Flash Flooding in Attika, Greece: Climatic Change or Urbanization?
Flooding Records in Attika
Flooding constituted the second most frequent natural disaster in Greece during 1928–2005 (15 episodes; 23.4% of total) after earthquakes; it led to 78 deaths, 10,990 affected people and 719,518,000 US$ damage and repair costs (World Health Organisation
2005
). Nevertheless, the 28 episodes of flooding in Attika Prefecture (Fig.
1
) cost more human lives (182 people) during the last century (1887–2005) than earthquakes (18 people) while the cost in human lives due to flooding for the whole country during the same period was 220 people (Nicolaidou and Hadjichristou
1995
; Lasda
2005
.
1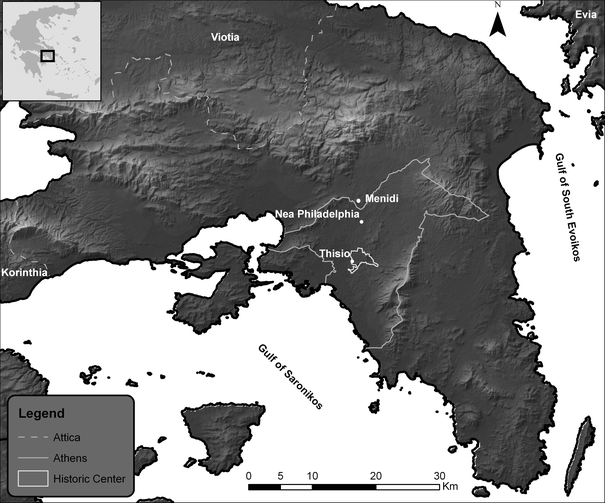 Keywords
Forest Fire 
Flash Flooding 
Hydrographic Network 
Flooding Vulnerability 
Local Government Body 
These keywords were added by machine and not by the authors. This process is experimental and the keywords may be updated as the learning algorithm improves.
Copyright information
© Royal Swedish Academy of Sciences 2010