Abstract
Background
Glutathione S-transferase A1 (GSTA1) is a detoxification enzyme and a sensitive marker for hepatotoxicity. We investigated the effects of JNK inhibition on different degrees of Acetaminophen (APAP)-induced hepatocyte injury and GSTA1 expression.
Objective
This study aimed to investigate the role of JNK signaling pathway in APAP-induced different degrees of hepatocyte injury and its correlation with GSTA1 by inhibiting the phosphorylation of JNK by SP600125.
Results
6 and 8 mM APAP induced different degrees of hepatocyte injury and apoptosis, both activated JNK signaling pathway. In contrast, JNK inhibitor significantly reduced activation of JNK and c-JUN on exposure to APAP. Meanwhile, the levels of hepatocyte injury, oxidative stress, and apoptosis obviously decreased. Importantly, GSTA1 expression was significantly increased by JNK inhibition.
Conclusions
JNK inhibition attenuates APAP-induced hepatocyte injury and oxidative stress and increases GSTA1 expression. Furthermore, GSTA1 may be involved in this signaling pathway for detoxification.
Access options
Buy single article
Instant access to the full article PDF.
US$ 39.95
Tax calculation will be finalised during checkout.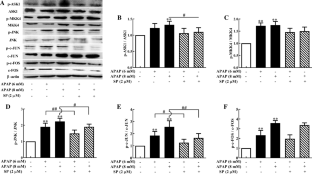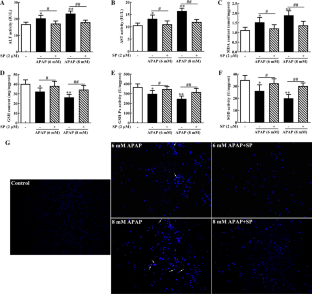 Acknowledgement
This work was supported by the National Natural Science Foundation of China (Grant Number 31472241).
Ethics declarations
Conflict of interest
The authors declare that they have no conflict of interest.
Human and animal rights
Not applicable.
Additional information
Publisher's Note
Springer Nature remains neutral with regard to jurisdictional claims in published maps and institutional affiliations.
About this article
Cite this article
Chang, Y., He, J., Ma, B. et al. Prevention of acetaminophen-induced hepatocyte injury: JNK inhibition and GSTA1 involvement. Mol. Cell. Toxicol. (2021). https://doi.org/10.1007/s13273-021-00119-8
Keywords
JNK

GSTA1

Acetaminophen

SP600125

Hepatocyte injury