Abstract
The uncertainties associated with image matching using the ExacTrac® system (BrainLab, Munich, Germany) have been the subject of investigation in the literature for extra-cranial sites. However, the uncertainties involved in the use of ExacTrac in the presence of higher scatter conditions like that for intrafraction imaging of prostate stereotactic radiotherapy utilising unflattened beams is yet to be determined. A prostate phantom was created with 3 implanted gold fiducial markers. This phantom was shifted by 1 mm and 2 mm amounts in the translational planes and by 1° and 2° amounts in the rotational planes and subsequently imaged by ExacTrac during delivery of a clinical SBRT plan. ExacTrac auto-match results were compared to the known offsets with uncertainties calculated. Calculated shifts were shown to be accurate within one standard deviation of the known offsets. Uncertainties were found to vary considerably among the 6 dimensions with matching in the vertical and angle vertical directions having standard deviations of 0.7 mm and 1.3°, respectively. These results agreed with the literature cases for pre-treatment setup and lower scatter condition IMRT intrafraction delivery. Based on these values, probabilities of intrafraction inhibits were calculated based on patient movement and possible fusion tolerances. While the measured uncertainties are adequately defined in order to calculate appropriate target margins, their relatively large magnitudes made choice of intrafraction fusion tolerances problematic. A degree of compromise between the rate of false positives and false negatives is required when implementing ExacTrac into a SBRT prostate protocol.
This is a preview of subscription content, log in to check access.
Access options
Buy single article
Instant access to the full article PDF.
US$ 39.95
Price includes VAT for USA
Subscribe to journal
Immediate online access to all issues from 2019. Subscription will auto renew annually.
US$ 99
This is the net price. Taxes to be calculated in checkout.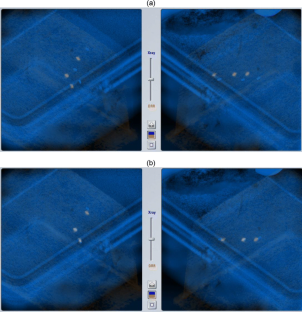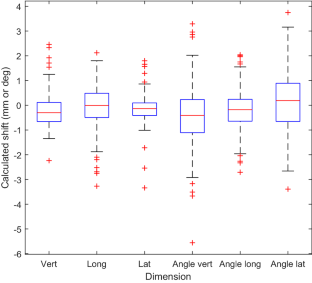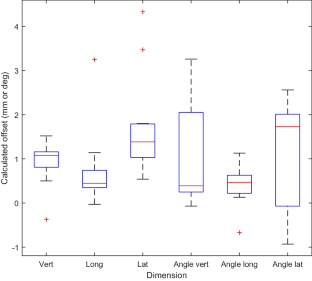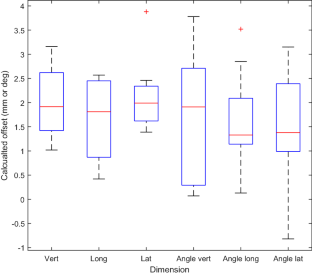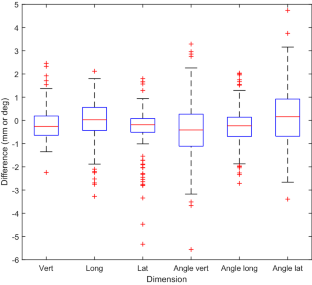 References
1.

Linthout N, Verellen D, Tournel K, Reynders T, Duchateau M, Storme G (2007) Assessment of secondary patient motion induced by automated couch movement during on-line 6 dimensional repositioning in prostate cancer treatment. Radiother Oncol 83(2):168–174

2.

Ackerly T, Lancaster CM, Geso M, Roxby KJ (2011) Clinical accuracy of exactrac intracranial frameless stereotactic system. Med Phys 38(9):5040–5048

3.

Verellen D, Soete G, Linthout N, Van Acker S, De Roover P, Vinh-Hung V, Van de Steene J, Storme G (2003) Quality assurance of a system for improved target localization and patient set-up that combines real-time infrared tracking and stereoscopic x-ray imaging. Radiother Oncol 67(1):129–141

4.

Graf R, Boehmer D, Budach V, Wust P (2010) Residual translational and rotational errors after kV X-ray image-guided correction of prostate location using implanted fiducials. Strahlenther Onkol 186(10):544–550

5.

Adamson J, Qiuwen W (2008) Prostate intrafraction motion evaluation using kV fluoroscopy during treatment delivery: a feasibility and accuracy study. Med Phys 35(5):1793–1806

6.

Slagmolen P, Hermans J, Maes F, Budiharto T, Haustermans K, Van den Heuvel F (2010) Fast, accurate, and robust automatic marker detection for motion correction based on oblique kV or MV projection image pairs. Med Phys 37(4):1554–1564

7.

Badakhshi H, Wust P, Budach V, Graf R (2013) Image-guided radiotherapy with implanted markers and kilovoltage imaging and 6-dimensional position corrections for intrafractional motion of the prostate. Anticancer Res 33(9):4117–4121

8.

Kupelian P, Willoughby T, Mahadevan A, Djemil T, Weinstein G, Jani S, Enke C, Solberg T, Flores N, Liu D et al (2007) Multi-institutional clinical experience with the calypso system in localization and continuous, real-time monitoring of the prostate gland during external radiotherapy. Intl J Radiat Oncol Biol Phys 67(4):1088–1098

9.

Soete G, De Cock M, Verellen D, Michielsen D, Keuppens F, Storme G (2007) X-ray-assisted positioning of patients treated by conformal arc radiotherapy for prostate cancer: comparison of setup accuracy using implanted markers versus bony structures. Intl J Radiat Oncol Biol Phys 67(3):823–827

10.

Shi C, Tazi A, Fang DX, Iannuzzi C (2012) Study of exactrac X-ray 6D IGRT setup uncertainty for marker-based prostate IMRT treatment. J Appl Clin Med Phys 13(3):35–42

11.

Alonso-Arrizabalaga S, González LB, Ferrando JVR, Peidro JP, Torrecilla JL, Meseguer DP, Hernández TG (2007) Prostate planning treatment volume margin calculation based on the exactrac X-ray 6D image-guided system: margins for various clinical implementations. Intl J Radiat Oncol Biol Phys 69(3):936–943

12.

Enmark M, Korreman S, Nyström H (2006) IGRT of prostate cancer; is the margin reduction gained from daily IG time-dependent? Acta Oncol 45(7):907–914

13.

Satoshi T, Satoru U, Eisuke A, Hiraku S, Atsushi O, Hironori S, Takumi Y, Motoki K, Hidefumi A (2019) The impact of the three degrees-of-freedom fiducial marker-based setup compared to soft tissue-based setup in hypofractionated intensity-modulated radiotherapy for prostate cancer. J Appl Clin Med Phys 20:53–59

14.

Morgan SC, Karen H, Loblaw DA, Buyyounouski MK, Patton C, Barocas D, Bentzen S, Chang M, Efstathiou J, Greany P et al (2018) Hypofractionated radiation therapy for localized prostate cancer: an ASTRO, ASCO, and AUA evidence-based guideline. J Urol 201:528–534

15.

Benedict SH, Yenice KM, Followill D, Galvin JM, Hinson W, Kavanagh B, Keall P, Lovelock M, Meeks S, Papiez L et al (2010) Stereotactic body radiation therapy: the report of AAPM task group 101. Med Phys 37(8):4078–4101

16.

Keall P, Nguyen DT, O'Brien R, Booth J, Greer P, Poulsen P, Gebski V, Kneebone A, Martin J (2017) Stereotactic prostate adaptive radiotherapy utilising kilovoltage intrafraction monitoring: the TROG 15.01 SPARK trial. BMC Cancer 17(1):180

17.

Kaur G, Lehmann J, Greer P, Simpson J (2019) Assessment of the accuracy of truebeam intrafraction motion review (imr) system for prostate treatment guidance. Austr Phys Eng Sci Med 42:585–598
Acknowledgements
Thanks go to GenesisCare, Tennyson Centre, SA where these measurements were made.
Ethics declarations
Conflict of interest
Authors declares that they have no conflict of interest.
Ethical approval
This article does not contain any studies with human participants or animals performed by any of the authors.
About this article
Cite this article
Rijken, J., Sidhom, M. An assessment of the ExacTrac intrafraction imaging capabilities for flattening filter free prostate stereotactic body radiotherapy. Phys Eng Sci Med (2020). https://doi.org/10.1007/s13246-020-00884-1
Received:

Accepted:

Published:
Keywords
ExacTrac

Intrafraction

SBRT

Prostate

IGRT

Stereotactic

FFF