Access options
Buy single article
Instant access to the full article PDF.
US$ 39.95
Tax calculation will be finalised during checkout.
Subscribe to journal
Immediate online access to all issues from 2019. Subscription will auto renew annually.
US$ 79
Tax calculation will be finalised during checkout.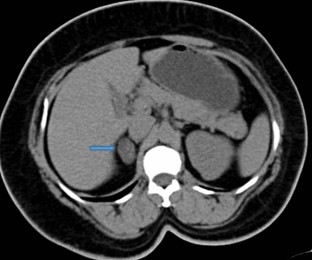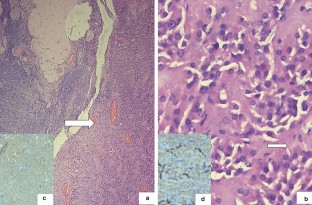 References
1.

Goodman NF, Bledsoe MB, Cobin RH, Futterweit W, Goldzieher JW, Petak SM, Smith KD, Steinberger E. American association of clinical endocrinologists hyperandrogenic disorders task force. American association of clinical endocrinologists medical guidelines for the clinical practice for the diagnosis and treatment of hyperandrogenic disorders. Endocr Pract. 2001;7(2):120–34.

2.

Rivera-Arkoncel ML, Pacquing-Songco D, Lantion-Ang FL. Virilising ovarian tumour in a woman with an adrenal nodule. BMJ Case Rep. 2010 Dec 14; 2010:bcr0720103139

3.

Paragliola RM, Torino F, Senes P, Castellino L, Salutari V, Pontecorvi A, Scambia G, Corsello SM. "Occult" ovarian Leydig cell tumor: when laboratory tells more than imaging. Endocrine. 2014;46(2):351–4.

4.

Regnier C, Bennet A, Malet D, Guez T, Plantavid M, Rochaix P, Monrozies X, Louvet JP, Caron P. Intraoperative testosterone assay for virilizing ovarian tumor topographic assessment: report of a Leydig cell tumor of the ovary in a premenopausal woman with an adrenal incidentaloma. J Clin Endocrinol Metab. 2002;87(7):3074–7.
Ethics declarations
Conflicts of interest
None of the authors has any conflicts of interest to declare.
Human and Animal Rights
Human Participant.
Informed Consent
The participant has consented to the submission of the case report to the journal.
Additional information
Publisher's Note
Springer Nature remains neutral with regard to jurisdictional claims in published maps and institutional affiliations.
Harsh Durgia MD, DM, Department of Endocrinology, JIPMER, Puducherry – 605006, India; Sadishkumar Kamalanathan MD, DM, Department of Endocrinology, JIPMER, Puducherry – 605006, India; Jayaprakash SahooMD, DM, Department of Endocrinology, JIPMER, Puducherry – 605006, India; Murali Subbaiah MS, Department of Obstetrics and Gynecology, JIPMER, Puducherry – 605006, India; Nachiappa G Rajesh MD, Department of Pathology, JIPMER, Puducherry – 605006, India; Sagili Vijaya Bhaskar Reddy MD, DM, Vijay Diabetes, Thyroid & Endocrine Clinic, Puducherry – 605005, India
About this article
Cite this article
Durgia, H., Kamalanathan, S., Sahoo, J. et al. Adrenal Incidentaloma Camouflaging an Ovarian Leydig Cell Tumour: A Look Beneath the Surface. J Obstet Gynecol India (2021). https://doi.org/10.1007/s13224-021-01458-1
Received:

Accepted:

Published: