Abstract
The main focus of the present study was to analyze the antioxidant and anti-diabetic potential of fermentative byproduct, developed from anthracnose-infected pomegranate fruits. The analysis of fermented juice showed a reduction in total phenolic content, total flavanoid content, anthocyanins, and antioxidant potential over the time in 6 months as compared to fresh juice, while total protein and alcohol percent (11%) were increased. Measurements of antioxidant activity by DPPH, ABTS, superoxide radical scavenging activity, and reducing power assays were highly correlated to total phenolic content, with corresponding R2 values as rDPPH = 0.88, rABTS = 0.90, rSRS = 0.67, rRPA = 0.80. High-performance liquid chromatography clearly revealed that the increment of antioxidant activity is associated with the release of gallic acid, vanillin, and ferulic acid. LC–MS analysis identified 1263 metabolites in fresh juice, 1580 metabolites after 1 month of fermentation, and 1063 metabolites after 6 months of fermentation. Most of the detected metabolites are linked with antioxidant, anti-diabetic, phenolics, flavanoids, cardiac glycosides, anticancer, and anti-vomiting activity. Mainly, naphthofluorescein, CAY10599, CAY10506, aminofluoropropionic acid, and 8-azaadenosine anti-diabetic compounds were found in fresh juice and fermented juice. Administration of fresh juice and fermented juice for 1 month helped in the reduction of blood plasma glucose level from 112.6 to 94.73 mg/dL before food and 142.43 to 133.20 mg/dL after food as compared to prescribed medicine. The sensory attributes of fermented juice were well appreciated for taste, after taste, and flavor. Further research is necessary to improve the quality and stability of metabolites during storage.
Access options
Buy single article
Instant access to the full article PDF.
US$ 39.95
Tax calculation will be finalised during checkout.
Subscribe to journal
Immediate online access to all issues from 2019. Subscription will auto renew annually.
US$ 119
Tax calculation will be finalised during checkout.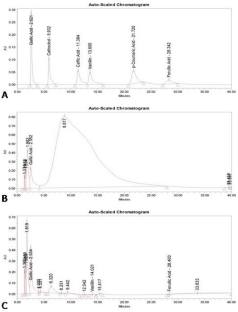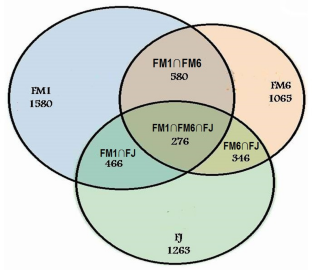 References
Akalın A, Bayram M, Anlı R (2017) Antioxidant phenolic compounds of pomegranate wines produced by different maceration methods. J Inst Brew 124:38–44. https://doi.org/10.1002/jib.468

Aloqbi A, Omar U, Yousr M, Grace M, Lila M, Howell N (2016) Antioxidant activity of pomegranate juice and punicalagin. Nat Sci 08:235–246. https://doi.org/10.4236/ns.2016.86028

Amin A, Kucuk O, Khuri F, Shin D (2009) Perspectives for cancer preservation with natural compounds. J Clin Oncol 27:2712–2725. https://doi.org/10.1200/JCO.2008.20.6235

Andreu-Sevilla A, Mena P, Martí N, GarcíaViguera C, Carbonell-Barrachina Á (2013) Volatile composition and descriptive sensory analysis of pomegranate juice and wine. Food Res Int 54:246–254. https://doi.org/10.1016/j.foodres.2013.07.007

Arun N, Singh D (2012) Punica granatum: a review on pharmacological and therapeutic properties. J Pharm Sci Res 3:1240–1245. https://doi.org/10.13040/IJPSR.0975-8232.3(5).1240-45

Ashwini N, Srividya S (2012) Study of mycolytic enzymes of Bacillussp. against Colletotrichum gloeosporioidescausing anthracnose in Chili. Acta Biol Ind 1:81–89

Aviram M, Rosenblat M, Gaitini D, Nitecki S, Hoffman A, Dornfeld L et al (2004) Pomegranate juice consumption for 3 years by patients with carotid artery stenosis reduces common carotid intima-media thickness, blood pressure and LDL oxidation. Clin Nutr 27:423–433. https://doi.org/10.1016/j.clnu.2003.10.002

Banihani S, Swedan S, Alguraan Z (2013) Pomegranate and type 2diabetes. Nut Res 33(5):341–348. https://doi.org/10.1016/j.nutres.2013.03.003

Berenguer M, Vegara S, Barrajón E, Saura D, Valero M, Martí N (2016) Physicochemical characterization of pomegranate wines fermented with three different Saccharomyces cerevisiae yeast strains. Food Chem 190:848–855. https://doi.org/10.1016/j.foodchem.2015.06.027

Chavan AA, Dhutraj DN (2017) Survey on pomegranate anthracnose caused by Colletotrichum gloeosporioides (Penz.) in Marathwada region. Indian J Agric Res 51:155–160. https://doi.org/10.18805/ijare.v0iOF

Chaturvedi P, Ghatak A, Desai N (2011) Evaluation of radical scavenging potential and total phenol content in Woodfordiafruticosa from different altitudes. J Plant Biochem Biot 21:17–22. https://doi.org/10.1007/s13562-011-0066-1

Chowdhury P, Ray R (2007) Fermentation of Jamun (Syzgiumcumini L.) fruits to form red wine. ASEAN Food J 14:15–23

Etiévant PX (1991) Wine. In: Maarse H (ed) Volatile compounds in food and beverages. Marcel Dekker, New York, pp 483–546

Fazeli M, Bahmani S, Jamalifar H, Samadi N (2011) Effect of probiotication on antioxidant and antibacterial activities of pomegranate juices from sour and sweet cultivars. Nat Prod Res 25:288–297. https://doi.org/10.1080/14786419.2010.495068

Ferreira V, López R, Cacho JF (2000) Quantitative determination of the odorants of young red wines from different grape varieties. J Sci Food Agric 80:1659–1667. https://doi.org/10.1002/1097-0010(20000901)80:11

Ghatak A, Chaturvedi P, Desai N (2013) Indian grape wines: a potential source of phenols, polyphenols, and antioxidants. IntJ Food Prop 17:818–828. https://doi.org/10.1080/10942912.2012.675608

Guo M, Jin T, Geveke D, Fan X, Sites J, Wang L (2013) Evaluation of microbial stability, bioactive compounds, physicochemical properties, and consumer acceptance of pomegranate juice processed in a commercial scale pulsed electric field system. Food Bioproc Tech 7:2112–2120. https://doi.org/10.1007/s11947-013-1185-6

Hiwilepo-van Hal P, Bille P, Verkerk R, Dekker M (2013) The effect of temperature and time on the quality of naturally fermented marula (Sclerocaryabirrea subsp. Caffra) juice. LWT Food Sci Technol 53:70–75. https://doi.org/10.1016/j.lwt.2013.02.021

Horticulture statistics at a Glance, 2017

Jain K, Desai N (2018) Pomegranate the cash crop of India: a comprehensive review on agricultural practices and diseases. Int J Health Sci Res 8(5):315–336

Kalaycıoğlu Z, Erim F (2017) Total phenolic contents, antioxidant activities, and bioactive ingredients of juices from pomegranate cultivars worldwide. Food Chem 221:496–507. https://doi.org/10.1016/j.foodchem.2016.10.084

Khan R, Khan M, Sahreen S, Ahmed M (2012) Evaluation of phenolic contents and antioxidant activity of various solvent extracts of Sonchusasper (L.) Hill. Chem Cent J 6:1–7. https://doi.org/10.1186/1752-153X-6-12

Lantzouraki D, Sinanoglou V, Tsiaka T, Proestos C, Zoumpoulakis P (2015) Total phenolic content, antioxidant capacity and phytochemical profiling of grape and pomegranate wines. RSC Adv 5:101683–101692. https://doi.org/10.1039/x0xx00000x

Lee C, Chen L, Liang W, Wang C (2010) Anti-inflammatory effects of Punicagranatum Linne in vitro and in vivo. Food Chem 118:315–322. https://doi.org/10.1016/j.foodchem.2009.04.123

Levin GM (2006) Pomegranate roads: a soviet botanist's exile from eden, 1st edn. Floreant Press, Forestville, pp 15–183

Li X, Lim S, Yu B, Curran P, Liu S (2013) Impact of pulp on the chemical profile of mango wines. S Afr J Enol Vitic 21:97–129

Lorrain B, Ky I, Pechamat L, Teissedre P (2013) Evolution of analysis of polyhenols from grapes, wines, and extracts. Molecules 18:1076–1100. https://doi.org/10.3390/molecules18011076

Lowry OH, Rosebrough NJ, Farr AL, Randall RJ (1951) J Boil Chem 193:265

Mena P, Gironés-Vilaplana A, Martí N, García-Viguera C (2012) Pomegranate varietal wines: phytochemical composition and quality parameters. Food Chem 133:108–115. https://doi.org/10.1016/j.foodchem.2011.12.079

Minussi R, Rossi M, Bologna L, Cordi L, Rotilio D, Pastor G, Durán N (2003) Phenolic compounds and total antioxidant potential of commercial wines. Food Chem 82:409–416. https://doi.org/10.1016/S0308-8146(02)00590-3

Mousavinejad G, Emam-Djomeh Z, Rezaei K, Khodaparast M (2009) Identification and quantification of phenolic compounds and their effects on antioxidant activity in pomegranate juices of eight Iranian cultivars. Food Chem 115:1274–1278. https://doi.org/10.1016/j.foodchem.2009.01.044

Ordoudi S, Mantzouridou F, Daftsiou E, Malo C, Hatzidimitriou E, Nenadis N, Tsimidou M (2014) Pomegranate juice functional constituents after alcoholic and acetic acid fermentation. J Funct Foods 8:161–168. https://doi.org/10.1016/j.jff.2014.03.015

Patel J, Dhruve J, Talati J (2015) Nutraceutical and molecular characterization of different Fenugreek (TrigonellaFoenum-Graecum L.) genotypes. World J Pharm Pharm Sci 4:1267–1287

Pawar N, Pai S, Nimbalkar M, Dixit G (2011) RP-HPLC analysis of phenolic antioxidant compound 6-gingerol from different ginger cultivars. Food Chem 126:1330–1336. https://doi.org/10.14719/pst.2015.2.1.103

Perestrelo R, Fernandes A, Albuquerque F, CâmaraJ MJ (2006) Analytical characterization of the aroma of TintaNegra Mole red wine: identification of the main odorants compounds. Anal Chim Acta 563:154–164. https://doi.org/10.1016/j.aca.2005.10.023

Pino J, Queris O (2011) Analysis of volatile compounds of mango wine. Food Chem 125:1141–1146. https://doi.org/10.1016/j.foodchem.2010

Rodrigo R, Vergara MA, L, (2011) Modulation of endogenous antioxidant system by wine polyphenols in human disease. Clin Chim Acta 412:410–424. https://doi.org/10.1016/j.cca.2010.11.034

Shwartz E, Glazer I, Bar-Ya'akov I, Matityahu I, Bar-Ilan I, Holland D, Amir R (2009) Changes in chemical constituents during the maturation and ripening of two commercially important pomegranate accessions. Food Chem 115:965–973. https://doi.org/10.1016/j.foodchem.2009.01.036

Silva FLN, Schmidt EM, Messias CL, Eberlin MN, Frankland H, Sawaya AC (2015) Quantitation of organic acids in wine and grapes by direct infusion electrospray ionization mass spectrometry. Anal Methods 7:53–62. https://doi.org/10.1039/C4AY00114A

Sims D, Gamon J (2002) Relationships between leaf pigment content and spectral reflectance across a wide range of species, leaf structures and developmental stages. Remote Sens Environ 81:337–354. https://doi.org/10.1016/S0034-4257(02)00010-X

SomashekharaAchar K, Shivanna M (2013) Foliar disease of Clitoreaternateadueto Colletotrichumdematium and its effect on secondary metabolite production. Arch Phytopathol Pflanzenschutz 46:990–1004. https://doi.org/10.1080/03235408.2012.755854

Tzulker R, Glazer I, Bar-Ilan I, Holland D, Aviram M, Amir R (2007) Antioxidant activity, polyphenol content, and related compounds in different fruit juices and homogenates prepared from 29 different pomegranate accessions. J Agric Food Chem 55:9559–9570. https://doi.org/10.1021/jf071413n

Vegara S, Martí N, Mena P, Saura D, Valero M (2013) Effect of pasteurization process and storage on color and shelf-life of pomegranate juices. LWT Food Sci Technol 54:592–596. https://doi.org/10.1016/j.lwt.2013.06.022

Yen G, Duh P (1993) Antioxidative properties of methanolic extracts from peanut hulls. J Am Oil Chem' Soc 70:383–386. https://doi.org/10.1007/BF02552711

Zhuang H, Du J, Wang Y (2011) Juices and corresponding wines antioxidant capacity changes of 3 cultivar Chinese pomegranate (Punicagranatum). J Food Sci 76:606–611. https://doi.org/10.1111/j.1750-3841.2011.02149.x
Acknowledgements
The authors would like to acknowledge Mr. Jitendra Jain and Mr. Vijay KedaNikam, the pomegranate producer for providing raw material for the study. Authors are thankful to Mrs. Pranhita Nimbalkar, Bharti Vidhyapeeth, Pune for helping in editing of manuscript. We are grateful to Dr. Jyoti Jadhav, Shivaji University, Kolhapur for LC-MS analysis, and Dr. Subhash Kudale, D.Y. Patil, University, Navi Mumbai for HPLC analysis. We are also thankful to all the participants for their corporation for the analysis of anti-diabetic activity.
Ethics declarations
Conflict of interest
The authors declare that they have no conflict of interest in the publication.
Informed consent
Informed consent was obtained from all individual participants involved in the study.
Supplementary Information
Below is the link to the electronic supplementary material.
About this article
Cite this article
Jain, K., Desai, N., Sharma, K. et al. Development and screening of byproduct for its secondary metabolites, antioxidant and anti-diabetic potential from anthracnose-infected fruits of pomegranate: a sustainable approach. 3 Biotech 11, 74 (2021). https://doi.org/10.1007/s13205-020-02629-z
Received:

Accepted:

Published:
Keywords
Fermentation

Pomegranate

Metabolites

Sensory attributes