Abstract
Poly(N-isopropylacrylamide) (PNIPAAm) hydrogel with temperature-sensitive properties can be potentially applied in smart response area. However, poor mechanical and non-conductive characteristic have greatly restricted its widespread application. In this work, PNIPAAm composite hydrogels containing graphene aerogel (GA) and graphene oxide (GO) were prepared via vacuum-assisted backfilling and in-situ polymerization. After an introduction of 0.29 wt% GA and 0.09 wt% GO, the compressive strength and modulus of PNIPAAm hydrogel increase by 100% and 582%, respectively. Moreover, the ternary composite hydrogel has a good electric conductivity, reaching up to 0.52 S/m, due to the electro-conductive network of GA. Combining the good conductivity and itself temperature-sensitive property of PNIPAAm, a smart switch was assembled and could switch off automatically under a high voltage, which has potential applications in sensor area.
This is a preview of subscription content, log in to check access.
Access options
Buy single article
Instant access to the full article PDF.
US$ 39.95
Price includes VAT for USA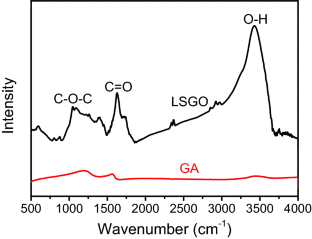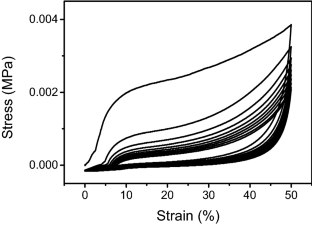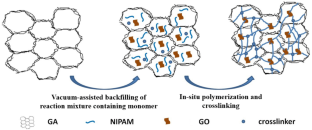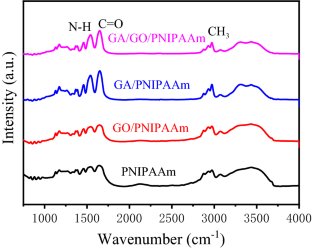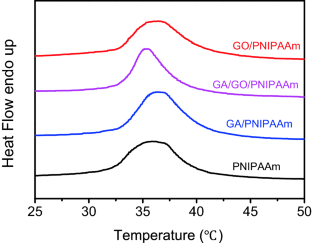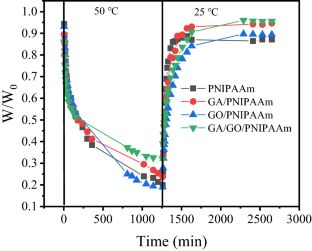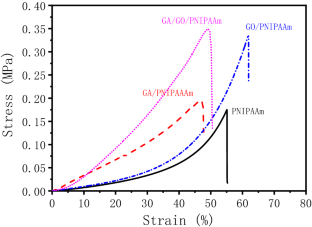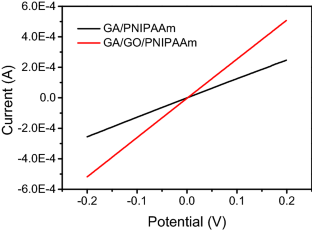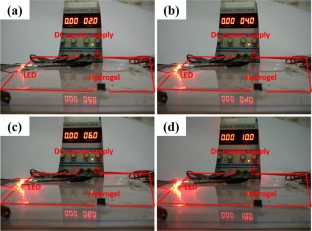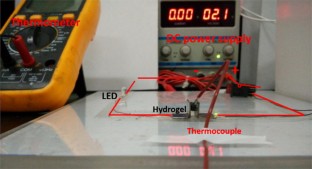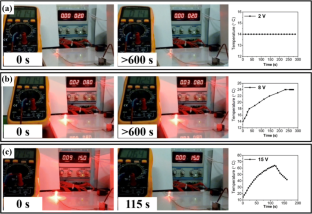 Acknowledgements
The authors thank the National Natural Science Foundation of China (51973193), the Fundamental Research Funds for the Central Universities (2017FZA4024), and the State Key Laboratory of Chemical Engineering (SKL-ChE-13D) for their financial support.
Electronic supplementary material
Below is the link to the electronic supplementary material.
Supplementary file2 (MP4 15227 kb)
About this article
Cite this article
Zhang, L., Feng, L., Gu, X. et al. Electro-conductive and temperature-sensitive poly(N-isopropylacrylamide) composite hydrogels with improved mechanical properties. Appl Nanosci 10, 2189–2198 (2020). https://doi.org/10.1007/s13204-020-01358-2
Received:

Accepted:

Published:

Issue Date:
Keywords
Pnipaam

Graphene

Conductivity

Composite hydrogel

Smart switch