Abstract
The Indian dairy industry is highly diversified in terms of milk production, collection, processing and waste disposal. Membrane processing allows dairy sector to manufacture high quality nutritive dairy products at lower costs with minimum water use and product losses. Compared to prevailing traditional methods of milk concentration, reverse osmosis (RO) is still evolving, finding newer applications in dairy processing because of its potential benefits. A brief overview of RO, membranes, process variables, fouling, merits and demerits along with potential suppliers and membrane utilizing dairy plants in India are systematically presented in this review. Different applications of RO in dairy industry including concentration of liquid dairy streams, further utilization of RO retentate in formulation of ice-cream, dahi, traditional Indian dairy products, cheese and dried powders is also included. RO can play a prominent role in Indian dairy sector for simplifying the process automation, product diversification and efficient waste utilization.
Access options
Buy single article
Instant access to the full article PDF.
US$ 39.95
Tax calculation will be finalised during checkout.
Subscribe to journal
Immediate online access to all issues from 2019. Subscription will auto renew annually.
US$ 79
Tax calculation will be finalised during checkout.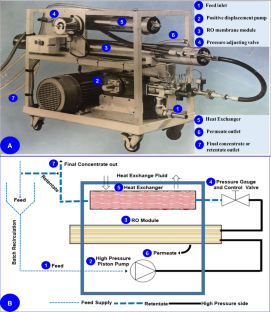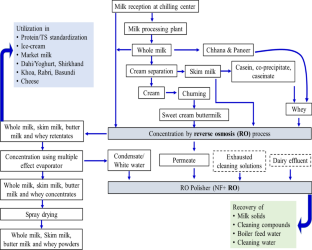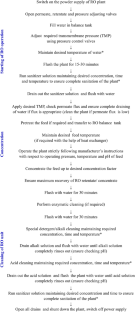 References
Abbot J, Glover FA, Muir DD, Skudder PJ (1979) Application of reverse osmosis to the manufacture of dried whole milk and skim-milk. J Dairy Res 46(4):663–672

Agbevavi T, Rouleau D, Mayer R (1983) Production and quality of Cheddar cheese manufactured from whole milk concentrated by reverse osmosis. J Food Sci 48(2):642–643

Aggarwal D, Raju PN, Alam T, Sabikhi L, Arora B (2018) Advances in processing of heat desiccated traditional dairy foods of Indian sub-continent and their marketing potential. J Food Nutr Res 3:172

Aydiner C, Sen U, Topcu S, Sesli D, Ekinci D, Altınay AD, Keskinler B (2014) Techno-economic investigation of water recovery and whey powder production from whey using UF/RO and FO/RO integrated membrane systems. Desalin Water Treat 52(1–3):123–133

Balde A, Aider M (2017) Effect of cryoconcentration, reverse osmosis and vacuum evaporation as concentration step of skim milk prior to drying on the powder properties. Powder Technol 319:463–471

Barbano DM, Bynum DG (1984) Whole milk reverse osmosis retentates for Cheddar cheese manufacture: cheese composition and yield. J Dairy Sci 67(12):2839–2849

Barbano DM, Bynum DG, Senyk GF (1983) Influence of reverse osmosis on milk lipolysis. Int J Dairy Sci 66(12):2447–2451

Beaton NC (1979) Ultrafiltration and reverse osmosis in the dairy industry: an introduction to sanitary considerations. J Food Prot 42(7):584–590

Boer RD, Wit JD, Hiddink J (1977) Processing of whey by means of membranes and some applications of whey protein concentrate. Int J Dairy Technol 30(2):112–120

Cheryan M (1998) Ultrafiltration and microfiltration handbook. CRC Press, Boca Raton

Davies FL, Shankar PA, Underwood HM (1977) Recent developments in yoghurt starters: the use of milk concentrated by reverse osmosis for the manufacture of yoghurt. Int J Dairy Technol 30(1):23–28

De Boer R, Nooy PFC (1980) Concentration of Raw whole milk by reverse osmosis and its influence on fat globules. Desalination 35:201–211

Donnelly JK, O'Sullivan AC, Delaney RAM (1974) Reverse osmosis—concentration applications. Int J Dairy Technol 27(3):128–140

D'souza NM, Mawson AJ, (2005) Membrane cleaning in the dairy industry: a review. Crit Rev Food Sci Nutr 45(2):125–134

Fenton-May RI, Hill CG, Amundson CH, Lopez MH, Auclair PD (1972) Concentration and fractionation of skim milk by reverse osmosis and ultrafiltration. J Dairy Sci 55(11):1561–1566

Garcia A, Medina B, Verhoek N, Moore P (1989) Ice cream components prepared with ultrafiltration and reverse osmosis membranes. Biotechnol Prog 5(1):46–50

Glover FA (1971) Concentration of milk by ultrafiltration and reverse osmosis. J Dairy Res 38(3):373–379

Govindasamy-Lucey S, Lin T, Jaeggi JJ, Martinelli CJ, Johnson ME, Lucey JA (2007) Effect of type of concentrated sweet cream buttermilk on the manufacture, yield, and functionality of pizza cheese. J Dairy Sci 90(6):2675–2688

Gupta S, Pal D (1993) Studies on concentration of buffalo whole milk for bulk transportation employing reverse osmosis. Ind J Dairy Sci 46:440

Gupta S, Pal D (1995) Suitability of reverse osmosis concentrated milk for the manufacture of Paneer. J Food Sci Technol 32:166–168

Henning DR, Baer RJ, Hassan AN, Dave R (2006) Major advances in concentrated and dry milk products, cheese, and milk fat-based spreads. J Dairy Sci 89(4):1179–1188

Hiddink J, De Boer R, Nooy PFC (1980) Reverse osmosis of dairy liquids. J Dairy Sci 63(2):204–214

Hinrichs J (2000) UHT processed milk concentrates. Le Lait 80(1):15–23

Hofi MA (1989) The use of ultrafiltration on ice cream making. Egypt J Dairy Sci 17:27–34

Hydamaka AW, Wilbey RA, Lewis MJ (2000) Manufacture of direct acidified cheese from ultrafiltration and reverse osmosis retentates. Int J Dairy Technol 53(3):120–124

Jindal AR, Grandison AS (1992) Preparation and composition of chhana whey powders using membrane processing techniques. J Sci Food Agric 58(4):511–517

Kinjal D, Patel HG, Gokhale AJ (2015) Advancements in manufacture of paneer. In: National seminar on Indian dairy industry opportunities and challenges, 11th alumni convention, Gujarat, India

Koh LLA, Ashokkumar M, Kentish SE (2013) Membrane fouling, cleaning and disinfection. In: Tamime AY (ed) Membrane processing: dairy and beverage applications, 1st edn. Blackwell Publishing Ltd, New Jersey, pp 73–106

Kumar S, Pal D (1994a) Production of khoa from buffalo milk concentration by reverse osmosis process. Indian J Dairy Sci 47:211–214

Kumar S, Pal D (1994b) Quality of dahi (curd) manufactured from buffalo milk concentrated by reverse osmosis. Indian J Dairy Sci 47:766–769

Kyrychuk I, Zmievskii Y, Myronchuk V (2014) Treatment of dairy effluent model solutions by nanofiltration and reverse osmosis. Ukr Food J 3(2):280–287

Lee FV, White CH (1991) Effect of ultrafiltration retentates and whey protein concentrates on ice cream quality during storage. J Dairy Sci 74:1170–1180

Lim TH, Dunkley WL, Merson RL (1971) Role of protein in reverse osmosis of cottage cheese whey. J Dairy Sci 54(3):306–311

Mistry VV, Maubois JL (2004) Application of membrane separation technology to cheese production. In: Fox PF, McSweeney PLH, Cogan TM, Guinee TP (eds) Cheese chemistry, physics and microbiology, vol 1. Elsevier, London, pp 261–285

Modler HW (1988) Development of a continuous process for the production of Ricotta cheese. J Dairy Sci 71:2003–2009

Morin P, Pouliot Y, Jimenez-Flores R (2006) A comparative study of the fractionation of regular buttermilk and whey buttermilk by microfiltration. J Food Eng 77:521–528

Nielsen WK (2000) Membrane filtration and related molecular separation technologies. APV Systems, Denmark

Ozer BH, Robinson RK, Grandison AS, Bell AE (1998) Gelation properties of milk concentrated by different techniques. Int Dairy J 8(9):793–799

Pal D (2007) Application of reverse osmosis for concentration of milk. In: Khatkar BS (ed) Food science and technology, 1st edn. Daya Publishing House, New Delhi, pp 120–131

Pal D, Cheryan M (1987) Application of reverse osmosis in the manufacture of khoa: process optimization and product quality. J Food Sci Technol 24:233–238

Patel HG, Upadhyay KG, Prajapati JP (2005) Influence of methods of milk concentration on physico-chemical and sensory properties of basundi. Indian J Dairy Sci 58:85–89

Ranganadham M, Satish Kumar MH, Devraja HC, Garg FC (2016) Traditional dairy products, ICAR e-course book. http://www.agrimoon.com/traditional-dairy-products

Rao HGR (2002) Mechanisms of flux decline during ultrafiltration of dairy products and influence of pH on flux rates of whey and buttermilk. Desalination 144:319–324

Reddy DC, Rama Rao M, Reddy CR (1986) Manufacture of long-life dahi and yogurt from pre-concentrated milk. Indian Dairyman 38:437

Rektor A, Vatai G (2004) Membrane filtration of Mozzarella whey. Desalination 162:279–286

Rizvi SSH, Mann RS, Ali SI (1987) A case study of appropriate technology transfer: development of an automated, continuous khoa powder manufacturing process. Indian Dairyman 39(2):63–67

Savello PA (1998) Method for manufacturing ice cream mixes by reverse osmosis concentration and ultra-high temperature processing. In: US Patent No. 5,753,294. Washington, DC: US Patent and Trademark Office

Shenana ME, Sania MA, Hassaan HM, El-Alfy MB, Nasr WI (2007) Utilization of UF-and RO-retentates in ice cream making. Egypt J Dairy Sci 35(2):243

Siebert JW, Alejandro L, Sung-Yong K (2001) The commercial potential of new dairy products from membrane technology. J Food Distrib Res 3:24–33

Sorensen I, Jensen S, Ottosen N, Neve T, Wiking L (2016) Chemical quality of raw milk retentate processed by ultra-filtration or reverse osmosis at the dairy farm. Int J Dairy Technol 69(1):31–37

Sorensen I, Neve T, Ottosen N, Larsen LB, Dalsgaard TK, Wiking L (2017) Storage stability of whole milk powder produced from raw milk reverse osmosis retentate. Dairy Sci Technol 96(6):873–886

Stabile RL (1983) Economics of reverse osmosis and multistage evaporation for concentrating skim milk from 8.8 to 45% solids. J Dairy Sci 66(8):1765–1772

Suarez A, Fidalgo T, Berdasco MA, Riera FA (2014) UHT condensate recovery by reverse osmosis: a pilot-plant study. Ind Eng Chem Res 53(39):15237–15244

Syrios A, Faka M, Grandison AS, Lewis MJ (2011) A comparison of reverse osmosis, nanofiltration and ultrafiltration as concentration processes for skim milk prior to drying. Int J Dairy Technol 64(4):467–472

Tamime AY (ed) (2013) Membrane processing: dairy and beverage applications. Blackwell Publishing Ltd, New Jersey

Tamime AY, Robinson RK (2007) Tamime and robinson's yoghurt: science and technology. Woodhead Publishing, Cambridge

Vourch M, Balannec B, Chaufer B, Dorange G (2008) Treatment of dairy industry wastewater by reverse osmosis for water reuse. Desalination 219(1–3):190–202

Voutsinas LP, Katsiari MC, Pappas CP, Mallatou H (1996) Production of yoghurt from sheep's milk which had been concentrated by reverse osmosis and stored frozen. 2. Compositional, microbiological, sensory and physical characteristics of yoghurt. Food Res Int 29(3–4):411–416

Wenten IG, Khoiruddin (2016) Reverse osmosis applications: prospect and challenges. Desalination 391:112–115

Yorgun MS, Balcioglu IA, Saygin O (2008) Performance comparison of ultrafiltration, nanofiltration and reverse osmosis on whey treatment. Desalination 229(1–3):204–216
Additional information
Publisher's Note
Springer Nature remains neutral with regard to jurisdictional claims in published maps and institutional affiliations.
About this article
Cite this article
Deshwal, G.K., Akshit, Kadyan, S. et al. Applications of reverse osmosis in dairy processing: an Indian perspective. J Food Sci Technol (2021). https://doi.org/10.1007/s13197-020-04958-6
Revised:

Accepted:

Published:
Keywords
Reverse osmosis

Concentration

Dairy products

Fouling

Effluent treatment