Abstract
Effects of starter culture composed of Lactobacillus sakei, Pediococcus pentosaceus, Staphylococcus xylosus and Staphylococcus carnosus at the ratios (w/w) of 1:1:1:1 on bacterial community diversity and food safety of Chinese Cantonese sausages were demonstrated by high-throughput sequencing technology. At genus level, spoilage organisms and pathogenic bacteria such as Vibrio spp., Acinetobacter spp., Enterobacter spp., Yersinia spp. accounted for 54.13%, 10.01%, 6.94% and 5.35% of bacterial in the initial fermentation of spontaneous sausage, and the dominant bacteria of Lactobacillus spp. reached 84.61% on day 20. Accordingly, the total proportion of Pediococcus spp., Lactobacillus spp. and Staphylococcus spp. were present higher than 98% during fermentation in fermented sausage by starter culture inoculation, and Pediococcus spp. was dominant genus and increased from 53.53 to 74.09% during whole fermentation process. Moreover, the histamine accumulation was lower 84.17% in sausage fermented by starter culture inoculation than that of spontaneous sausage, suggesting that starter culture could decrease histamine accumulation of sausages significantly (P < 0.01). These results revealed that the starter culture inoculation was conducive to improve the microbial quality and food safety of Chinese Cantonese sausages.
This is a preview of subscription content, log in to check access.
Access options
Buy single article
Instant access to the full article PDF.
US$ 39.95
Price includes VAT for USA
Subscribe to journal
Immediate online access to all issues from 2019. Subscription will auto renew annually.
US$ 99
This is the net price. Taxes to be calculated in checkout.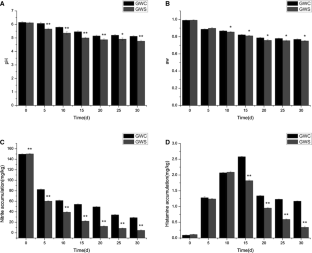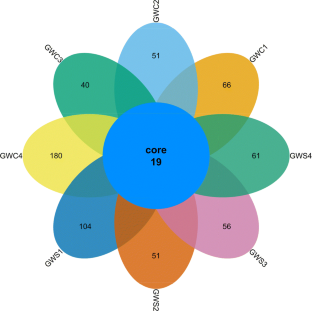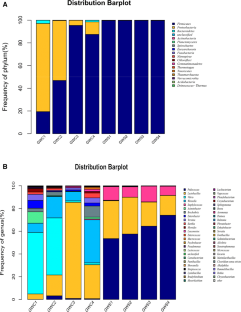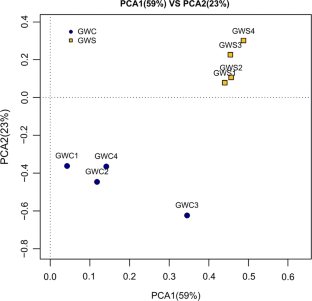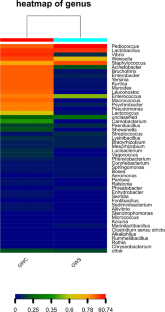 References
Bartkiene E, Bartkevics V, Mozuriene E, Krungleviciute V, Novoslavskij A, Santini A, Rozentale I, Juodeikiene G, Cizeikiene D (2017) The impact of lactic acid bacteria with antimicrobial properties on biodegradation of polycyclic aromatic hydrocarbons and biogenic amines in cold smoked pork sausages. Food Control 71:285–292

Blanco-Lizarazo CM, Sotelo-Díaz I, Arjona-Roman JL, Llorente-Bousquets A, Miranda-Ruvalcaba R (2018) Effect of starter culture and low concentrations of sodium nitrite on fatty acids, color, and Escherichia coli behavior during salami processing. Int J Food Sci 10:1–10

Caporaso JG, Kuczynski J, Stombaugh J, Bittinger K, Bushman FD, Costello EK, Fierer N, Peña AG, Goodrich JK, Gordon JI, Huttley GA, Kelley ST, Knights D, Koenig JE, Ley RE, Lozupone CA, McDonald D, Muegge BD, Pirrung M, Reeder J, Sevinsky JR, Turnbaugh PJ, Walters WA, Widmann J, Yatsunenko T, Zaneveld J, Knight R (2010) QIIME allows analysis of high-throughput community sequencing data. Nat Methods 7(5):335

Cardinali F, Milanović V, Osimani A, Aquilanti L, Taccari M, Garofalo C, Polverigiani S, Clementi F, Franciosi E, Tuohy K, Mercuri ML, Altissimi MS, Haouet MN (2018) Microbial dynamics of model Fabriano-like fermented sausages as affected by starter cultures, nitrates and nitrites. Int J Food Microbiol 278:61–72

Cavalheiro CP, Ruiz-Capillas C, Herrero AM, Jiménez-Colmenero F, Pintado T, de Menezes CR, Leadir LMF (2019) Effect of different strategies of Lactobacillus plantarum incorporation in Chorizo sausages. J Sci Food Agric 99(15):6706–6712

Cheng JR, Liu XM, Zhang YS (2018) Characterization of Cantonese sausage fermented by a mixed starter culture. J Food Process Preserv 42(6):e13623

de Almeida MA, Saldaña E, da Silva Pinto JS, Palacios J, Contreras-Castillo CJ, Sentandreu MA, Fadda SG (2018) A peptidomic approach of meat protein degradation in a low-sodium fermented sausage model using autochthonous starter cultures. Food Res Int 109:368–379

Di Gioia D, Mazzola G, Nikodinoska I, Aloisio I, Langerholc T, Rossi M, Raimondi S, Melero B, Rovira J (2016) Lactic acid bacteria as protective cultures in fermented pork meat to prevent Clostridium spp. growth. Int J Food Microbiol 235:53–59

Dixon P (2003) Vegan, a package of R functions for community ecology. J Veg Sci 14:927–930

Domínguez R, Agregán R, Lorenzo JM (2016) Role of commercial starter cultures on microbiological, physicochemical characteristics, volatile compounds and sensory properties of dry-cured foal sausage. Asian Pac J Trop Dis 6(5):396–403

Edgar RC (2010) Search and clustering orders of magnitude faster than BLAST. Bioinformatics 26:2460–2461

Elbashir S, Parveen S, Schwarz J, Rippen T, Jahncke M, DePaola A (2018) Seafood pathogens and information on antimicrobial resistance: a review. Food Microbiol 70:85–93

Grice EA, Kong HH, Conlan S, Deming CB, Davis J, Young AC, Bouffard GG, Blakesley RW, Murray PR, Green ED, Turner ML, Segre JA (2009) Topographical and temporal diversity of the human skin microbiome. Science 324(5931):1190–1192

Honikel KO (2008) The use and control of nitrate and nitrite for the processing of meat products. Meat Sci 78(1–2):68–76

Huang A, Sirisansaneeyakul S, Ge C, Chen Z, Huang Q, Qin W, Chisti Y (2011) Physicochemical changes during processing of Chinese Xuanwei ham. Kasetsart J (Nat Sci) 45:539–550

Hugas M, Garriga M, Pascual M, Aymerich MT, Monfort JM (2002) Enhancement of sakacin K activity against Listeria monocytogenes in fermented sausages with pepper or manganese as ingredients. Food Microbiol 19(5):519–528

Jiang XT, Peng X, Deng GH, Sheng HF, Wang Y, Zhou HW, Tam NFY (2013) Illumina sequencing of 16S rRNA tag revealed spatial variations of bacterial communities in a mangrove wetland. Microb Ecol 66(1):96–104

Kim SH, Kang KH, Kim SH, Lee S, Lee SH, Ha ES, Sung NJ, Kim JG, Chung MJ (2017) Lactic acid bacteria directly degrade N-nitrosodimethylamine and increase the nitrite-scavenging ability in kimchi. Food Control 71:101–109

Liu W, Yang D, Chen W, Gu X (2017) High-throughput sequencing-based microbial characterization of size fractionated biomass in an anoxic anammox reactor for low-strength wastewater at low temperatures. Biores Technol 231:45–52

Liu SJ, Xu JJ, Ma CL, Guo CF (2018) A comparative analysis of derivatization strategies for the determination of biogenic amines in sausage and cheese by HPLC. Food Chem 266:275–283

Lu S, Xu X, Zhou G, Zhu Z, Meng Y, Sun Y (2010) Effect of starter cultures on microbial ecosystem and biogenic amines in fermented sausage. Food Control 21(4):444–449

Manini F, Casiraghi MC, Poutanen K, Brasca M, Erba D, Plumed-Ferrer C (2016) Characterization of lactic acid bacteria isolated from wheat bran sourdough. LWT-Food Sci Technol 66:275–283

Martuscelli M, Crudele MA, Gardini F, Suzzi G (2000) Biogenic amine formation and oxidation by Staphylococcus xylosus strains from artisanal fermented sausages. Lett Appl Microbiol 31(3):228–232

Moracanin SV, Stefanovic S, Radicevic T, Borovic B, Djukic D (2015) Production of biogenic amines by lactic acid bacteria isolated from Uzicka sausages. Procedia Food Sci 5:308–311

Oh YJ, Jung DS (2015) Evaluation of probiotic properties of Lactobacillus and Pediococcus strains isolated from Omegisool, a traditionally fermented millet alcoholic beverage in Korea. LWT-Food Sci Technol 63(1):437–444

Wang X, Ren H, Wang W, Zhang Y, Bai T, Li J, Zhu W (2015) Effects of inoculation of commercial starter cultures on the quality and histamine accumulation in fermented sausages. J Food Sci 80(2):377–384

Wang X, Zhang Y, Ren H, Zhan Y (2018) Comparison of bacterial diversity profiles and microbial safety assessment of salami, Chinese dry-cured sausage and Chinese smoked-cured sausage by high-throughput sequencing. LWT 90:108–115

Woraprayote W, Malila Y, Sorapukdee S, Swetwiwathana A, Benjakul S, Visessanguan W (2016) Bacteriocins from lactic acid bacteria and their applications in meat and meat products. Meat Sci 120:118–132

Wu W, Jing Z, Yu X, Yang Q, Sun J, Liu C, Zhang W, Zeng L, He H (2018) Recent advances in screening aquatic products for Vibrio spp. TrAC Trends Anal Chem 111:239–251

Xiao Y, Li P, Zhou Y, Ma F, Chen C (2018) Effect of inoculating Lactobacillus pentosus R3 on N-nitrosamines and bacterial communities in dry fermented sausages. Food Control 87:126–134

Zhang QQ, Jiang M, Rui X, Li W, Chen XH, Dong MS (2017) Effect of rose polyphenols on oxidation, biogenic amines and microbial diversity in naturally dry fermented sausages. Food Control 78:324–330
Acknowledgements
The research was supported by National Natural Science Foundation of China (31772093) and Sichuan Science and Technology Research Project (2020YFS0504).
Additional information
Publisher's Note
Springer Nature remains neutral with regard to jurisdictional claims in published maps and institutional affiliations.
About this article
Cite this article
Wang, X., Zhang, Y., Sun, J. et al. Effects of starter culture inoculation on microbial community diversity and food safety of Chinese Cantonese sausages by high-throughput sequencing. J Food Sci Technol (2020). https://doi.org/10.1007/s13197-020-04607-y
Revised:

Accepted:

Published:
Keywords
Bacterial community diversity

Food safety

High-throughput sequencing

Microbial quality

Starter culture