Abstract
Cashew apple extract (CAE) is a product with intense yellow color obtained from residual fibers of juice processing. Although CAE is known to be rich in carotenoids and anacardic acids, the biological activities of this potential natural food colorant remain unexplored. The present study is the first to investigate the toxicity, antiproliferative and antimicrobial activities of the lyophilized CAE (L-CAE) and its encapsulated products, using maltodextrin (M-CAE) or cashew gum (CG-CAE) as carriers. In addition to their high carotenoid content, the phenolic contents in all materials was determined using UPLC-QTOF-MSE. The acute toxicity was performed using adult zebrafish (Danio rerio); antiproliferative activity was assessed using seven different human tumor cell lines [U-251 (glioblastoma), MCF-7 (breast, adenocarcinoma), NCI-ADR/RES (multidrug-resistant ovarian adenocarcinoma), NCI-H-460 (lung, large cell carcinoma), PC-3 (prostate, adenocarcinoma), OVCAR-3 (ovarian adenocarcinoma), and HT-29 (colon, adenocarcinoma)] and an immortalized human keratinocyte (HaCaT) while the antimicrobioal activity was evaluated on Staphylococcus aureus ATCC 25923, Listeria monocytogenes ATCC 19115, Escherichia coli ATCC 25922 and Salmonella Typhimurium ATCC 51812 microorganisms. Both lyophilized and encapsulated CAE samples did not exert acute toxicity against zebrafish neither antiproliferative effect against human tumor and non-tumor cell lines. Further, L-CAE showed potential antimicrobial activity against Listeria monocytogenes, which was confirmed using electron microscopy. The current findings demonstrated that CAE is a potential source of bioactive compounds to use as an additive in the food industry.
This is a preview of subscription content, log in to check access.
Access options
Buy single article
Instant access to the full article PDF.
US$ 39.95
Price includes VAT for USA
Subscribe to journal
Immediate online access to all issues from 2019. Subscription will auto renew annually.
US$ 99
This is the net price. Taxes to be calculated in checkout.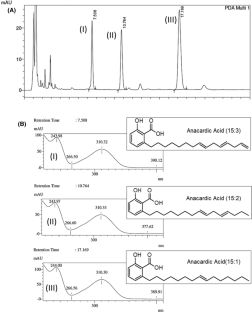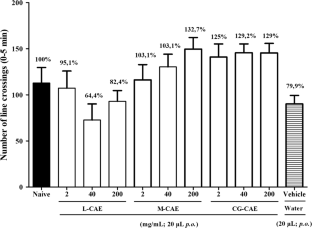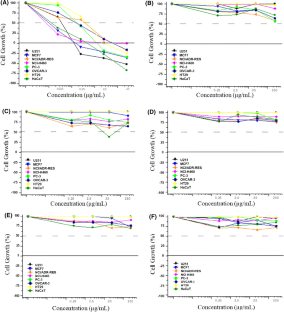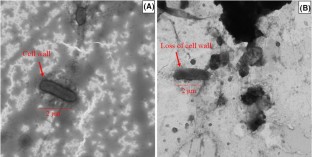 References
Abreu FAP, Dornier M, Dionisio AP, Carail M, Caris-Veyrat C, Dhuique-Mayer C (2013) Cashew apple (Anacardium occidentale L.) extract from by-product of juice processing: a focus on carotenoids. Food Chem 138:25–31. https://doi.org/10.1016/j.foodchem.2012.10.028

Agostini-Costa TS, Jales KA, Garruti DS, Padilha VA, Lima JB, Aguiar MJ, Paiva JR (2004) Anacardic acid content in cashew apples from Annacardium microcarpum and eight clones of Anacardium occidentale from Northeastern Brazil. Cienc Rural 34:1075–1080. https://doi.org/10.1590/S0103-84782004000400017

Ahmad F, Richardson MK (2013) Exploratory behaviour in the open field test adapted for larval zebrafish: impact of environmental complexity. Behav Process 92:88–98. https://doi.org/10.1016/j.beproc.2012.10.014

Barbosa MIMJ, Borsarelli CD, Mercadante AZ (2005) Light stability of spray-dried bixin encapsulated with different edible polysaccharide preparations. Food Res Int 38:989–994. https://doi.org/10.1016/j.foodres.2005.02.018

Benneh CK, Biney RP, Mante PK, Tandoh A, Adongo DW, Woode E (2017) Maerua angolensis stem bark extract reverses anxiety and related behaviours in zebrafish—involvement of GABAergic and 5-HT systems. J Ethnopharmacol 207:129–145. https://doi.org/10.1155/2018/9684138

Boon CS, McClements DJ, Weiss J, Decker EA (2010) Factors influencing the chemical stability of carotenoids in foods. Crit Rev Food Sci Nutr 50:515–532. https://doi.org/10.1080/10408390802565889

Caballero MV, Candiracci M (2018) Zebrafish s screening model for detecting toxicity and drugs efficacy. J Unexplored Med Data 3:1–14. https://doi.org/10.20517/2572-8180.2017.15

Carvalho ALN, Annoni R, Silva PRP, Borelli P, Fock RA, Trevisan MTS, Mauad T (2011) Acute, subacute toxicity and mutagenic effects of anacardic acids from cashew (Anacardium occidentale Linn.) in mice. J Ethnopharmacol 135:730–736. https://doi.org/10.1016/j.jep.2011.04.002

CLSI (Clinical and Laboratory Standards Institute) (2015) Performance standards for antimicrobial disk susceptibility tests. M02–A12, 12th edn. Clinical and Laboratory Standards Institute, Wayne, PA

CONCEA (Conselho Nacional de Controle de Experimentação Animal): Diretrizes da Prática de Eutanásia. Resolução Normativa No 37, de 15 de fevereiro/2018. https://www.mctic.gov.br/mctic/export/sites/institucional/legislacao/Arquivos/Anexo_Res_Normativa_Concea_33_2016.pdf. Acessed 30 Jan 2020.

Dai Y-J, Jia Y-F, Chen N, Bian W-P, Li Q-K, Ma Y-B, Chen YL, Pei DS (2014) Zebrafish as a model system to study toxicology. Environ Toxicol Chem 33:11–17. https://doi.org/10.1002/etc.2406

Hamad FB, Mubofu EB (2015) Potential biological applications of bio-based anacardic acids and their derivatives. Int J Mol Sci 16:8569–8590. https://doi.org/10.3390/ijms16048569

Harlita NH, Satuti N, Sagi M, Astuti P (2016) Acute toxicity of cashew nut shell extract (Anacardium occidentale L.) in Albino Rat (Rattus norvegicus Berkenhout 1769). Pak J Biol Sci 19:89–94. https://doi.org/10.3923/pjbs.2016.89.94

Higby WK (1962) A simplified method for determination of some the carotenoid distribuition in natura and carotene—fortified orange juice. J Food Sci 27:42–49. https://doi.org/10.1111/j.1365-2621.1962.tb00055.x

Hooton SPT, Atterbury RJ, Connerton IF (2011) Application of a bacteriophage cocktail to reduce Salmonella Typhimurium U288 contamination on pig skin. Int J Food Microbiol 151:157–163. https://doi.org/10.1016/j.ijfoodmicro.2011.08.015

Jaja-Chimedza A, Sanchez K, Gantar M, Gibbs P, Schmale M, Berry JP (2017) Carotenoid glycosides from cyanobacteria are teratogenic in the zebrafish (Danio rerio) embryo model. Chemosphere 174:478–489. https://doi.org/10.1016/j.chemosphere.2017.01.145

Kang MC, Cha SH, Wijesinghe WA, Kang SM, Lee SH, Kim EA, Song CB, Jeon YJ (2013) Protective effect of marine algae phlorotannins against AAPH-induced oxidative stress in zebrafish embryo. Food Chem 138:950–955. https://doi.org/10.1016/j.foodchem.2012.11.005

Karnovsky MJ (1965) A formaldehyde - glutaraldehyde fixative of high osmolarity for use in electron microscopy. J Cell Biol 28:137–138A

Kubo I, Nihei K, Tsujimoto K (2003) Antibacterial action of anacardic acids against methicillin resistant Staphylococus aureus (MRSA). J Agric Food Chem 51:7624–7628. https://doi.org/10.1021/jf034674f

Kubo I, Masuoka N, Há TJ, Tsujimoto K (2006) Antioxidant activity of anacardic acids. Food Chem 99:555–562. https://doi.org/10.1016/j.foodchem.2005.08.023

Magalhães FEA, Sousa CAPB, Santos SAAR, Menezes RB, Batista FLA, Abreu AO, Oliveira MV, Moura LFWG, Raposo RS, Campos AR (2017) Adult zebrafish: an alternative behavioral model of formalin-induced nociception. Zebrafish 4:422–429. https://doi.org/10.1089/zeb.2017.1436

Monks A, Scudeiro D, Skehan P, Shoemaker R, Paull K, Vistica D, Hose C, Langley J, Cronise P, Vaigro-Wolff A, Gray-Goodrich M, Campbell H, Mayo J, Boyd M (1991) Feasibility of a high-flux anticancer drug screen using a diverse panel of cultured human tumor cell lines. J Natl Cancer Inst 83:757–766. https://doi.org/10.1093/jnci/83.11.757

Muroi H, Kubo I (1996) Antibacterial activity of anacardic acid and totarol, alone and in combination with methicillin, against methicillin-resistant Staphylococcus aureus. J Appl Microbiol 80:387–394. https://doi.org/10.1111/j.1365-2672.1996.tb03233.x

Nunes GL, Boaventura BCB, Pinto SS, Verruck S, Murakami FS, Prudêncio ES, Amboni RDMC (2015) Microencapsulation of freeze concentrated Ilex paraguariensis extract by spray drying. J Food Eng 151:60–68. https://doi.org/10.1016/j.jfoodeng.2014.10.031

OECD (Organization for Economic Co-operation and Development): Guideline for testing acute toxicity in fishes No 203. 1992. https://www.oecd.org/chemicalsafety/risk-assessment/1948241.pdf. Accessed 30 Jan 2020.

Oiram Filho F, Alcântara DB, Rodrigues THS, Silva LMA, Silva EO, Zocolo GJ, Brito ES (2018) Development and validation of reversed phase HPLC method for determination of anacardic acids in cashew (Anacardium occidentale L.) nut shell liquid. J Chromatogr Sci 56:300–306. https://doi.org/10.1093/chromsci/bmx111

Saidi EA, Davey PG, Cameron DJ (2015) The effect of zeaxanthin on the visual acuity of zebrafish. PLoS ONE 10:e0135211. https://doi.org/10.1371/journal.pone.0135211

Saini RK, Nile SH, Park SW (2015) Carotenoids from fruits and vegetables: chemistry, analysis, occurrence, bioavailability and biological activities. Food Res Int 76:735–750. https://doi.org/10.1016/j.foodres.2015.07.047

Sigurdson GT, Tang P, Giusti MM (2017) Natural Colorants: food colorants from natural sources. Annu Rev Food Sci Technol 8:261–280. https://doi.org/10.1146/annurev-food-030216-025923

Sukumari-Ramesh S, Singh N, Jensen M, Dhandapani K, Vender J (2011) Anacardic acid induces caspase-independent apoptosis and radiosensitizes pituitary adenoma cells. J Neurosurg 114:1681–1690. https://doi.org/10.3171/2010.12.JNS10588

Taylor JC, Dewberry LS, Totsch SK, Yessick LR, DeBerry JJ, Watts SA, Sorge RE (2017) A novel zebrafish-based model of nociception. Physiol Behav 174:83–88. https://doi.org/10.1016/j.physbeh.2017.03.009

Torquato DS, Ferreira ML, Sá GC, Brito ES, Pinto GAS, Azevedo EHF (2004) Evaluation of antimicrobial activity of cashew tree gum. World J Microbiol Biotechnol 20:505–507. https://doi.org/10.1023/B:WIBI.0000040407.90110.c5

Trevisan MTS, Pfundstein B, Haubner R, Würtele G, Spiegelhalder B, Bartsch H, Owen RW (2006) Characterization of alkyl phenols in cashew (Anacardium occidentale) products and assay of their antioxidant capacity. Food Chem Toxicol 44:188–197. https://doi.org/10.1016/j.fct.2005.06.012

Xing K, Chen XG, Kong M, Liu CS, Cha DS, Park HJ (2009) Effect of oleoyl-chitosan nanoparticles as a novel antibacterial dispersion system on viability, membrane permeability and cell morphology of Escherichia coli and Staphylococcus aureus. Carbohydr Polym 76:17–22. https://doi.org/10.1016/j.carbpol.2008.09.016

Zhao Q, Zhang X, Cai H, Zhang P, Kong D, Du M, Liang W (2018) Anticancer effects of plant derived anacardic acid on human breast cancer MDA-MB-231 cells. Am J Transl Res 10:2424–2434
Acknowledgements
Authors gratefully acknowledge the financial support received from Empresa Brasileira de Pesquisa Agropecuária (EMBRAPA) and the fellowship by Coordenação de Aperfeiçoamento de Pessoal de Nível Superior—Brazil (CAPES)—Finance Code 001.
Ethics declarations
Conflict of interest
The authors declare no conflict of interest.
Additional information
Publisher's Note
Springer Nature remains neutral with regard to jurisdictional claims in published maps and institutional affiliations.
Electronic supplementary material
Below is the link to the electronic supplementary material.
About this article
Cite this article
Sousa, J.M.S., de Abreu, F.A.P., Ruiz, A.L.T.G. et al. Cashew apple (Anacardium occidentale L.) extract from a by-product of juice processing: assessment of its toxicity, antiproliferative and antimicrobial activities. J Food Sci Technol (2020). https://doi.org/10.1007/s13197-020-04594-0
Revised:

Accepted:

Published:
Keywords
Anacardium occidentale

Toxicity

Adult zebrafish

Antiproliferative

Antimicrobial