Abstract
Local flaps are important parts of oncoreconstruction. The idea of writing this article is to give knowledge to my fellow aspiring plastic surgeons about the common locoregional flaps that are essentially done in a tertiary cancer centre. This is a retrospective study carried out in the Department of Plastic Surgery, Dr. B Borooah Cancer Institute, Guwahati, from May 2018 to April 2019. Musculoskeletal and soft tissue, head and neck and thorax and gynaecological malignancies which required locoregional flaps for reconstruction were taken up for the study. Flap reconstructions performed by oncosurgeons are not included in the study. We have done a total of 74 locoregional reconstructions during this 12-month period apart from 43 free tissue transfers. In our study, age ranged from 12 to 84 years. Most commonly performed flap during this time was pectoralis major myocutaneous flap. Complications of various flaps were assessed. Out of the 74 flaps, total necrosis of one flap occurred, and re-surgery was required in one case. Most of the oncosurgeons have a good idea of locoregional reconstructions in cancer centres. In such centres, the need of plastic surgeon for locoregional reconstruction is mainly for complex reconstructions and unfamiliar anatomic locations, for second flap after initial local flap failure or after free flap–related complications.
This is a preview of subscription content, log in to check access.
Access options
Buy single article
Instant access to the full article PDF.
US$ 39.95
Price includes VAT for USA
Subscribe to journal
Immediate online access to all issues from 2019. Subscription will auto renew annually.
US$ 99
This is the net price. Taxes to be calculated in checkout.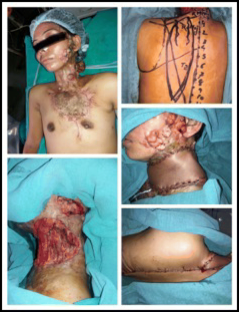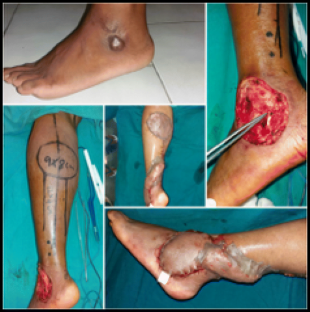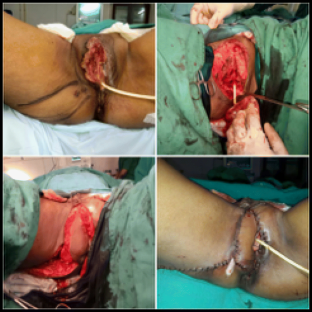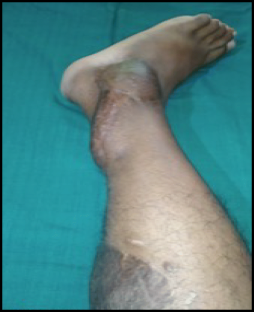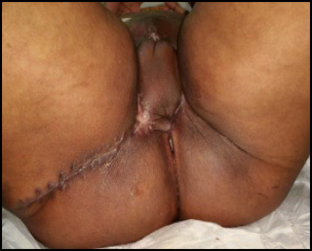 References
1.

Hasen KV, Few JW, Fine NA (2002) Plastic surgery: a component in the comprehensive care of cancer patients. Oncology (Williston Park) 16(12):1685–1698 discussion 1698, 1702–5, 1708

2.

Vartanian JG, Carvalho AL, Carvalho SM, Mizobe L, Magrin J, Kowalski LP (2004) Pectoralis major and other myofascial/myocutaneous flaps in head and neck cancer reconstruction: experience with 437 cases at a single institution. Head Neck 26(12):1018–1023 [Ref list]

3.

McCrory AL, Magnuson JS (2002) Free tissue transfer versus pedicled flap in head and neck reconstruction. Laryngoscope 112:2161–2165 [Google Scholar]

4.

Netterville JL, Panje WR, Maves MD (1987) The trapezius myocutaneous flap, dependability and limitations. Arch Otolaryngol Head Neck Surg. 113(3):271–281

5.

Barton FE Jr, Spicer TE, Byrd HS (1983) Head and neck reconstruction with the latissimus dorsi myocutaneous flap: anatomic observations and report of 60 cases. Plast Reconstr Surg. 71(2):199–204

6.

Zeifang F, Bernd L (2003) Orthopaedic Clinic of the University of Heidelberg, Schlierbacher Landstrasse 200a, D-69118 Heidelberg, Medial gastrocnemius muscle flap in limb-sparing surgery of malignant bone tumors of the proximal tibia: mid-term results in 25 patients. Buchner M1, Germany. Ann Plast Surg. 51(3):266–272

7.

Larrañaga JJ, Picco PI, Yanzon A, Figari M (2017) Published online 2017 Aug 3. Reconstruction of hind and mid-foot defects after melanoma resection using the reverse sural flap: a case series. Surg J (N Y) 3(3):e124–e127

8.

Grabbs encyclopaedia of flaps (third edition), volume 3: torso, pelvis and lower limb chapter 517 ;page 1481–90

9.

Wangensteen OH (1934) Repair of recurrent and difficult hernias and other large defects of the abdominal wall employing the iliotibial tract of fascia lata as a pedicled flap. Surg Gynecol Obstet 59:766–780 [Google Scholar]

10.

Nahai F, Hill HL, Hester TR (1979) Experiences with the tensor fascia lata flap. Plast Reconstr Surg 63:788–799 [CrossRef] [Google Scholar]

11.

Murthy V, Gopinath KS (2012) Reconstruction of groin defects following radical inguinal lymphadenectomy: an evidence based review. Indian J Surg Oncol 3(2):130–138 Published online 2012 Mar 28

12.

Song YG, Chen GZ, Song YL (1984) The free thigh flap: a new free flap concept based on the septocutaneous artery. Br J Plast Surg 37:149 [CrossRef] [Google Scholar]

13.

Koshima I, Fukuda H, Utonomiya R et al (1989) The anterolateral thigh flap: variations in its vascular pedicle. Br J Plast Surg 42:260 [CrossRef] [Google Scholar]

14.

Bakri K, Mardini S, Evans KK, Carlsen BT, Arnold PG, Guest Editors Karen K. Evans, M.D. Samir Mardini, M.D. Phillip G. Arnold, M.D (2011) Chest wall reconstruction, workhorse flaps in chest wall reconstruction: the pectoralis major, latissimus dorsi, and rectus abdominis flaps. Semin Plast Surg 25(1):43–54

15.

Yii NW, Niranjan NS (1996) Lotus petal flaps in vulvo-vaginal reconstruction. Br J Plast Surg 49(8):547–554
Acknowledgements
No financial support or sponsorship of any kind is obtained.
Ethics declarations
Conflict of Interest
The authors declare that there is no conflict of interest.
Additional information
Publisher's Note
Springer Nature remains neutral with regard to jurisdictional claims in published maps and institutional affiliations.
About this article
Cite this article
Boro, S.S., Das, A.K., Purakayastha, J. et al. Locoregional Flaps in Oncoreconstruction at a Tertiary Cancer Centre in North East India: a Review Through a Plastic Surgeon's Eye. Indian J Surg Oncol (2020). https://doi.org/10.1007/s13193-020-01151-1
Received:

Accepted:

Published:
Keywords
Local flap,

Oncoreconstruction,

Plastic surgeon