Abstract
Free flaps are the gold standard for reconstruction of extensive buccal cancer resections. However, salvage surgeries in previously operated and radiated necks, cost, increased operating time, and patient co-morbidities limit their routine use in high volume and resource-constrained settings. Pectoralis major myocutaneous (PMMC) flap is the mainstay of reconstruction of large buccal defects. However, reconstruction becomes a challenge during salvage of recurrences where PMMC has been utilized in previous reconstruction and in female patients where PMMC harvest results in major donor site morbidity. A retrospective analysis of clinical data of 13 consecutive patients (eight male and five female) with through and through buccal cancer resection defects reconstructed using pedicled latissimus dorsi (LD) flap from July 2018 to September 2019 was performed. The indications of using an LD flap were salvage surgeries for recurrences where PMMC was used in earlier reconstruction, medical co-morbidities, vessel depleted necks, and financial constraints precluding use of free flaps. The mean follow-up period was 9.84 months. The mean operating time post-resection was 2 h and 26 min. The mean hospital stay was 12.61 days. All patients could be decannulated successfully (mean duration 9.69 days) and 12 could be weaned off feeding tube. None of the patients had any major flap related or donor site complications. Pedicled LD flap has a limited but an effective reconstructive role for extensive buccal cancer ablation as an alternative to free flaps and PMMC in salvage and resource-constrained situations.
This is a preview of subscription content, log in to check access.
Access options
Buy single article
Instant access to the full article PDF.
US$ 39.95
Price includes VAT for USA
Subscribe to journal
Immediate online access to all issues from 2019. Subscription will auto renew annually.
US$ 99
This is the net price. Taxes to be calculated in checkout.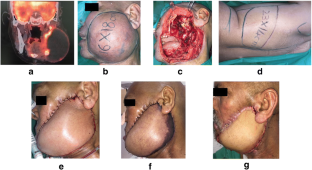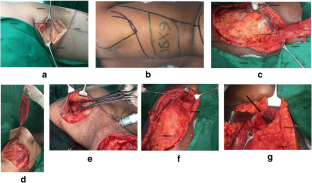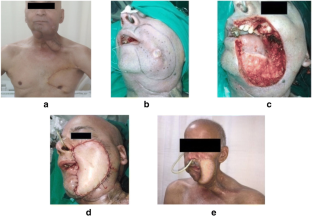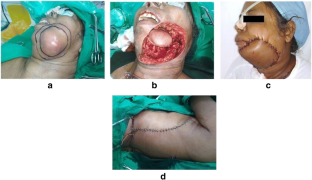 References
1.

Hurvitz KA, Kobayashi M, Evans GR (2006) Current options in head and neck reconstruction. Plast Reconstr Surg 118(5):122–133

2.

Kekatpure VD, Trivedi NP, Manjula BV, Mathan Mohan A, Shetkar G, Kuriakose MA (2012) Pectoralis major flap for head and neck reconstruction in era of free flaps. Int J Oral Maxillofac Surg 41:453–457

3.

Sun GL, Mingxing HQ, Tang E (2014) Reconstruction of extensive through-and-through cheek defects with free anterolateral thigh flap. Jour Craniofacial Surg 25(1):31–38

4.

Sanabria A, Domenge C, D'cruz A, Kowalski LP (2010) Organ preservation protocols in developing countries. Curr Opin Otolaryngol Head Neck Surg 18:83–88

5.

Konings AW, Smit Sibinga CT, Aarnoudse MW, de Wit SS, Lamberts HB (1978) Initial events in radiation-induced atheromatosis. II Damage to intimal cells Strahlentherapie 154:795–800

6.

Kirkpatrick JB (1967) Pathogenesis of foam cell lesions in irradiated arteries. Am J Pathol 50:291–309

7.

Mulholland S, Boyd JB, McCabe S, Gullane P, Rotstein L, Brown D, Yoo J (1993) Recipient vessels in head and neck microsurgery: radiation effect and vessel access. Plast Reconstr Surg 92:628–632

8.

McCrory AL, Magnuson JS (2002) Free tissue transfer versus pedicled flap in head and neck reconstruction. Laryngoscope. 112:161–165

9.

Sabatier RE (1985) Transaxillary latissimus dorsi flap reconstruction in head and neck cancer. The Am J Surg 150(4):427–434

10.

Maves MD, Panje WR, Shagets FW (1984) Extended latissimus dorsi myocutaneous lap reconstruction of major head and neck defects. Otolaryngology Head Neck Surg 92(5):551–558

11.

Smith SL (2014) Functional morbidity following latissimus dorsi flap breast reconstruction. J Adv Pract ncol 5(3):181–187
Additional information
Publisher's Note
Springer Nature remains neutral with regard to jurisdictional claims in published maps and institutional affiliations.
About this article
Cite this article
Chakrabarti, S., Panuganti, A., Gupta, M. et al. Pedicled Latissimus Dorsi Myocutaneous Flap-an Effective Reconstructive Option for Extensive Buccal Cancer Resection in Resource Constrained and Salvage Settings. Indian J Surg Oncol (2020). https://doi.org/10.1007/s13193-020-01123-5
Received:

Accepted:

Published:
Keywords
Pedicled latissimus dorsi flap

PMMC flap

Free flap

Salvage surgery

Female patients

Resource-constrained situations