Abstract
The purpose of this systematic review was to identify adolescents' awareness on the human papillomavirus (HPV), the HPV vaccine, and the willingness to undergo the vaccination. A systematic review of studies concerning the adolescent's knowledge and education on the admission of the HPV vaccine was carried out, through the Medline/PubMed and the Google Scholar databases, covering information on adolescent attitudes towards HPV vaccination, as well as their perceptions regarding the vaccination and the need for more training, towards the public information about the HPV and the HPV vaccine. This study concludes that adolescents are poorly informed about the HPV and the preventive vaccination issues, underestimating the likelihood of the infection by the virus. The way to improve their knowledge about the HPV and the implications of the HPV infection is to provide information through the framework of compulsory schooling, primary health care, and the development of informative interactive interventions. The awareness for the need of training about the HPV and its implications should be broadened to address the major barrier to vaccination, which is regarded to be the lack of adequate information. The knowledge and the perceptible susceptibility to the HPV infection and HPV-related diseases among adolescents demonstrate the need for a well-designed training program to bridge the gap of information about the HPV virus and to accept the HPV vaccine.
Access options
Buy single article
Instant access to the full article PDF.
US$ 39.95
Tax calculation will be finalised during checkout.
Subscribe to journal
Immediate online access to all issues from 2019. Subscription will auto renew annually.
US$ 79
Tax calculation will be finalised during checkout.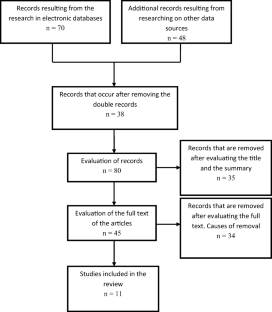 References
1.

Bernard HU, Burk RD, Chen Z, van Doorslaer K, zur Hausen H, de Villiers EM (2010). Classification of papillomaviruses (PVs) based on 189 PV types and proposal of taxonomic amendments. Virology, vol. 401, no. 1, pp. 70–79

2.

Insinga RP, Perez G, Wheeler CM, Koutsky LA, Garland SM, Leodolter S, Joura EA, Ferris DG, Steben M, Hernandez – Avila M, Brown DR, Elbasha E, Muñoz N, Paavonen J, Haupt RM; FUTURE I Investigators (2011). Incident cervical HPV infections in young women: transition probabilities for CIN and infection clearance. Cancer Epidemiol Biomark Prev, vol. 20, no. 2, pp. 287–296

3.

McQuillan G, Kruszon-Moran D, Markowitz LE, Unger ER, Paulose-Ram R (2017). Prevalence of HPV in adults aged 18–69: United States, 2011–2014. NCHS Data Brief., no. 280, pp. 1–8

4.

Dunne EF, Unger ER, Sternberg M, McQuillan G, Swan DC, Patel SS, Markowitz LE (2007) Prevalence of HPV infection among females in the United States. JAMA 297(8):813–819

5.

Saraiya M, Unger ER, Thompson TD, Lynch CF, Hernandez BY, Lyu CW, Steinau M, Watson M, Wilkinson EJ, Hopenhayn C, Copeland G, Cozen W, Peters ES, Huang Y, Saber MS, Altekruse S, Goodman MT, HPV Typing of Cancers Workgroup (2015) US assessment of HPV types in cancers: implications for current and 9 – valent HPV vaccines. J Natl Cancer Inst 107(6):djv086

6.

Gudleviciene Z, Sepetiene A, Didziapetriene J, Valuckas KP, Smailyte G, Drasutiene G, Nadisauskiene RJ (2010) Prevalence of human papillomavirus types in cervical intraepithelial lesions. Medicina (Kaunas) 46(9):616–623

7.

Centers of Disease Control and Prevention, (2017). 2016 sexually transmitted diseases surveillance. Centers for Disease Control and Prevention, Centers for Disease Control and Prevention. www.cdc.gov/std/stats16/other.htm#foot-5

8.

Brookes L (2016). The HPV vaccine: then and now – human papillomavirus vaccination: why is coverage so low in the United States? http://www.medscape.com/viewarticle/866591

9.

Goldie SJ, Kohli M, Grima D, Weinstein MC, Wright TC, Bosch FX, Franco E (2004) Projected clinical benefits and cost – effectiveness of a human papillomavirus 16/18 vaccine. J Natl Cancer Inst 96(8):604–615

10.

Taira AV, Neukermans CP, Sanders GD (2004) Evaluating human papillomavirus vaccination programs. Emerg Infect Dis 10(11):1915–1923

11.

Moher D, Liberati A, Tetzlaff J, Altman DG, PRISMA Group (2009) Preferred reporting items for systematic reviews and meta – analyses: the PRISMA statement. Ann Intern Med 151(4):264–269

12.

Durusoy R, Yamazhan M, Taşbakan MI, Ergin I, Aysin M, Pullukçu H, Yamazhan T (2010) HPV vaccine awareness and willingness of first – year students entering university in Western Turkey. Asian Pac J Cancer Prev 11(6):1695–1701

13.

Hussain S, Nasare V, Kumari M, Sharma S, Khan MA, Das BC, Bharadwaj M (2014) Perception of human papillomavirus infection, cervical cancer and HPV vaccination in North Indian population. PLoS One 9(11):e112861

14.

Rama CH, Villa LL, Pagliusi S, Andreoli MA, Costa MC, Aoki AL, Longatto–Filho A, Eluf-Neto J (2010) Awareness and knowledge of HPV, cervical cancer, and vaccines in young women after first delivery in São Paulo, Brazil--a cross – sectional study. BMC Womens Health 10:35

15.

Napolitano F, Napolitano P, Liguori G, Angelillo IF (2016) Human papillomavirus infection and vaccination: knowledge and attitudes among young males in Italy. Hum Vaccin Immunother 12(6):1504–1510

16.

Lee A, Ho M, Cheung CK, Keung VM (2014) Factors influencing adolescent girls' decision in initiation for human papillomavirus vaccination: a cross – sectional study in Hong Kong. BMC Public Health 14:925

17.

Gutierrez B Jr, Leung A, Jones KT, Smith P, Silverman R, Frank I, Leader AE (2013) Acceptability of the human papillomavirus vaccine among urban adolescent males. Am J Mens Health 7(1):27–36

18.

Fishman J, Taylor L, Kooker P, Frank I (2014) Parent and adolescent knowledge of HPV and subsequent vaccination. Pediatrics 134(4):e1049–e1056

19.

Pelucchi C, Esposito S, Galeone C, Semino M, Sabatini C, Picciolli I, Consolo S, Milani G, Principi N (2010) Knowledge of human papillomavirus infection and its prevention among adolescents and parents in the greater Milan area, Northern Italy. BMC Public Health 10:378

20.

Blödt S, Holmberg C, Müller–Nordhorn J, Rieckmann N (2011) Human Papillomavirus awareness, knowledge and vaccine acceptance: a survey among 18–25 year old male and female vocational school students in Berlin Germany. Eur J Pub Health 22(6):808–813

21.

Schülein S, Taylor KJ, König J, Claus M, Blettner M, Klug SJ (2016) Factors influencing uptake of HPV vaccination among girls in Germany. BMC Public Health 16:995

22.

Mortensen GL (2010) Drivers and barriers to acceptance of human – papillomavirus vaccination among young women: a qualitative and quantitative study. BMC Public Health 10:68
Additional information
Publisher's Note
Springer Nature remains neutral with regard to jurisdictional claims in published maps and institutional affiliations.
About this article
Cite this article
Thanasas, I., Lavranos, G., Gkogkou, P. et al. Understanding of Young Adolescents About HPV Infection: How Health Education Can Improve Vaccination Rate. J Canc Educ 35, 850–859 (2020). https://doi.org/10.1007/s13187-019-01681-5
Keywords
HPV

Vaccines

Knowledge

Education

Vaccination

Adolescents