Abstract
Expanding frontiers of knowledge have prompted medical schools to reconsider how best to promote learning in the face of information overload. Concept mapping (CM) promotes knowledge retention and integration. Students have perceived CM positively in prior studies, but the feasibility and utility of integrating CM into a medical student oncology curriculum as a learning and assessment tool have not been described. At the University of California, San Francisco, 152 medical students in a second-year hematology/oncology course produced concept maps about a single cancer type over 4 weeks. We collected student evaluations about CM. Two of three graders independently scored each map using a standard rubric. We compared CM scores with USMLE Step 1 scores and clerkship grades using regression. All students produced a concept map. Student perception was mixed, and students provided feedback to improve CM utility as a learning tool. Grading was feasible, and inter-rater reliability was high. CM scores did not predict USMLE Step 1 scores or clerkship grades. CM was feasible as a learning tool, and we present strategies based on student feedback and literature review to improve utility. CM was feasible and reliable as an assessment tool; additional validity evidence may improve utility. Future studies should explore whether CM integrated into medical student oncology curricula early, serially, and collaboratively, with iterative practice and feedback, may predict meaningful learning and performance outcomes.
Access options
Buy single article
Instant access to the full article PDF.
US$ 39.95
Tax calculation will be finalised during checkout.
Subscribe to journal
Immediate online access to all issues from 2019. Subscription will auto renew annually.
US$ 79
Tax calculation will be finalised during checkout.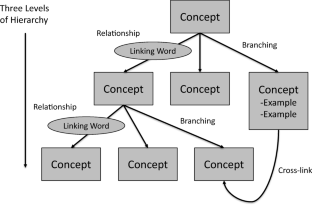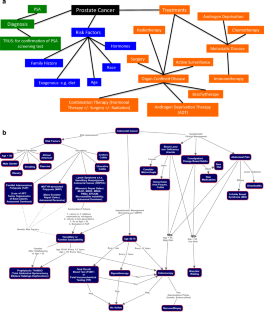 References
1.

Irby DM, Cooke M, O'Brien BC (2010) Calls for reform of medical education by the carnegie foundation for the advancement of teaching: 1910 and 2010. Acad Med 85(2):220–227

2.

Brauer DG, Ferguson KJ (2015) The integrated curriculum in medical education: AMEE guide no. 96. Med Teach 37(4):312–322

3.

Yarbrough DB, Hopson RK, Shulha LM, Caruthers FA (2010) The program evaluation standards: a guide for evaluators and evaluation users. Sage Publications

4.

Daley BJ, Torre DM (2010) Concept maps in medical education: an analytical literature review. Med Educ 44(5):440–448

5.

Novak JD, Gowin DB (1984) Learning how to learn. Cambridge Univ. Pr, Cambridge

6.

West DC, Pomeroy JR, Park JK, Gerstenberger EA, Sandoval J (2000) Critical thinking in graduate medical education: a role for concept mapping assessment? JAMA. 284(9):1105–1110

7.

Torre DM, Durning SJ, Daley BJ (2013) Twelve tips for teaching with concept maps in medical education. Med Teach 35(3):201–208

8.

Ausubel DP (1968) Educational psychology. Holt, Rinehart and Winston, New York

9.

Woods NN, Neville AJ, Levinson AJ, Howey EHA, Oczkowski WJ, Norman GR (2006) The value of basic science in clinical diagnosis. Acad Med 81(10 Suppl):S124

10.

Trevisani M, Cohrs C, de Lara Soares M et al (2016) Evaluation of learning in oncology of undergraduate nursing with the use of concept mapping. J Cancer Educ 31(3):533–540

11.

Ho V, Kumar RK, Velan G (2014) Online testable concept maps: benefits for learning about the pathogenesis of disease. Med Educ 48(7):687–697

12.

Braga M, Paccagnella M, Pellizzari M (2014) Evaluating students' evaluations of professors. Econ Educ Rev 41:71–88

13.

Wayne SJ, Fortner SA, Kitzes JA, Timm C, Kalishman S (2013) Cause or effect? The relationship between student perception of the medical school learning environment and academic performance on USMLE step 1. Med Teach 35(5):376–380

14.

Ho VW, Harris PG, Kumar RK, Velan GM (2018) Knowledge maps: a tool for online assessment with automated feedback. Med Educ Online 23(1):1457394

15.

McClure JR, Sonak B, Suen HK (1999) Concept map assessment of classroom learning: reliability, validity, and logistical practicality. J Res Sci Teach 36(4):475–492

16.

Srinivasan M, McElvany M, Shay JM, Shavelson RJ, West DC (2008) Measuring knowledge structure: reliability of concept mapping assessment in medical education. Acad Med 83(12):1196–1203

17.

Elo S, Kyngäs H (2008) The qualitative content analysis process. J Adv Nurs 62(1):107–115

18.

Markham KM, Mintzes JJ, Jones MG (1994) The concept map as a research and evaluation tool: further evidence of validity. J Res Sci Teach 31(1):91–101

19.

Ericsson KA (2004) Deliberate practice and the acquisition and maintenance of expert performance in medicine and related domains. Acad Med 79(10 Suppl):S70–S81

20.

Torre D, Daley BJ, Picho K, Durning SJ (2017) Group concept mapping: an approach to explore group knowledge organization and collaborative learning in senior medical students. Med Teach 39(10):1051–1056

21.

Chow JC, Ekholm E (2018) Do published studies yield larger effect sizes than unpublished studies in education and special education? A meta-review. Educ Psychol Rev 30(3):727–744

22.

Peñuela-Epalza M, De la Hoz K (2019) Incorporation and evaluation of serial concept maps for vertical integration and clinical reasoning in case-based learning tutorials: perspectives of students beginning clinical medicine. Med Teach 41:433–440

23.

Cook DA, Beckman TJ (2006) Current concepts in validity and reliability for psychometric instruments: theory and application. Am J Med 119(2):166.16

24.

Gonzalez HL, Palencia AP, Umana LA, Galindo L, Villafrade MLA (2008) Mediated learning experience and concept maps: a pedagogical tool for achieving meaningful learning in medical physiology students. Adv Physiol Educ 32(4):312–316

25.

West DC, Park JK, Pomeroy JR, Sandoval J (2002) Concept mapping assessment in medical education: a comparison of two scoring systems. Med Educ 36(9):820–826
Ethics declarations
The UCSF Institutional Review Board approved this study as exempt from review.
Conflict of Interest
The authors declare no conflicts of interest.
Ethical Approval
All procedures performed in studies involving human participants were in accordance with the ethical standards of the institutional and/or national research committee and with the 1964 Helsinki declaration and its later amendments or comparable ethical standards.
Additional information
Publisher's Note
Springer Nature remains neutral with regard to jurisdictional claims in published maps and institutional affiliations.
Electronic supplementary material
About this article
Cite this article
Brondfield, S., Seol, A., Hyland, K. et al. Integrating Concept Maps into a Medical Student Oncology Curriculum. J Canc Educ 36, 85–91 (2021). https://doi.org/10.1007/s13187-019-01601-7
Keywords
Concept map

Concept mapping

Oncology

Medical student

Curriculum

Meaningful learning

Cognitive integration