Abstract
A referencing system to collect and analyse the performance of French organic rabbit farms was created using an Excel application. Reproduction data were compiled for six farms over 3 years of production (2015–2017). Does were housed in movable cages on pasture or in individual paddocks, and the livestock size averaged 33 does and varied largely according to the farm (from 8 to 62). The productive time of a doe averaged 374 days and was highly variable (75%). Female mortality averaged 17% over the period, while culling reached 10%. With 4.8 matings, 2.7 parturitions per female/year were obtained (60% fertility rate), yielding a total of 21.6 rabbits born alive and 16.7 weaned (26% mortality from birth to weaning). The yearly turnover of a full-time rabbit farmer (80 females) would potentially be around 26.3 k€/year. The database is expanding to a larger number of farms owing to the deployment of a smartphone application (GAELA). It enables management assistance for the rabbit farms and performance collection synchronized with a national secured database.
This is a preview of subscription content, log in to check access.
Access options
Buy single article
Instant access to the full article PDF.
US$ 39.95
Price includes VAT for USA
Subscribe to journal
Immediate online access to all issues from 2019. Subscription will auto renew annually.
US$ 99
This is the net price. Taxes to be calculated in checkout.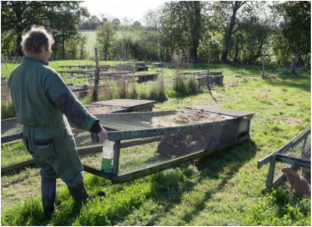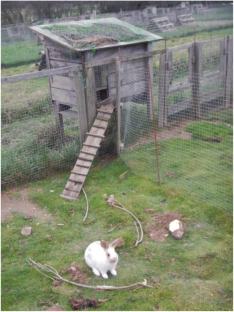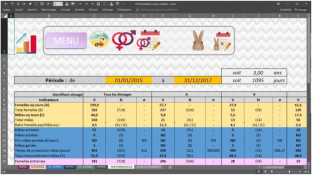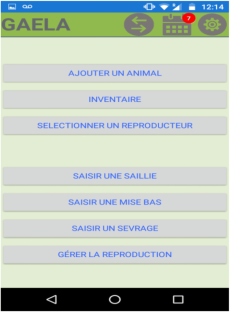 References
Coutelet G (2015) Performances moyenne des élevages cunicoles en France pour l'année 2014. Résultats RENACEB. Cuniculture Magazine 42:39–40 (http://www.cuniculture.info/Docs/Magazine/Magazine2015/mag42-037-Renaceb.html; accessed on 12/11/2019)

Lebas F, Lebreton L, Martin T (2002) Lapins Bio sur prairie: des résultats chiffrés. Cuniculture 29:74–80

Roinsard A, Fortun-Lamothe L, Gidenne T, Cabaret J, Van der Horst F (2016) Lapin Bio: développer une production cunicole durable en agriculture biologique. Innovations Agronomiques, ITABS, Angers, France, pp 231–224
Acknowledgements
The authors thank the INRAE funding program for organic agriculture (AgriBio4, Cunipat project) and INRAE-Phase division.
Additional information
Publisher's note
Springer Nature remains neutral with regard to jurisdictional claims in published maps and institutional affiliations.
About this article
Cite this article
Gidenne, T., Savietto, D., Goby, J.P. et al. A referencing system to analyse performances of French organic rabbit farms. Org. Agr. (2020). https://doi.org/10.1007/s13165-020-00315-1
Received:

Accepted:

Published:
Keywords
Organic rabbit farming

Performance referencing

Database tool

Smartphone application