Abstract
Invasive in North America, Iris pseudacorus is commonly considered a freshwater species; however, I. pseudacorus can tolerate some saltwater, and is observed in brackish coastal habitats such as estuaries and marshes. Despite this tolerance, saltwater depresses I. pseudacorus reproduction, growth, survival, and dispersal ability. This raises the question of whether I. pseudacorus can spread through a marine environment and establish away from sources of freshwater. This study reports the observation of 104 established juvenile I. pseudacorus individuals in coastal habitat on two islands in southern British Columbia, Canada. Two islands that are devoid of aboveground freshwater sources such as streams, rivers, or lakes that connect to marine habitats. Individuals were also observed growing in a novel substrate, shell hash (fragments of bivalve and gastropod shells that accumulate in areas of low hydrological energy). To the best of our knowledge, this is the first confirmed case of I. pseudacorus growing in a high salinity (30 PSU) shell hash environment. Despite the need for more study, this observation suggests that a broader range of coastal habitat may be susceptible for invasion by I. pseudacorus than previously thought.
Access options
Buy single article
Instant access to the full article PDF.
US$ 39.95
Tax calculation will be finalised during checkout.
Subscribe to journal
Immediate online access to all issues from 2019. Subscription will auto renew annually.
US$ 79
Tax calculation will be finalised during checkout.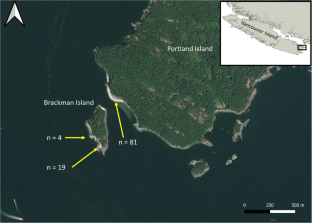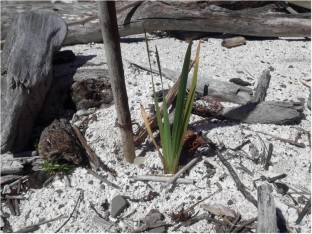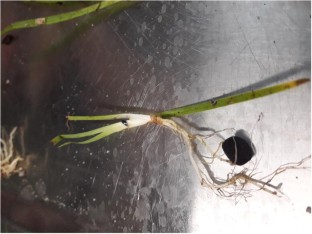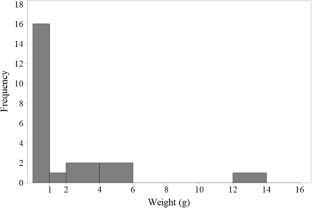 Data Availability
All data is available upon reasonable request to Parks Canada.
References
Ackleh A, Zhang P (2009) Competitive exclusion in a discrete stage-structured two species model. Math Modell Natural Phenomen 4:156–175

Caplis M, Dreyer GD (2001) Living resources and habitats of the lower Connecticut. River. Connecticut College Arboretum. Bulletin Number: 37. 82pp

Cody WJ (1961) Iris pseudacorus L. escaped from cultivation in Canada. The Canadian Field Naturalist 75:139–142

DiTomaso JM, Kyser GB (2016) Shoreline drizzle applications for control of incipient patches of Yellowflag Iris (Iris pseudacorus). Invasive Plant Science and Management 9:205–213

Engİn A, Kandemİr N, Şenel G, Özkan M (1998) An autecological study on Iris pseudacorus L.(Iridaceae). Turkish Journal of Botany 22:335–340

Gaskin JF, Pokorny ML, Mangold JM (2016) An unusual case of seed dispersal in an invasive aquatic; yellow flag Iris (Iris pseudacorus). Biological Invasions 18:2067–2075

Gerwing TG, Davies MM, Clements JC, Flores A-M, Thomson HM, Nelson KR, Kushneryk K, Brourd-John E, Harvey B, Plate E (2020) Do you want to breach an embankment? Synthesis of the literature and practical recommendations for breaching of tidally influenced causeways and dikes. Estuarine Coastal and Shelf Science 245:107024

Gong L, Wong H, Kong X, Li G, Liu E, Xu C, Xu Y (2015) Iris Pseudoacorus biology habitat, cultivation technology and its application in environmental protection. International conference on education, management, commerce and society (EMCS-15). Atlantis Press

Jacobs J, Graves M, Mangold J (2010) Ecology and management of Yellowflag Iris (Iris pseudacorus L.). Invasive species technical note no. MT-28. United States Department of Agriculture, Natural Resources Conservation Service. 6pp

Kettenring KM, Adams CR (2011) Lessons learned from invasive plant control experiments: a systematic review and meta-analysis. Journal of Applied Ecology 48:970–979

Mopper S, Wiens KC, Goranova GA (2016) Competition, salinity, and clonal growth in native and introduced irises. American Journal of Botany 103:1575–1581

Mulqueen J, Gleeson T (1988) Association of the Yellow Flag Iris (Iris pseudacorus L.) with ground water seepage and its possible use as an indicator plant. Irish Journal of Agricultural Research:106–110

Pathikonda S, Ackleh AS, Hasenstein KH, Mopper S (2009) Invasion, disturbance, and competition: modeling the fate of coastal plant populations. Conservation Biology 23:164–173

Sutherland W (1990) Biological flora of the British Isles. Journal of Ecology 78:833–848

Sutherland W, Walton D (1990) The changes in morphology and demography of Iris pseudacorus L. at different heights on a saltmarsh. Functional Ecology 4:655–659

Tarasoff CS, Streichert K, Gardner W, Heise B, Church J, Pypker TG (2016) Assessing benthic barriers vs. aggressive cutting as effective yellow flag Iris (Iris pseudacorus) control mechanisms. Invasive Plant Science and Management 9:229–234

Weidlich EW, Flórido FG, Sorrini TB, Brancalion PH (2020) Controlling invasive plant species in ecological restoration: a global review. Journal of Applied Ecology 57:1806–1817
Funding
Funding for this study was provided by Gulf Islands National Park Reserve (Parks Canada).
Ethics declarations
Conflicts of Interest
No conflicts of interest exist.
Ethics Approval
No ethics approval was required for this study.
Consent to Participate
No consent for participation was required.
Consent for Publication
No consent for publication was required.
Code Availability
Not Applicable.
Additional information
Publisher's Note
Springer Nature remains neutral with regard to jurisdictional claims in published maps and institutional affiliations.
About this article
Cite this article
Gerwing, T.G., Thomson, H.M., Brouard-John, E.K. et al. Observed Dispersal of Invasive Yellow Flag Iris (Iris pseudacorus) through a Saline Marine Environment and Growth in a Novel Substrate, Shell Hash. Wetlands 41, 1 (2021). https://doi.org/10.1007/s13157-021-01421-w
Received:

Accepted:

Published:
Keywords
Colonization

Dispersal

Estuary

Invasive plant

Salinity

Wetland