Abstract
Combat-related gunshot and blast injuries of the craniomaxillofacial region present a unique and challenging situation for the maxillofacial and reconstructive surgeon. The devastating cosmetic deformities and severe functional debility ensuing as a result of extensive hard and soft tissue disruption caused by these highly complex injuries, can have disastrous consequences, unless managed in a swift and efficient manner, by a multidisciplinary team approach. Large calvarial defects and deformities are frequent sequelae of these injuries and could result from shattering of the cranial vault by the force of an exploding shell, mine or improvised explosive device, or due to penetration of the skull by the projectile, such as a bullet, flying splinters or shrapnel. It could also result from the decompressive craniectomy carried out in these patients as a neurosurgical procedure to deal with the traumatic brain injury sustained. Management of such injuries is significantly different from that of other craniomaxillofacial injuries, owing to the quantum and severity of hard and soft tissue destruction encountered in the former and also the need to deal with aspects such as splinters from the projectile deeply embedded within vital structures such as the delicate brain tissue and meninges. Further, restoration of the lost structural and functional integrity of the cranial vault using the most suitable cranioplasty material, is imperative to provide protection to the vulnerable and vital cranial contents. Correction of the cranial deformity is also essential from an esthetic and psychosocial standpoint, to restore the morale of the patient. The present study elaborates the immediate/primary management as well as the secondary/definitive management of blast and ballistic head injury patients. Comprehensive treatment and rehabilitation of these patients, including reconstruction of extensive calvarial defects and deformities, resulting either directly or indirectly from combat injuries, have been described in detail. This study also aims to analyze, review and reassess the currently accepted management perspectives and treatment protocols of combat-related cranial injuries and proposes a useful algorithm to best manage them.
This is a preview of subscription content, log in to check access.
Access options
Buy single article
Instant access to the full article PDF.
US$ 39.95
Tax calculation will be finalised during checkout.
Subscribe to journal
Immediate online access to all issues from 2019. Subscription will auto renew annually.
US$ 79
Tax calculation will be finalised during checkout.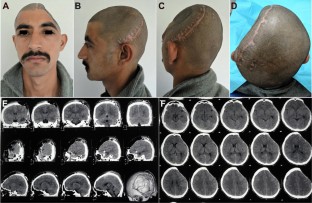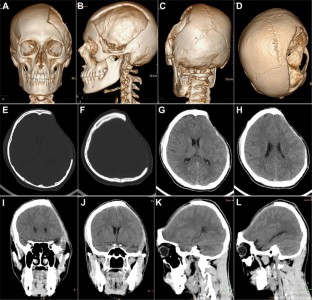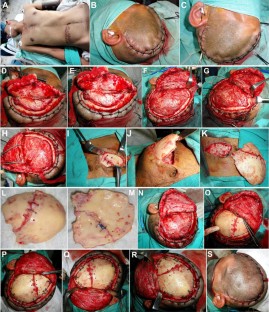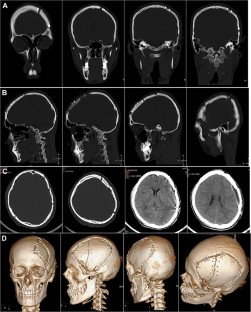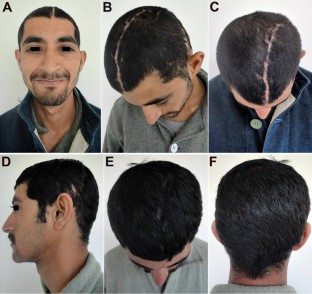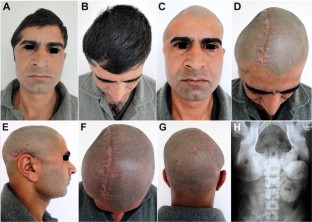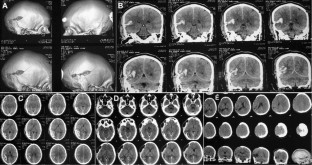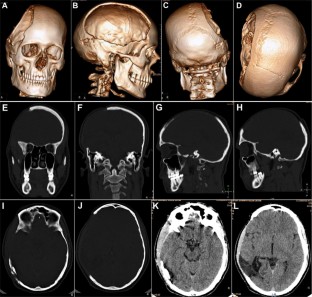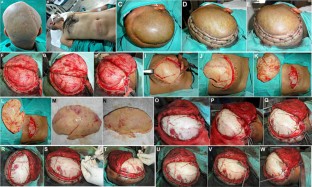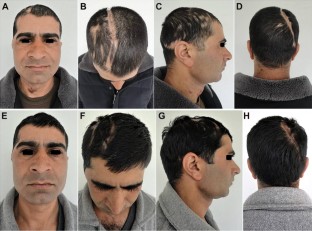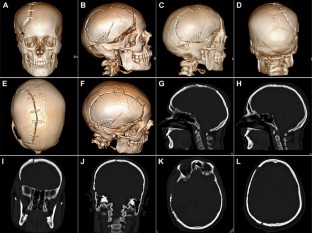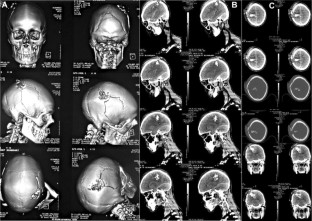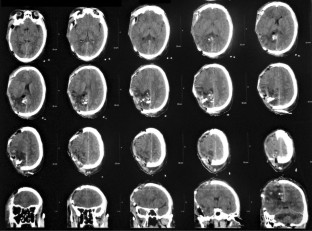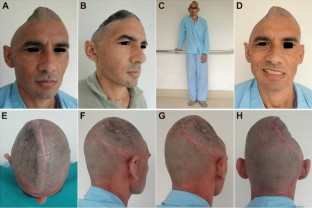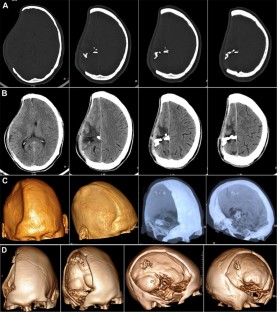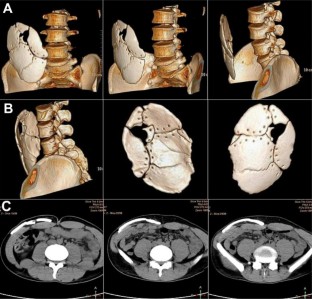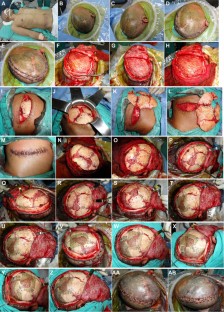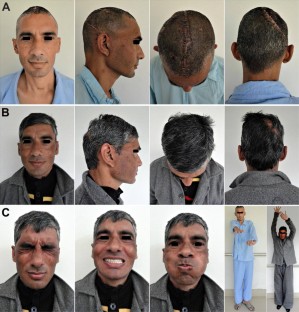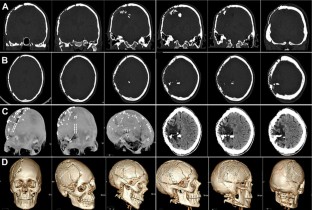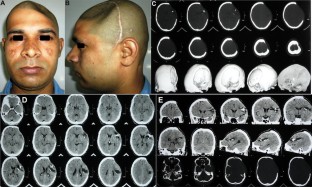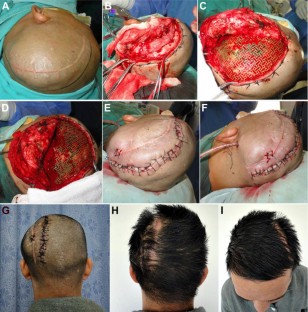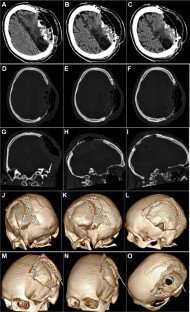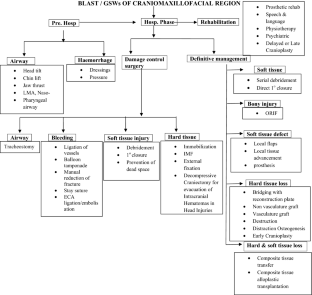 References
1.

Dolin J, Scalea T, Mannor L et al (1992) The management of gunshot wounds to the face. J Trauma 33:508–514

2.

Cole RD, Browne JD, Phipps CD (1994) Gunshot wounds to the mandible and midface: evaluation, treatment, and avoidance of complications. Otolaryngol Head Neck Surg 111:739–745

3.

Powers DB, Delo RI (2013) Characteristics of ballistic and blast injuries. Atlas Oral Maxillofac Surg Clin N Am 21(21):15–24

4.

Motamedi MH (2003) Primary management of maxillofacial hard and soft tissue gunshot and shrapnel injuries. J Oral Maxillofac Surg 61:1390–1398

5.

Kaufman Y, Cole P, Hollier LH (2009) Facial gunshot wounds: trends in management. Craniomaxillofac Trauma Reconstr 2:85–90

6.

Vayvada H, Menderes A (2005) Management of close range, high energy shotgun and rifle wounds to the face. J Craniofac Surg 16:794–804

7.

Anmole O, Osunde O, Akhiwu B (2017) A 14-year review of Craniomaxillofacial Gunshot wounds in a resource-limited setting. Craniomaxillofac Trauma Reconstr 10:130–137

8.

Breeze J, Bryant D (2009) Current concepts in the epidemiology and management of battlefield head, face and neck trauma. J R Army Med Corps 155:274–278

9.

Grahm TW, Williams FC Jr, Harrington T et al (1990) Civilian gunshot wounds to the head: a prospective study. Neurosurgery 27:696–700

10.

Huang AP, Tu YK, Tsai YH, Chen YS, Hong WC, Yang CC, Kuo LT, Su IC, Huang SH, Huang SJ (2008) Decompressive craniectomy as the primary surgical intervention for hemorrhagic contusion. J Neurotrauma 25:1347–1354

11.

Cooper DJ, Rosenfeld JV, Murray L, Arabi YM, Davies AR, D'Urso P et al (2011) Decompressive craniectomy in diffuse traumatic brain injury. N Engl J Med 364:1493–1502

12.

Jiang JY, Xu W, Li WP, Xu WH, Zhang J, Bao YH et al (2005) Efficacy of standard trauma craniectomy for refractory intracranial hypertension with severe traumatic brain injury: a multicenter, prospective, randomized controlled study. J Neurotrauma 22:623–628

13.

Chang V, Hartzfeld P, Langlois M, Mahmood A, Seyfried D (2010) Outcomes of cranial repair after craniectomy. J Neurosurg 112:1120–1124

14.

Dujovny M, Agner C, Aviles A (1999) Syndrome of the trephined: theory and facts. Crit Rev Neurosurg 9:271–278

15.

Joseph V, Reilly P (2009) Syndrome of the trephined. J Neurosurg 111:650–652

16.

Albanese J, Leone M, Alliez JR, Kaya JM, Antonini F, Alliez B et al (2003) Decompressive craniectomy for severe traumatic brain injury: evaluation of the effects at one year. Crit Care Med 31:2535–2538

17.

Honeybul S (2014) Neurological susceptibility to a skull defect. Surg Neurol Int. 4:83–84

18.

Kuo JR, Wang CC, Chio C, Cheng TJ (2004) Neurological improvement after cranioplasty: analysis by transcranial Doppler ultrasonography. J Clin Neurosci 11:486–489

19.

Honeybul S, Janzen C, Kruger K, Ho KM (2013) The impact of cranioplasty on neurological function. Br J Neurosurg 27:636–641

20.

Jeyaraj P (2015) Importance of early cranioplasty in reversing the "Syndrome of the trephine/motor trephine syndrome/sinking skin flap syndrome". J Maxillofac Oral Surg 14:666–673

21.

Isago T, Nozaki M, Kikuchi Y, Honda T, Nakazawa H (2004) Sinking skin flap syndrome: a case of improved cerebral blood flow after cranioplasty. Ann Plast Surg 53:288–292

22.

Segal DH, Oppenheim JS, Murovic JA (1994) Neurological recovery after cranioplasty. Neurosurgery 34:729–731

23.

Winkler PA, Stummer W, Linke R, Krishnan KG, Tatsch K (2000) Influence of cranioplasty on postural blood flow regulation, cerebro-vascular reserve capacity, and cerebral glucose metabolism. J Neurosurg 93:53–61

24.

Kwon SM, Cheong JH, Kim JM, Kim CH (2012) Reperfusion injury after autologous cranioplasty in a patient with sinking skin flap syndrome. J Korean Neurosurg Soc 51:117–119

25.

Schuss P, Vatter H, Marquardt G, Imohl L, Ulrich CT, Seifert V et al (2012) Cranioplasty after Decompressive craniectomy: the effect of timing on postoperative complications. J Neurotrauma 29:1090–1095

26.

Beauchamp KM, Kashuk J, Moore EE, Bolles G, Rabb C, Seinfeld J et al (2010) Cranioplasty after postinjury Decompressive craniectomy: is timing of the essence? J Trauma 69:270–274

27.

Chun HJ, Yi HJ (2011) Efficacy and safety of early cranioplasty, at least within 1 month. J Craniofac Surg 22:203–207

28.

Archavlis E, Carvi Y, Nievas M (2012) The impact of timing of cranioplasty in patients with large cranial defects after decompressive hemicraniectomy. Acta Neurochir (Wien) 154:1055–1062

29.

Chibbaro S, Di Rocco F, Mirone G, Fricia M, Makiese O, Di Emidio P et al (2011) Decompressive craniectomy and early cranioplasty for the management of severe head injury: a prospective multicenter study on 147 patients. World Neurosurg 75:558–562

30.

Thavarajah D, De Lacy P, Hussien A, Sugar A (2012) The minimum time for cranioplasty insertion from craniectomy is six months to reduce risk of infection: a case series of 82 patients. Br J Neurosurg 26:78–80

31.

Kummoona R, Muna AM (2006) Evaluation of immediate phase of managements of missile injuries affecting maxillofacial region in Iraq. J Craniofacial Surg 17:217–223

32.

Thoresby FP, Darlow HM (1967) The mechanisms of primary infection of bullet wounds. Br J Surg 54:359–361

33.

Kummoona R (2008) Posttraumatic missile injuries of the orofacial region. J Craniofac Surg 19:300–305

34.

Clasper JC, Hill PF, Watkins PE (2002) Contamination of ballistic fractures: an in vitro model. Injury 33:157–160

35.

Yetiser S, Kahramanyol M (1998) High-velocity gunshot wounds to the head and neck: a review of wound ballistics. Mil Med 163:346–351

36.

Stuehmer C, Blums KS (2009) Influence of different types of guns, projectiles and propellants on patterns of injury to the viscerocranium. J Oral Maxillofac Surg 67:775–781
Ethics declarations
Conflict of interest
The author of this article has not received any research grant, remuneration, or speaker honorarium from any company or committee whatsoever and neither owns any stock in any company. The author declares that she does not have any conflict of interest.
Human and Animals Rights
All procedures performed on the patients (human participants) involved were in accordance with the ethical standards of the institution and/or national research committee, as well as with the 1964 Helsinki Declaration and its later amendments and comparable ethical standards.
Ethical Approval
This article does not contain any new studies with human participants or animals performed by the author.
Informed Consent
Informed consent was obtained from all the individual participants in this study.
Additional information
Publisher's Note
Springer Nature remains neutral with regard to jurisdictional claims in published maps and institutional affiliations.
About this article
Cite this article
Jeyaraj, P. Cranial Vault Defects and Deformities Resulting from Combat-Related Gunshot, Blast and Splinter Injuries: How Best to Deal with Them. J. Maxillofac. Oral Surg. 19, 184–207 (2020). https://doi.org/10.1007/s12663-019-01258-1
Received:

Accepted:

Published:

Issue Date:
Keywords
Gunshot wound (GSW)

Improvised explosive device (IED) blast

Craniomaxillofacial (CMF) injury

Traumatic brain injury (TBI)

Decompressive craniectomy (DC)

Splinter and shrapnel injury

Cranioplasty

Fronto–temporo–parietal craniectomy

Autologous calvarial bone flap

3-D Dynamic Titanium mesh implant