Abstract
Introduction
Commercial CAD/CAM planning of free osteocutaneous microvascular fibula flap does not support integration of soft tissue structures including perforator vessel anatomy. Therefore, in a clinical trial, a method for such a combined hard- and soft tissue 3D-fibula planning was assessed.
Materials and Methods
In a clinical study on 24 patients needing reconstruction with osteocutaneous fibula graft, skin perforators of the respective leg were detected via Doppler sonography and documented on a measurement device. Each of the perforators' localization was transferred to a CAD/CAM planning software and included in each planning step as well as in the surgical cutting guide. A comparison between sonography and clinical localization, damage to perforator vessels during surgery as well as a subjective evaluation of feasibility and usefulness of the procedure was carried out.
Results
In total, 19 skin paddles were placed orally, 2 extraorally and 3 at both sites at once. Survival rate was 92% (22/24). In addition, 3 skin paddles were lost complete and 2 partially. Anatomical sites of perforator vessels were never < 1 cm from planned positions and not damaged at all (n = 75). Planning was judged useful for skin paddle design and positioning of osteotomies. In accordance, surgical guides were always implemented successfully without the need of changing planned procedures during surgery.
Conclusion
Integration of skin perforators into 3D planning of microvascular fibular graft is feasible and may even decrease involuntary dissection of perforator vessels. Even so, clinical studies for comparison are needed.
This is a preview of subscription content, log in to check access.
Access options
Buy single article
Instant access to the full article PDF.
US$ 39.95
Price includes VAT for USA
Subscribe to journal
Immediate online access to all issues from 2019. Subscription will auto renew annually.
US$ 99
This is the net price. Taxes to be calculated in checkout.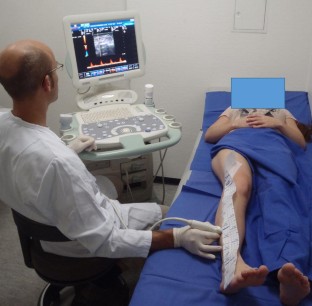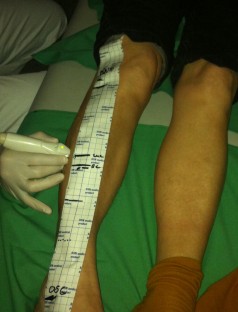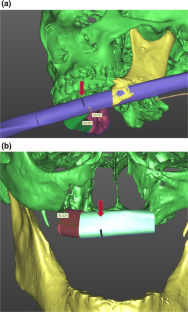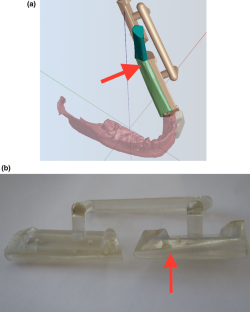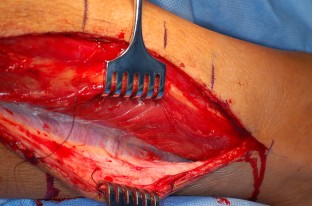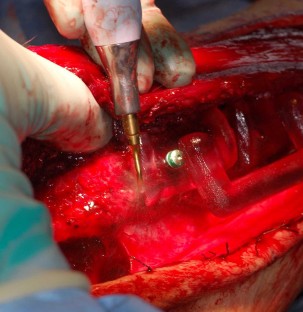 References
1.

Taylor GI, Miller GD, Ham FJ (1975) The free vascularized bone graft. A clinical extension of microvascular techniques. Plast Reconstr Surg 55(5):533–544

2.

Hidalgo DA (1989) Fibula free flap: a new method of mandible reconstruction. Plast Reconstr Surg 84(1):71–79

3.

Hölzle F, Franz EP, von Diepenbroick VH, Wolff KD (2003) Evaluation der Unterschenkelarterien vor mikrochirurgischem Fibulatransfer. Mund Kiefer GesichtsChir 7(4):246–253. https://doi.org/10.1007/s10006-003-0486-8

4.

Kansy K, Mueller AA, Mücke T, Kopp J-B, Koersgen F, Wolff KD et al (2014) Microsurgical reconstruction of the head and neck—current concepts of maxillofacial surgery in Europe. J Cranio Maxillofac Surg 42(8):1610–1613. https://doi.org/10.1016/j.jcms.2014.04.030

5.

Winters HA, de Jongh GJ (1999) Reliability of the proximal skin paddle of the osteocutaneous free fibula flap: a prospective clinical study. Plast Reconstr Surg 103(3):846–849

6.

Iorio ML, Cheerharan M, Olding M (2012) A systematic review and pooled analysis of peroneal artery perforators for fibula osteocutaneous and perforator flaps. Plast Reconstr Surg 130(3):600–607. https://doi.org/10.1097/PRS.0b013e31825dbff3

7.

Wolff KD, Bauer F, Wylie J, Stimmer H, Hölzle F, Kesting M (2012) Peroneal perforator flap for intraoral reconstruction. Br J Oral Maxillofac Surg 50(1):25–29. https://doi.org/10.1016/j.bjoms.2010.11.018

8.

Futran ND, Stack JBC, Zaccardi MJ (1998) Preoperative color flow Doppler imaging for fibula free tissue transfers. Ann Vasc Surg 12(5):445–450. https://doi.org/10.1007/s100169900182

9.

Rodby KA, Turin S, Jacobs RJ, Cruz JF, Hassid VJ, Kolokythas A et al (2014) Advances in oncologic head and neck reconstruction: systematic review and future considerations of virtual surgical planning and computer aided design/computer aided modeling. J Plast Reconstr Aesthet Surg 67(9):1171–1185. https://doi.org/10.1016/j.bjps.2014.04.038

10.

Rohner D, Guijarro-Martínez R, Bucher P, Hammer B (2013) Importance of patient-specific intraoperative guides in complex maxillofacial reconstruction. J Cranio Maxillofac Surg 41(5):382–390. https://doi.org/10.1016/j.jcms.2012.10.021

11.

Alassaf MH, Li W, Joshi AS, Hahn JK (2014) Computer-based planning system for mandibular reconstruction. Stud Health Technol Inform 196:6–10

12.

General Assembly of the World Medical A (2014) World Medical Association Declaration of Helsinki: ethical principles for medical research involving human subjects. J Am Coll Dent 81(3):14–18

13.

Holzle F, Kesting MR, Holzle G, Watola A, Loeffelbein DJ, Ervens J et al (2007) Clinical outcome and patient satisfaction after mandibular reconstruction with free fibula flaps. Int J Oral Maxillofac Surg 36(9):802–806. https://doi.org/10.1016/j.ijom.2007.04.013

14.

Ribuffo D, Atzeni M, Saba L, Guerra M, Mallarini G, Proto E et al (2010) Clinical study of peroneal artery perforators with computed tomographic angiography: implications for fibular flap harvest. Surg Radiol Anat 32(4):329–334. https://doi.org/10.1007/s00276-009-0559-y

15.

Saba L, Atzeni M, Rozen WM, Alonso-Burgos A, Bura R, Piga M et al (2013) Non-invasive vascular imaging in perforator flap surgery. Acta Radiol 54(1):89–98. https://doi.org/10.1258/ar.2012.120245
Acknowledgements
This research did not receive any specific grant from funding agencies in the public, commercial or not-for-profit sectors. People shown gave written consent in publication of their photographs. We would like to thank Ms. Tina Rodemer for volunteering for the pictures.
Ethics declarations
Conflict of interest
The authors state that there is no conflict of interest.
Additional information
Publisher's Note
Springer Nature remains neutral with regard to jurisdictional claims in published maps and institutional affiliations.
About this article
Cite this article
Goetze, E., Kämmerer, P.W., Al-Nawas, B. et al. Integration of Perforator Vessels in CAD/CAM Free Fibula Graft Planning: A Clinical Feasibility Study. J. Maxillofac. Oral Surg. 19, 61–66 (2020). https://doi.org/10.1007/s12663-019-01215-y
Received:

Accepted:

Published:

Issue Date:
Keywords
Head and neck cancer

Reconstruction

Osteocutaneous microvascular flap

Perforator anatomy

CAD/CAM

Computer aided