Abstract
The Artificial Intelligence (AI) middle office, Blockchain (BC) technology, and Building Information Modeling (BIM) technology are applied to manage construction projects, thereby solving the trust problems during construction project management and optimizing the management model of construction project quality. The construction project of a university in Guangdong Province, China, is adopted as a case to discusses the disputes between the stakeholders of the construction projects in terms of contract and construction claims, as well as exploring the material price forecast, cost, and schedule, thereby verifying the effectiveness of the method proposed during the project management. The results indicate that AI middle office can provide evidence support for stakeholders. Especially during the claim, AI middle office can define the accountability and analyze data when forecasting prices, thereby providing stakeholders with data support. If the BC technology is utilized to input, process, and export relevant program files and price data, the accuracy and safety of the data will be guaranteed. When the progress and cost indicators are analyzed, the results of using this technology are more accurate than the original results, which saves the cost. Therefore, applying AI technology, BC technology, and BIM technology to manage construction projects is of great significance for improving the efficiency and quality of project management.
Access options
Buy single article
Instant access to the full article PDF.
US$ 39.95
Tax calculation will be finalised during checkout.
Subscribe to journal
Immediate online access to all issues from 2019. Subscription will auto renew annually.
US$ 79
Tax calculation will be finalised during checkout.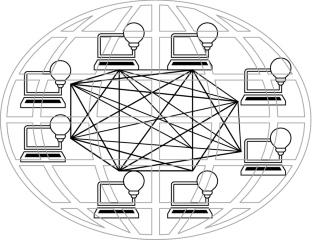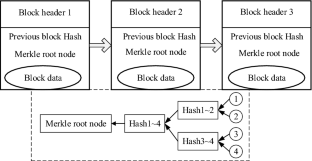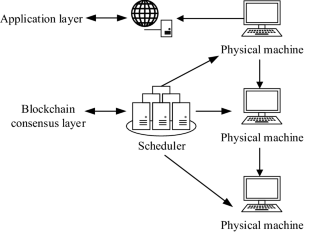 References
Bilal M, Oyedele LO, Qadir J et al (2016) Big data in the construction industry: a review of present status, opportunities, and future trends. Adv Eng Inform 30(3):500–521

Cebe M, Erdin E, Akkaya K et al (2018) Block4forensic: an integrated lightweight blockchain framework for forensics applications of connected vehicles. IEEE Commun Mag 56(10):50–57

Choi TM, Chan HK, Yue X (2016) Recent development in big data analytics for business operations and risk management. IEEE Trans Cybern 47(1):81–92

Dinh TTA, Liu R, Zhang M et al (2018) Untangling blockchain: a data processing view of blockchain systems. IEEE Trans Knowl Data Eng 30(7):1366–1385

Du M, Wang K, Chen Y et al (2018) Big data privacy preserving in multi-access edge computing for heterogeneous Internet of Things. IEEE Commun Mag 56(8):62–67

Esposito C, De Santis A, Tortora G, Chang H, Choo KKR (2018) Blockchain: A panacea for healthcare cloud-based data security and privacy?. IEEE Cloud Comput 5(1):31–37

Feng B, Sun K, Chen M, Gao T (2020) The impact of core technological capabilities of high-tech industry on sustainable competitive advantage. Sustainability 12:2980

Goswami S, Chakraborty S, Ghosh S et al (2018) A review on application of data mining techniques to combat natural disasters. Ain Shams Eng J 9(3):365–378

Governatori G, Idelberger F, Milosevic Z et al (2018) On legal contracts, imperative and declarative smart contracts, and blockchain systems. Artif Intell Law 26(4):377–409

Hazen BT, Skipper JB, Boone CA et al (2018) Back in business: operations research in support of big data analytics for operations and supply chain management. Ann Oper Res 270(1–2):201–211

Jamil F, Hang L, Kim KH et al (2019) A novel medical blockchain model for drug supply chain integrity management in a smart hospital. Electronics 8(5):505

Khot S, Ghildiyal P, Dubey P et al (2017) Big data mining approach to e-governance: mining census data for enhanced citizen centric policy making. Int J Eng Comput Sci 6(12):22312–22314

Kumar G, Saha R, Rai MK et al (2019) Proof-of-work consensus approach in blockchain technology for cloud and fog computing using maximization-factorization statistics. IEEE Internet Things J 6(4):6835–6842

Lao L, Li Z, Hou S et al (2020) A survey of IoT applications in blockchain systems: architecture, consensus, and traffic modeling. ACM Comput Surv 53(1):1–32

Liang G, Weller SR, Luo F et al (2018) Distributed blockchain-based data protection framework for modern power systems against cyber attacks. IEEE Trans Smart Grid 10(3):3162–3173

Li M, Weng J, Yang A et al (2018) Crowdbc: a blockchain-based decentralized framework for crowdsourcing. IEEE Trans Parallel Distrib Syst 30(6):1251–1266

Li L, Chi T, Hao T et al (2018b) Customer demand analysis of the electronic commerce supply chain using Big Data. Ann Oper Res 268(1–2):113–128

Majumdar J, Naraseeyappa S, Ankalaki S (2017) Analysis of agriculture data using data mining techniques: application of big data. J Big Data 4(1):20

Manogaran G, Lopez D (2017) A survey of big data architectures and machine learning algorithms in healthcare. Int J Biomed Eng Technol 25(2–4):182–211

Massaro A, Vitti V, Lisco P et al (2019) A business intelligence platform Implemented in a big data system embedding data mining: a case of study. Int J Data Min Knowl Manag Process 9(1):1–20

Mengelkamp E, Notheisen B, Beer C, Dauer D, Weinhardt C (2018) A blockchain-based smart grid: towards sustainable local energy markets. Comput Sci Res Dev 33(1):207–214

Patel V (2019) A framework for secure and decentralized sharing of medical imaging data via blockchain consensus. Health Inform J 25(4):1398–1411

Pop C, Cioara T, Antal M et al (2018) Blockchain based decentralized management of demand response programs in smart energy grids. Sensors 18(1):162

Singh S, Yassine A (2018) Big data mining of energy time series for behavioral analytics and energy consumption forecasting. Energies 11(2):452

Su Y, Han L, Wang J, Wang H (2019) Quantum-behaved RS-PSO-LSSVM method for quality prediction in parts production processes. Concurr Comput Pract Exp 9:e5522. https://doi.org/10.1002/cpe.5522

Wang YS, Hsu HC (2019) Data mining for big data analysis to three-high diseases on silver-haired patients in health management. Int J Multidiscip Res Stud 2(11):1–12
Additional information
Publisher's Note
Springer Nature remains neutral with regard to jurisdictional claims in published maps and institutional affiliations.
About this article
Cite this article
Li, W., Duan, P. & Su, J. The effectiveness of project management construction with data mining and blockchain consensus. J Ambient Intell Human Comput (2021). https://doi.org/10.1007/s12652-020-02668-7
Received:

Accepted:

Published:
Keywords
Blockchain technology

Consensus mechanism

Project management

Artificial intelligence