Abstract
Power quality is associated with the ability of utilities to provide electrical power without interruption. One of the major concerns in the electrical industry today is the issue of power quality over major loads. This work presents a Cascaded H-Bridge Multi-Level Inverter (CHBMLI) based unified power quality conditioner (UPQC) for the compensation of voltage sag/swell in the source side and current harmonics in the load side due to the non-linear loads. A predictive control based algorithm called as predictive phase dispersion modulation (PPDM) is used in the proposed system for the control of series and shunt active power filter of the UPQC. The shunt and series active power filter is connected back to back with a common DC link capacitor. The objectives of the proposed algorithm is to maintain a constant DC link voltage and to control the switching pulses of the CHBMLI according to the variations of the current in the load side and also the voltage unbalances in the source side. The performance of the UPQC is significantly improved with the proposed CHBMLI based UPQC than the conventional Voltage Source Inverters (VSI) based UPQC. The algorithm used in this work reduces the computational burden than the conventional model predictive controllers. The proposed CHBMLI based UPQC with PPDM technique is validated through simulation studies using MATLAB and a hardware prototype also realized and the results are investigated.
This is a preview of subscription content, log in to check access.
Access options
Buy single article
Instant access to the full article PDF.
US$ 39.95
Price includes VAT for USA
Subscribe to journal
Immediate online access to all issues from 2019. Subscription will auto renew annually.
US$ 99
This is the net price. Taxes to be calculated in checkout.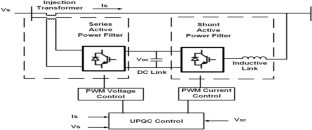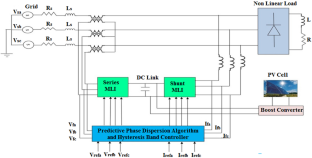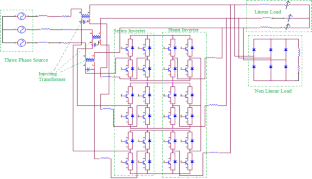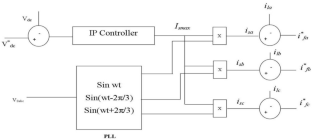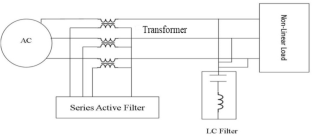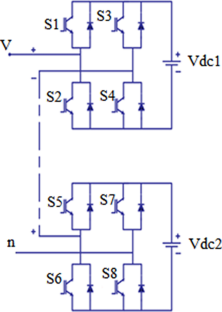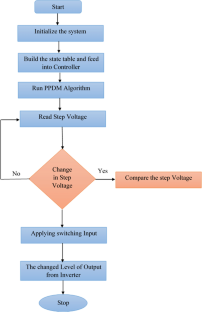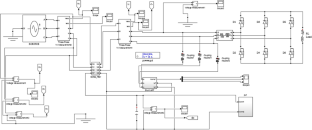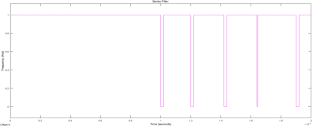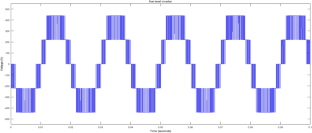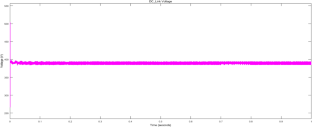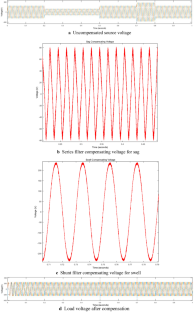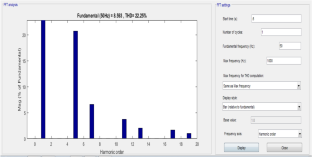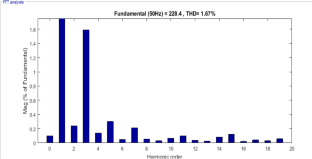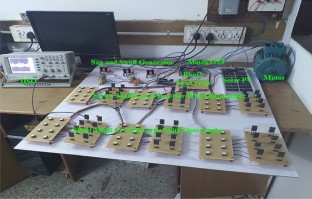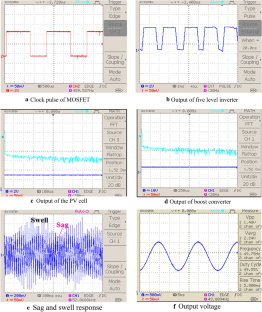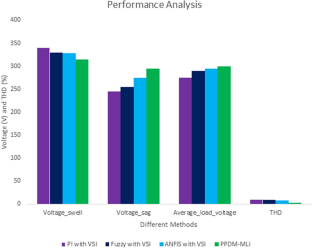 References
Abbasi M, Abbasi E, Mohammadi-Ivatloo B (2020) Single and multi-objective optimal power flow using a new differential-based harmony search algorithm. J Ambient Intell Human Comput. https://doi.org/10.1007/s12652-020-02089-6

Bouzelata Y, Kurt E, Chenni R, Altın N (2015) Design and simulation of unified power quality conditioner fed by solar energy. Int J Hydrogen Energy 40:15267–15277

Devassy S, Singh B (2018) Design and performance analysis of three-phase solar PV integrated UPQC. IEEE Trans Ind Appl 54(1):73–81

Dhawale PG, Kumar SVS, Gowda D (2018) Power quality improvement of distributed generation system incorporated with UPQC using MATLAB/Simulink. Int J Sci Res Rev 7:60–67

Gaddala K, Raju PS (2020) Optimal UPQC location in power distribution network via merging genetic and dragonfly algorithm. Evol Intel. https://doi.org/10.1007/s12065-020-00364-1

Gajanayake CJ, Vilathgamuwa D, Loh PC, Teodorescu R, Blaabjerg F (2009) Z-source-inverter-based flexible distributed generation system solution for grid power quality improvement. IEEE Trans Energy Convers 24:695–704. https://doi.org/10.1109/TEC.2009.2025318

Hossain E, Tur R, Padmanaban MS, Ay S, Khan I (2018) Analysis and mitigation of power quality issues in distributed generation systems using custom power devices. IEEE Access. https://doi.org/10.1109/ACCESS.2018.2814981

Imarazene K, Chekireb H, Berkouk EM (2016) Selective harmonics elimination PWM with self-balancing DC-link in a photovoltaic 7-level inverter. Turk J Electr Eng Comput Sci 24:3999–4014. https://doi.org/10.3906/elk-1411-181

Kabir MA, Mahbub U (2011) Synchronous Detection and Digital Control of Shunt Active Power Filter in Power Quality Improvement. In: IEEE power and energy conference at Illinois, pp 1–5. https://doi.org/10.1109/PECI.2011.5740499.

Khalid S, Dwivedi B (2011) Power quality issues, problems, standards and their effects in industry with corrective means. Int J Adv Eng Technol 1:1–11

Kumarasabapathy N, Manoharan PS (2015) MATLAB simulation of UPQC for power quality mitigation using an ant colony based fuzzy control technique. Sci World J. https://doi.org/10.1155/2015/304165

Mazumder S, Ghosh A, Zare F (2013) Voltage quality improvement in distribution networks containing DERs using UPQC. In: IEEE power and energy society general meeting, pp 1–5. https://doi.org/10.1109/PESMG.2013.6672317

Memon M, Mekhilef S, Mubin M, Aamir M (2018) Selective harmonic elimination in inverters using bio-inspired intelligent algorithms for renewable energy conversion applications: a review. Renew Sustain Energy Rev 82:2235–2253. https://doi.org/10.1016/j.rser.2017.08.068

Mohanraj M, Prakash R (2019) A unified power quality conditioner for power quality improvement in distributed generation network using adaptive distributed power balanced control (ADPBC) with machine learning data progressing. Int J Wavelets Multiresolut Inf Process. https://doi.org/10.1142/S0219691319410212

Patjoshi RK, Mahapatra K (2017) High-Performance unified power quality conditioner using non-linear sliding mode control and new switching dynamics control strategy. IET Power Electron 10(8):863–874

Prasad M, Akella AK (2018) Voltage and current quality improvement by solar photovoltaic fed ZSI-DVR. Proc Comput Sci 125:434–441

Rajkumar R, Ragupathy US (2020) An ANN-based harmonic mitigation and power injection technique for solar-fed distributed generation system. Soft Comput. https://doi.org/10.1007/s00500-020-04907-7

Rao KR, Srikanth KS (2014) Improvement of power quality using fuzzy logic controller in grid-connected photovoltaic cell using UPQC. Int J Power Electron Drive Syst 5(1):101–111

Samal S, Hota PK (2017) Power quality improvement by solar photovoltaic/ fuel cell integrated system using unified power quality conditioner. Int J Renew Energy Res 7(4):2074–2085

Sarker K, Chatterjee D, Goswami S (2020) A modified PV-wind-PEMFCS-based hybrid UPQC system with combined DVR/STATCOM operation by harmonic compensation. Int J Model Simul. https://doi.org/10.1080/02286203.2020.1727134

Sundarabalan CK, Puttagunta Y, Vignesh V (2019) Fuel Cell integrated unified power quality conditioner for voltage and current reparation in four-wire distribution grid. IET Smart Grid 2(1):60–68

Thangaraj K, Gopalasamy S (2016) Power quality analysis and enhancement of grid connected solar energy system. Circ Syst 7:1954–1961

Trinh QN, Lee HH (2014) Improvement of unified power quality conditioner performance with enhanced resonant control strategy. IEEE Gener Transm Distrib 8(12):2114–2123

Vijayakumar M, Vijayan S (2014) Design and implementation of PV-based three-phase four-wire series hybrid active power filter for power quality improvement. Sadhana 39:859–877. https://doi.org/10.1007/s12046-014-0253-6

Yang D, Ma Z, Gao X, Ma Z, Cui E (2019) Control strategy of integrated photovoltaic-UPQC system for DC-bus voltage stability and voltage sag compensation. Energies 12:4009

Zarbil M, Saeidi M, Vahedi A, Moghaddam H (2019) Continuous control set model predictive control (CCS-MPC) of a three-phase rectifier. Zanco J Pure Appl Sci 31:342–350. https://doi.org/10.21271/ZJPAS.31.s3.48
Additional information
Publisher's Note
Springer Nature remains neutral with regard to jurisdictional claims in published maps and institutional affiliations.
About this article
Cite this article
Vinothkumar, V., Kanimozhi, R. Power flow control and power quality analysis in power distribution system using UPQC based cascaded multi-level inverter with predictive phase dispersion modulation method. J Ambient Intell Human Comput (2020). https://doi.org/10.1007/s12652-020-02253-y
Received:

Accepted:

Published:
Keywords
Multi-level inverter

Sag

Swell

UPQC

Predictive phase dispersion modulation