Abstract
In medical field, PCOS is an endocrine based disorder which affects women with reproductive age. The symptoms associated with PCOS have been mainly encountered for the women with the age range of 25–35 years. The image representation based on the pixel has turns to be more essential for improving the performance of the computer system. Estimating the size, feature selection and classification, object recognition are certain critical crisis where image processing can be implemented. Initially, the noise associated with the image will be eliminated using effectual adaptive histogram equalization, features related to PCOS are considered and features are extracted. After noise removal, features have to be selected from those images before providing the images to classifier. To carry out this process, an approach termed as Furious flies has been proposed here. So as to address the drawbacks of conventional Firefly algorithm, this work proposes an effectual and a novel approach known as furious flies for feature identification which considers three diverse stages known as attraction based ROI selection, selection for follicle identification and follicle identification. Finally, classification can be performed using Naive Bayesian classifier and artificial neural networks. However, using this we can determine the positivity and negativity of the PCOS in earlier stage based on the measurement. Accuracy of the proposed model is 98.63%, precision and specificity is 100%, F-measure is 68.76%, Recall is 55% respectively. The outcomes of this technique are efficient in contrast to prevailing methods. The simulation was carried out using MATLAB environment.
This is a preview of subscription content, log in to check access.
Access options
Buy single article
Instant access to the full article PDF.
US$ 39.95
Price includes VAT for USA
Subscribe to journal
Immediate online access to all issues from 2019. Subscription will auto renew annually.
US$ 99
This is the net price. Taxes to be calculated in checkout.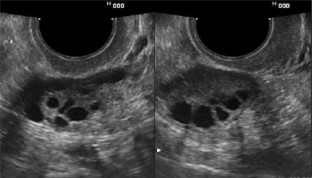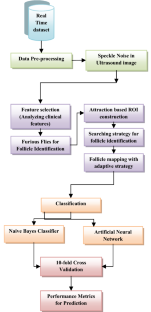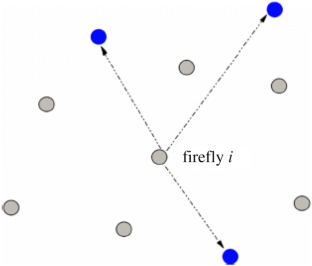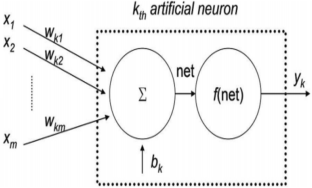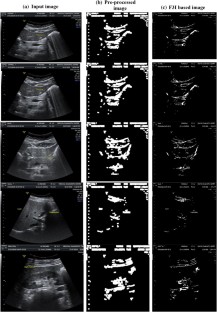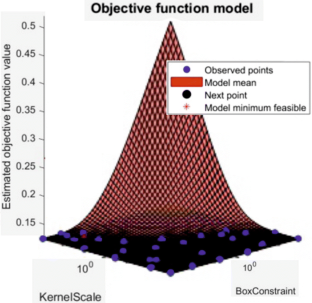 References
Allahbadia GN, Merchant R (2011) Polycystic ovary syndrome and impact on health. Middle East Fertil Soc J 16(16):19–37. https://doi.org/10.1016/j.mefs.2010.10.002

Aziz M, Sidelmann JJ, Faber J, Wissing ML, Naver KV, Mikkelsen AL (2015) Polycystic ovary syndrome: cardiovascular risk factors according to specific phenotypes. Acta Obstet Gynecol Scand 94(10):1082–1089

Barber TM, Wass JA, McCarthy MI, Franks S (2007) Metabolic characteristics of women with polycystic ovaries and oligo-amenorrhoea but normal androgen levels: implications for the management of polycystic ovary syndrome. Clin Endocrinol (Oxf) 66(4):513–517. https://doi.org/10.1111/j.1365-2265.2007.02764.x

Blagojevic IP, Eror T, Pelivanovic J, Jelic S, Kotur-Stevuljevic J, Ignjatovic S (2017) Women with polycystic ovary syndrome and risk of cardiovascular disease. J Med Biochem 36(1):259–269. https://doi.org/10.1515/jomb-2017-0020

Broer SL, Broekmans FJM, Laven JSE, Fauser BCJM (2014) Anti-Mullerian hormone:ovarian reserve testing and its potential clinical implications. Human Reprod Update. https://doi.org/10.1093/humupd/dmu020

Brown J, Farquhar C (2016) Clomiphene and other antioestrogens for ovulation induction in polycystic ovarian syndrome. Cochrane Database Syst Rev 12(12):1–112. https://doi.org/10.1002/14651858.cd002249.pub5

Choi H, Jeong J (2017) Despeckling images using a preprocessing filter and discrete wavelet transform-based noise reduction techniques. IEEE Sens J 18(8):1–10. https://doi.org/10.1109/JSEN.2018.2794550

Christiansen SC, Eilertsen TB, Vanky E, Carlsen SM (2016) Does AMH reflect follicle number similarly in women with and without PCOS? PLoS ONE 11(1):1–12. https://doi.org/10.1371/journal.pone.0146739

Farrell-Turner KA (2015) Women's health providers: don't forget about polycystic ovary syndrome. Am Psychol 70(1):49–50. https://doi.org/10.1037/a0038610

Faubion SS, Kuhle CL, Shuster LT, Rocca WA (2015) Long-term health consequences of premature or early menopause and considerations for management. Climacteric 18(4):483–491. https://doi.org/10.3109/13697137.2015.1020484

Greenwood EA, Pasch LA, Shinkai K, Cedars MI, Huddleston HG (2015) Putative role for insulin resistance in depression risk in polycystic ovary syndrome. Fertil Steril 104(3):707–714

Hu S, Yu Q, Wang Y, Wang M, Xia W, Zhu C (2018) Letrozole versus clomiphene citrate in polycystic ovary syndrome: a meta-analysis of randomized controlled trials. Arch Gynecol Obstet 1(5):1081–1088. https://doi.org/10.1007/s00404-018-4688-6

Hudecova M, Holte J, Olovsson M, Sundström Poromaa I (2009) Long-term follow-up of patients with polycystic ovary syndrome: reproductive outcome and ovarian reserve. Hum Reprod 24(5):1176–1183. https://doi.org/10.1093/humrep/den482

De Kat AC, Van Der Schouw YT, Eijkemans MJC, Herber-Gast GC, Visser JA, Verschuren WMM, Broekmans FJM (2016) Back to the basics of ovarian aging: a population-based study on longitudinal anti-Müllerian hormone decline. BMC Med 14(151):1–9. https://doi.org/10.1186/s12916-016-0699-y

Li L, Yang D, Chen X, Chen Y, Feng S, Wang L (2007) Clinical and metabolic features of polycystic ovary syndrome. Int J Gynecol Obstet 97(2):129–134. https://doi.org/10.1016/j.ijgo.2007.01.005

Moran LJ, March WA, Whitrow MJ, Giles LC, Davies MJ, Moore VM (2015) Sleep disturbances in a community-based sample of women with polycystic ovary syndrome. Hum Reprod 30(2):466–472. https://doi.org/10.1093/humrep/deu318

Mozumdar A, Agrawal PK (2015) Prevalence, trends, and determinants of menopause in India: NFHS 1992–93 to NFHS 2005–06. Am J Human Biol 27(3):421–425. https://doi.org/10.1002/ajhb.22648

Muthu B, Sivaparthipan CB, Manogaran G et al (2020) IOT based wearable sensor for diseases prediction and symptom analysis in healthcare sector. Peer to Peer Netw Appl. https://doi.org/10.1007/s12083-019-00823-2

Nasiri AF, Ramezani TF, Simbar M, Montazeri A, Mohammadpour RA (2014) The experience of women affected by polycystic ovary syndrome: a qualitative study from Iran. Int J Endocrinol Metab 12(2):13612. https://doi.org/10.5812/ijem.13612

Palomba S, Santagni S, Falbo A, Battista G (2015) Complications and challenges associated with polycystic ovary syndrome: current perspectives. Int J Women's Health 7:745–763. https://doi.org/10.2147/IJWH.S70314

Purnama B, Wisesti UN (2015) A classification of polycystic ovary syndrome based on follicle detection of ultrasound images. In: 3rd International Conference on Information and Communication Technology (ICoICT). https://doi.org/10.1109/ICoICT.2015.7231458

Rees DA, Jenkins-Jones S, Morgan CL (2016) Contemporary reproductive outcomes for patients with polycystic ovary syndrome: a retrospective observational study. J Clin Endocrinol Metab 101(4):1664–1672. https://doi.org/10.1210/jc.2015-2682

Rouzi M, Ardawi M (2009) Serum calcitropic hormones in Saudi Women with polycystic ovary syndrome: a prospective study. Fertil Steril 92(3):106–107. https://doi.org/10.1016/j.fertnstert.2009.07.1081

Sivaparthipan CB, Muthu BA, Manogaran G, Maram B, Sundarasekar R, Krishnamoorthy S, Hsu CH, Chandran K (2019) Innovative and efficient method of robotics for helping the Parkinson's disease patient using IoT in big data analytics. Trans Emerg Telecommun Technol. https://doi.org/10.1002/ett.3838

Sze SWS, Cheung HP, Ng TB, Zhang ZJ, Wong KL, Wong HK, Hu YM, Yow CMN, Tong Y (2011) Effects of Erxian decoction, a Chinese medicinal formulation, on serum lipid profile in a rat model of menopause. Chin Med 6(14):1–10. https://doi.org/10.1186/1749-8546-6-40

Tan M, Li Z, Qiu Y, McMeekin SD, Thai TC, Ding K, Moore KN, Liu H, Zheng B (2015) A new approach to evaluate drug treatment response of ovarian cancer patients based on deformable image registration. IEEE Trans Med Imaging 35(1):316–325. https://doi.org/10.1109/TMI.2015.2473823

Wang F, Wang S, Zhang Z, Lin Q, Liu Y, Xiao Y, Xiao K, Wang Z (2017) Defective insulin signaling and the protective effects of dimethyldiguanide during follicular development in the ovaries of polycystic ovary syndrome. Mol Med Rep 16(6):8164–8170. https://doi.org/10.3892/mmr.2017.7678
Additional information
Publisher's Note
Springer Nature remains neutral with regard to jurisdictional claims in published maps and institutional affiliations.
About this article
Cite this article
Maheswari, K., Baranidharan, T., Karthik, S. et al. Modelling of F3I based feature selection approach for PCOS classification and prediction. J Ambient Intell Human Comput (2020). https://doi.org/10.1007/s12652-020-02199-1
Received:

Accepted:

Published:
Keywords
PCOS

Endocrine disorder

ANN

Naive bayes

Follicles