Abstract
Recently, many researchers have paid attention to wireless sensor networks (WSNs) due to their ability to encourage the innovation of the IT industry. Although WSN provides dynamically scalable solutions with various smart applications, the growing need to maximize the area coverage with decreasing the percentage of deployed sensor nodes is still required. Random deployment is preferable for large areas that require a maximal number of nodes but result in coverage holes. As a result, mobile nodes are used to reduce coverage holes and maximize area coverage. The main objective of this study is to present an Improved Dynamic Deployment Technique based-on Genetic Algorithm (IDDT-GA) to maximize the area coverage with the lowest number of nodes as well as minimizing overlapping area between neighboring nodes. A two-point crossover novel is introduced to demonstrate the notation of variable-length encoding. Simulation results reveal that the superiority of the proposed IDDT-GA compared with other state-of-the-art techniques. IDDT-GA has better coverage rates with 9.69% and a minimum overlapping ratio with 35.43% compared to deployment based on Harmony Search (HS). Also, IDDT-GA has minimized the network cost by 13% and 7.44% than Immune Algorithm (IA) and Whale Optimization Algorithm (WOA) respectively. Besides, it confirms its stability with 83.04% compared to maximizing coverage with WOA.
Access options
Buy single article
Instant access to the full article PDF.
US$ 39.95
Tax calculation will be finalised during checkout.
Subscribe to journal
Immediate online access to all issues from 2019. Subscription will auto renew annually.
US$ 79
Tax calculation will be finalised during checkout.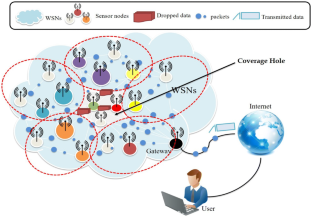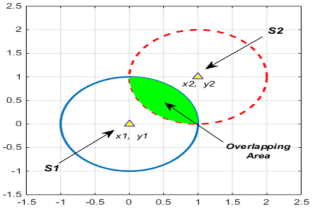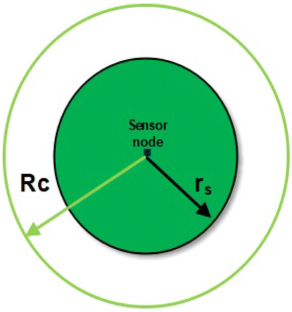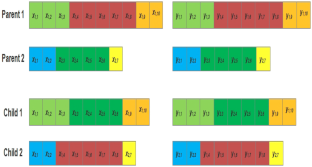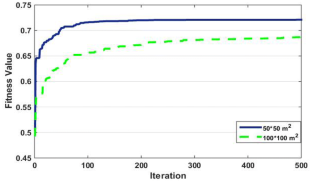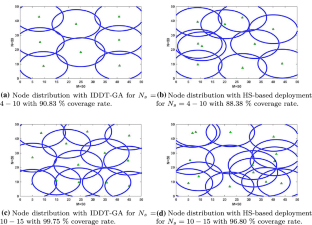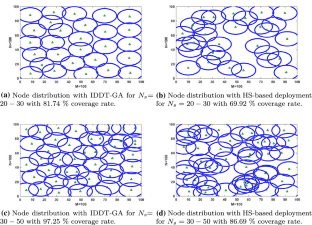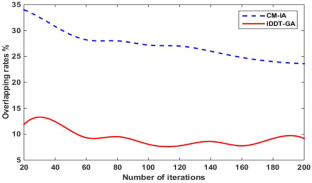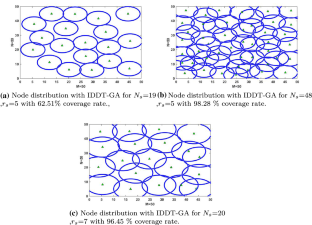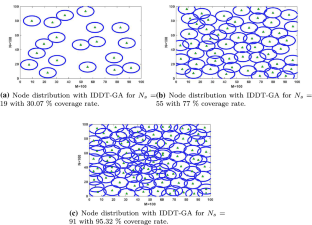 Additional information
Publisher's Note
Springer Nature remains neutral with regard to jurisdictional claims in published maps and institutional affiliations.
About this article
Cite this article
ZainEldin, H., Badawy, M., Elhosseini, M. et al. An improved dynamic deployment technique based-on genetic algorithm (IDDT-GA) for maximizing coverage in wireless sensor networks. J Ambient Intell Human Comput 11, 4177–4194 (2020). https://doi.org/10.1007/s12652-020-01698-5
Received:

Accepted:

Published:

Issue Date:
Keywords
Coverage

Deployment techniques

Genetic algorithm (GA)

Whale optimization algorithm (WOA)

Wireless sensor network (WSN)

Quality of service (QoS)