Abstract
To efficiently utilize bone by-products at the industrial level and alleviate the shortage of protein resources, it is important to improve enzymolytic efficiency by developing economical, effective, and eco-friendly pretreatment methods, and to explore the main factor influencing the efficiency of protein extraction and recovery. A comparative analysis was made on the effect of the pretreatments of lipase, high temperature and pressure, and the combination of both. All pretreatments significantly improved the enzymolytic efficiency, while the lipase pretreatment showed the best overall performance. The degree of hydrolysis after three pretreatments was 12.58%, 9.82%, and 11.79%, respectively. Mechanism analysis indicated that the main factor influencing enzymolytic efficiency was lipid content based on the analysis of the physicochemical properties of bones. The enzymolytic efficiency could reach the maximum at 14.15% by decreasing the lipid content to an optimal level of about 5% and changing the surface elemental content of C, N, and O. These results suggest that the pretreatment that efficiently reduced lipid content was an economical and efficient strategy for improving enzymolytic efficiency of bones.
Graphic Abstract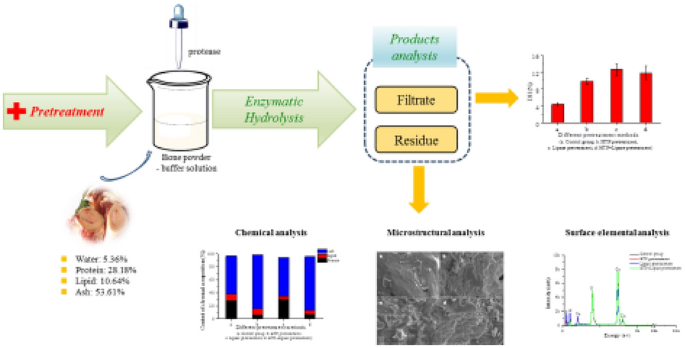 Access options
Buy single article
Instant access to the full article PDF.
US$ 39.95
Tax calculation will be finalised during checkout.
Subscribe to journal
Immediate online access to all issues from 2019. Subscription will auto renew annually.
US$ 79
Tax calculation will be finalised during checkout.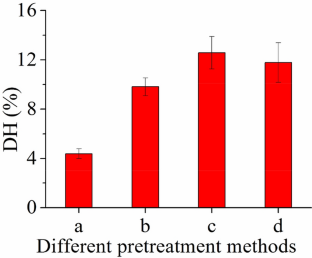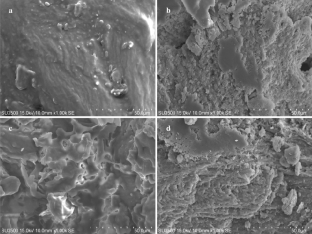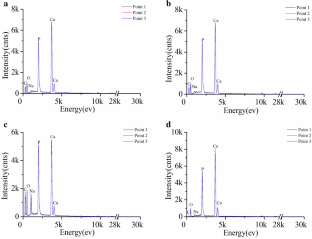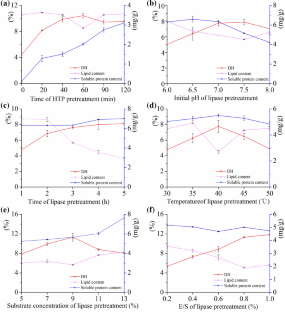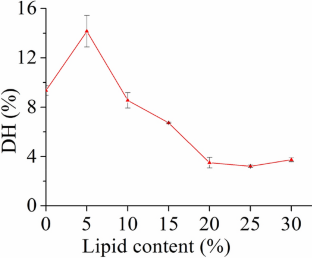 Acknowledgements
This work was supported by the China Agriculture Research System (Grant CARS-36); National Key R&D Program of China (Grant 2016YFE0112800); and the Program for Changjiang Scholars and Innovative Research Team in University of Ministry of Education of China (Grant IRT-17R105).
Ethics declarations
Conflict of interest
There is no conflict of interest from authors.
Additional information
Publisher's Note
Springer Nature remains neutral with regard to jurisdictional claims in published maps and institutional affiliations.
About this article
Cite this article
Yao, Y., Yuan, X., Wang, M. et al. Efficient Pretreatment of Waste Protein Recovery from Bovine Bones and Its Underlying Mechanisms. Waste Biomass Valor (2021). https://doi.org/10.1007/s12649-021-01372-7
Received:

Accepted:

Published:
Keywords
Bone waste proteins

Enzymolytic efficiency

Efficient pretreatment

Factor influencing

Lipid content

Surface structure of bones