Abstract
In this article, we present modal characteristics of single-mode polarization maintaining off centered circular core fiber in the mid infrared region. We investigate the properties such as modal birefringence, effective index and bending loss for this class of optical fiber by using FEM, a numerically efficient technique at a wavelength of 1.55 µm. The computed value of modal birefringence suggests that the two modes are widely separated to maintain the polarization state. The computed value of effective index explains that the mode remains tightly bound to the core at \( e\, = 20 \) µm, and bending loss is found to be very small for a fiber having bending radius lying in microbending region at different eccentricity. This class of fiber is cheap, practical and promising as well.
Access options
Buy single article
Instant access to the full article PDF.
US$ 39.95
Tax calculation will be finalised during checkout.
Subscribe to journal
Immediate online access to all issues from 2019. Subscription will auto renew annually.
US$ 79
Tax calculation will be finalised during checkout.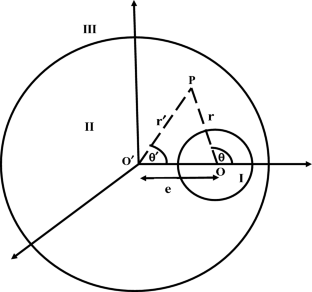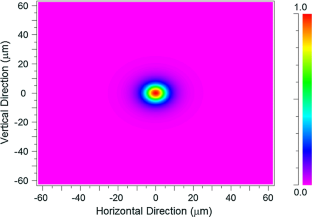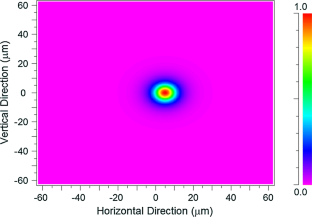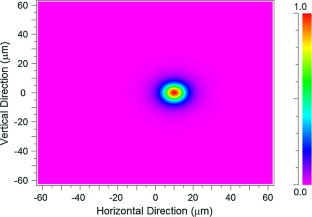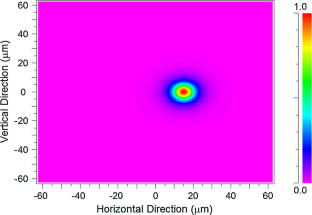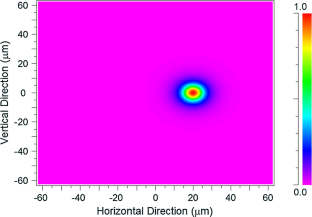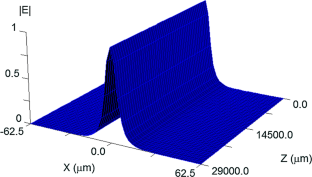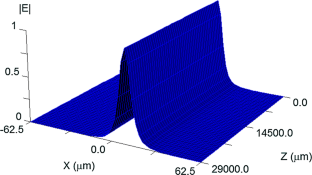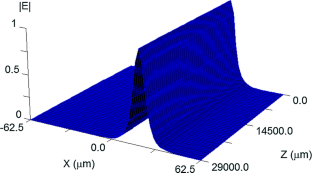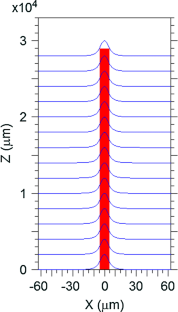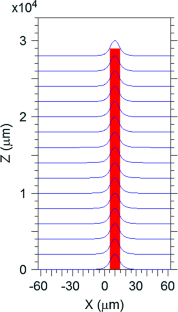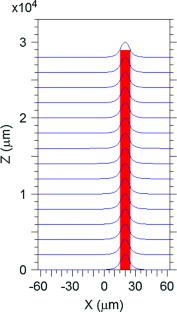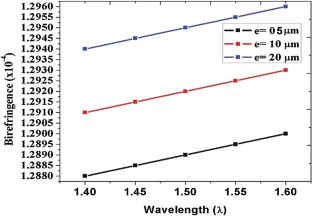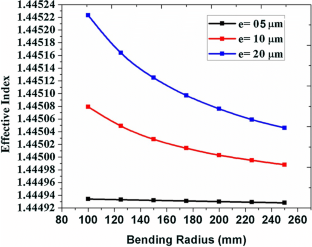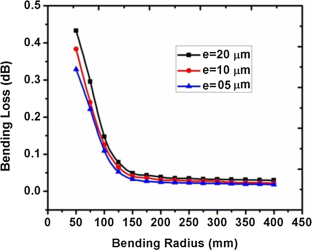 References
[1]

A Alphones and G Sanyal J. Lightwave Technol. 5 598 (1987)

[2]

A Alphones Opt. Commun. 60 197 (1986)

[3]

N Massa Fundamentals of Photonics (Module 1.8) (Spie Press Book) (2008)

[4]

S Hota Phys.org 1 (2018)

[5]

G Keiser Optical Fiber Communication (McGraw-Hill) (1983)

[6]

N Singh, D Varshney, A Kapoor and S K Dey Opt.-Int. J. Light Electron Opt. 124 6967 (2013)

[7]

V I Krivenkov Dokl. Phys. 47 9 (2002)

[8]

R B Dyott Elliptical Fiber Waveguides (Artech House) (1995)

[9]

R B Dyott, J R Cozens and D G Morris Electron. Lett. 15 380 (1979)

[10]

A Méndez and T F Morse Specialty Optical Fibers Handbook (Academic Press) (2011)

[11]

V Ramaswamy, R H Stolen, M D Divino and W Pleibel Appl. Opt. 18 4080 (1979)

[12]

W Eickhoff Opt. Lett. 7 629 (1982)

[13]

T Hosaka et al Electron. Lett. 17 530 (1981)

[14]

N Shibata, C Tanaka, Y Ishida and Y Negishi J. Lightwave Technol. 1 541 (1983)

[15]

R Ulrich, S C Rashleigh and W Eickhoff Opt. Lett. 5 273 (1980)

[16]

N Imoto, A Kawana, S Machida and H Tsuchiya IEEE J. Quantum Electron. 16 1052 (1980)

[17]

T R Woliński Acta Phys. Pol. A 9 749 (1999)

[18]

J Liu and L Yuan JOSA A 31 475 (2014)

[19]

J Liu, H Deng and L Yuan Advanced Sensor Systems and Applications V Int. Soc. Opt. Photonics 8561 85611R (2012)

[20]

H A Muse East Eur. J. Adv. Technol. 2 4 (2015)

[21]

Y F Chau, C Y Liu and H H Yeh Prog. Electromagn. Res. B 22 39 (2010)

[22]

S B Libori et al Proc. Opt. Fiber Commun. Exibit TuM2-1 (2001)

[23]

S K Biswas et al Photonics 5 1 (2018)

[24]

M R Hasan, M S Anwer and M I Hasan Opt. Eng. 55 056107–1 (2016)

[25]

A K Mishra, M Kumar, D Kumar and O N Singh J. Mod. Opt. 60 2666 (2013)

[26]

J A Roumetiotis, A B M Siddique Hossain, J G Fikioris Radio Sci. 15 923 (1980)

[27]

G N Watson A Treatise on Theory of Bessel Functions (London: Cambridge University) (1958)

[28]

M A Abdelrahman and O Moaaz Indian J. Phys. 5 1 (2019)

[29]

G Canat, R Spittel, S Jetschke, L Lombard and P Bourdon Opt. Express 18 4644 (2010)

[30]

R T Schermer and J H Cole IEEE J. Quantum Electron. 43 899 (2007)

[31]

L Faustini and G Martini J. Lightwave Technol. 15 671 (1997)

[32]

C Guan, F Tian, Q Dai, and L Yuan Opt. Express 19 20069 (2011)

[33]

J Dacles-Mariani and G Rodrigue J. Opt. Soc. Am. B 23 1743 (2006).

[34]

A A Amanu Adv. Appl. Sci. 1 (2016)

[35]

A Zendehnam, M Mirzaei, A Farashiani and L H Farahani Pramana-J. Phys. 74 591 (2010)
Additional information
Publisher's Note
Springer Nature remains neutral with regard to jurisdictional claims in published maps and institutional affiliations.
About this article
Cite this article
Gupta, G.P., Sil, N., Dey, S.K. et al. Modal propagation characteristics of mono-mode polarization maintaining optical fiber with off centered core. Indian J Phys 95, 133–139 (2021). https://doi.org/10.1007/s12648-020-01682-x
Received:

Accepted:

Published:

Issue Date:
Keywords
Optical fiber

Polarization

Birefringence

Bend radius

Effective index
PACS Nos.
42.81.− i

42.81.Gs

42.25.Lc