This is a preview of subscription content, log in to check access.
Access options
Buy single article
Instant access to the full article PDF.
US$ 39.95
Price includes VAT for USA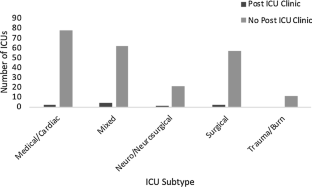 References
1.

Needham DM, Davidson J, Cohen H, et al. Improving long-term outcomes after discharge from intensive care unit: report from a stakeholders' conference. Crit Care Med 2012; 40: 502-9.

2.

Elliott D, Davidson JE, Harvey MA, et al. Exploring the scope of post-intensive care syndrome therapy and care: engagement of non-critical care providers and survivors in a second stakeholders meeting. Crit Care Med 2014; 42: 2518-26.

3.

Griffiths JA, Barber VS, Cuthbertson BH, Young JD. A national survey of intensive care follow-up clinics. Anaesthesia 2006; 61: 950-5.

4.

Fowler RA, Abdelmalik P, Wood G, et al. Critical care capacity in Canada: results of a national cross-sectional study. Crit Care 2015; . https://doi.org/10.1186/s13054-015-0852-6.

5.

Hirshberg EL, Wilson EL, Stanfield V, et al. Impact of critical illness on resource utilization: a comparison of use in the year before and after ICU admission. Crit Care Med 2019; 47: 1497-504.
Disclaimer
The views expressed in this article are not an official position of the associated institutions.
Disclosures
John Gordon Boyd receives as stipend from the Trillium Gift of Life Foundation for his role as Regional Medical Lead. He receives salary support from the Southeastern Ontario Academic Medical Association New Clinician Scientist Program.
Funding statement
None.
Editorial responsibility
This submission was handled by Dr. Sangeeta Mehta, Associate Editor, Canadian Journal of Anesthesia.
Additional information
Publisher's Note
Springer Nature remains neutral with regard to jurisdictional claims in published maps and institutional affiliations.
Electronic supplementary material
Below is the link to the electronic supplementary material.
About this article
Cite this article
Stapleton, K., Jefkins, M., Grant, C. et al. Post-intensive care unit clinics in Canada: a national survey. Can J Anesth/J Can Anesth (2020). https://doi.org/10.1007/s12630-020-01741-1
Received:

Revised:

Accepted:

Published: