Abstract
Aspergillus flavus infection is a major issue for safe food storage. In this study, we constructed an efficient prokaryotic expression system for puroindoline B (PINB) protein to detect its antifungal activity. The Puroindoline b gene was cloned into pET-28a (+) vector and expressed in Escherichia coli. Treatment with fusion PINB revealed that it inhibits mycelial growth of A. flavus, a common grain mold. Moreover, fusion PINB-treated A. flavus mycelium withered and exhibited a sunken spore head. As fusion PINB concentration increased, electrical conductivity in mycelium also increased, indicative of cell membrane damage. Furthermore, intracellular malate dehydrogenase and succinate dehydrogenase activity decreased, revealing a disruption in the tricarboxylic acid cycle. Moreover, the dampened activity of the ion pump Na+K+-ATPase negatively affected the intracellular regulation of both ions. Catalase and superoxide dismutase activity decreased, thus reducing antioxidant capacity, a result confirmed with an increase in malondialdehyde content. Changes to the GSH/GSSG ratio indicated a shift to an intracellular oxidative state. At the same time, laser scanning confocal microscopy assay showed the accumulation of reactive oxygen species and nuclear damage. Therefore, the PINB fusion protein may have the potential to control A. flavus in grain storage and food preservation.
This is a preview of subscription content, log in to check access.
Access options
Buy single article
Instant access to the full article PDF.
US$ 39.95
Price includes VAT for USA
Subscribe to journal
Immediate online access to all issues from 2019. Subscription will auto renew annually.
US$ 99
This is the net price. Taxes to be calculated in checkout.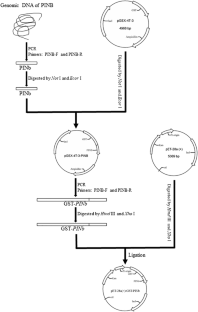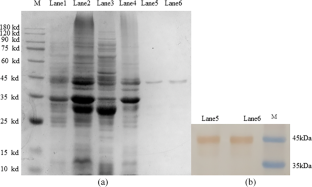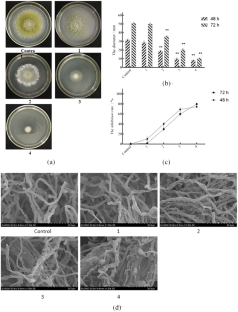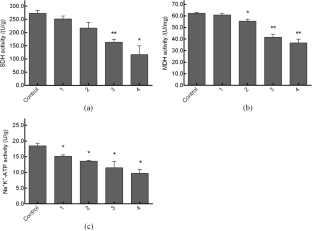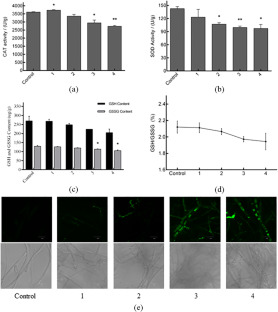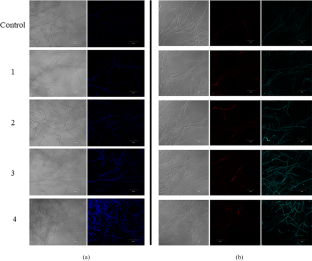 Funding
This study was supported by the National Science Foundation of China (grand numbers 31871852, 31501575) and Natural Science Foundation of Henan Province (grand number 162300410047).
Ethics declarations
Conflict of Interest
The authors declare that there is no conflict of interest.
Additional information
Publisher's Note
Springer Nature remains neutral with regard to jurisdictional claims in published maps and institutional affiliations.
About this article
Cite this article
Tian, P., Lv, Y., Lv, A. et al. Antifungal Effects of Fusion Puroindoline B on the Surface and Intracellular Environment of Aspergillus flavus. Probiotics & Antimicro. Prot. (2020). https://doi.org/10.1007/s12602-020-09667-2
Keywords
Aspergillus flavus

Puroindoline B

Energy metabolism

Oxidative stress

The nuclear damage