Abstract
Both aging and diet play an important role in influencing the gut ecosystem. Using premature senescent rats induced by d-galactose and fed with high-fat diet, this study aims to investigate the effects of different potential probiotic strains on the dynamic changes of fecal microbiome and metabolites. In this study, male Sprague–Dawley rats were fed with high-fat diet and injected with d-galactose for 12 weeks to induce aging. The effect of Lactobacillus plantarum DR7, L. fermentum DR9, and L. reuteri 8513d administration on the fecal microbiota profile, short-chain fatty acids, and water-soluble compounds were analyzed. It was found that the administration of the selected strains altered the gut microbiota diversity and composition, even at the phylum level. The fecal short-chain fatty acid content was also higher in groups that were administered with the potential probiotic strains. Analysis of the fecal water-soluble metabolites revealed that administration of L. plantarum DR7 and L. reuteri 8513d led to higher fecal content of compounds related to amino acid metabolism such as tryptophan, leucine, tyrosine, cysteine, methionine, valine, and lysine; while administration of L. fermentum DR9 led to higher prevalence of compounds related to carbohydrate metabolism such as erythritol, xylitol, and arabitol. In conclusion, it was observed that different strains of lactobacilli can cause difference alteration in the gut microbiota and the metabolites, suggesting the urgency to explore the specific metabolic impact of specific strains on the host.
This is a preview of subscription content, log in to check access.
Access options
Buy single article
Instant access to the full article PDF.
US$ 39.95
Price includes VAT for USA
Subscribe to journal
Immediate online access to all issues from 2019. Subscription will auto renew annually.
US$ 99
This is the net price. Taxes to be calculated in checkout.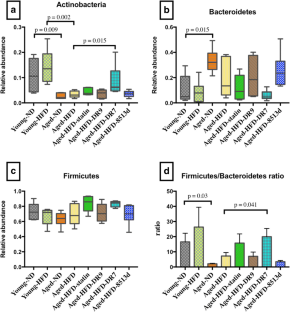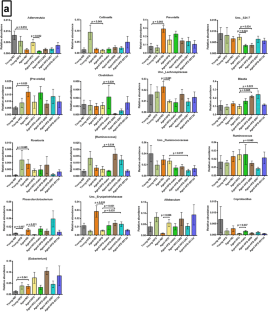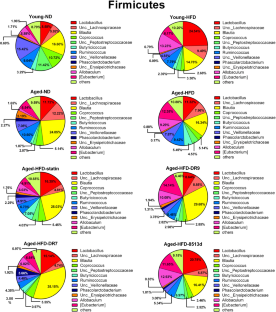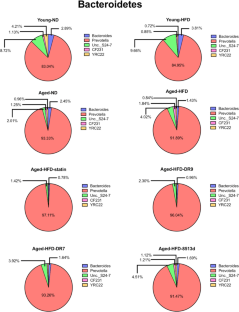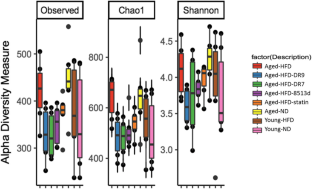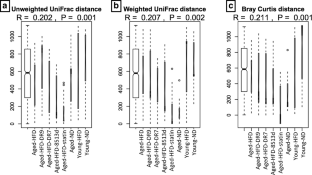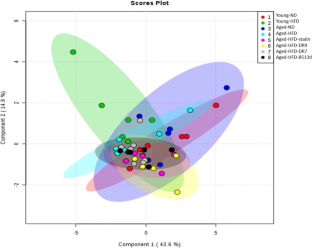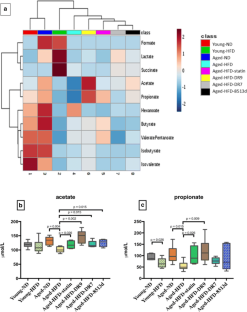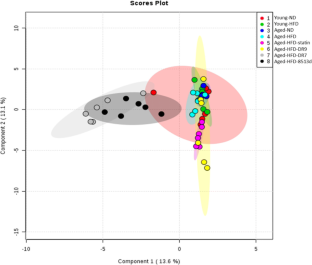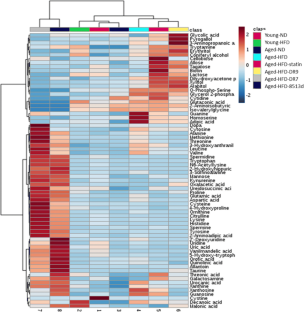 Funding
This work was supported by the URICAS grant (1001/PTEKIND/870030) provided by Universiti Sains Malaysia, MyBrain15-MyPhD from Ministry of Higher Education (MOHE), and funding by Clinical Nutrition Intl (M) Sdn. Bhd.
Ethics declarations
All animal experiments were approved by the USM Animal Care and Use Committee (USM/Animal Ethics Approval/2016/(724)) and were carried out under GLP condition and facility (Animal Research and Service Centre, USM Advanced Medical and Dental Institute) according to the National Institutes of Health (NIH) Public Health Service Policy.
Conflict of Interest
The authors declare that they have no conflict of interest.
Additional information
Publisher's Note
Springer Nature remains neutral with regard to jurisdictional claims in published maps and institutional affiliations.
About this article
Cite this article
Lew, L., Hor, Y., Jaafar, M. et al. Effects of Potential Probiotic Strains on the Fecal Microbiota and Metabolites of d-Galactose-Induced Aging Rats Fed with High-Fat Diet. Probiotics & Antimicro. Prot. 12, 545–562 (2020). https://doi.org/10.1007/s12602-019-09545-6
Keywords
Microbiota profile

Fecal metabolites

Aging

High-fat-diet

Lactobacillus

Probiotic