Abstract
In general, private supplementary tutoring is considered an effective means of improving academic achievement by parents. However, previous studies have produced partial or inconclusive results regarding its effectiveness. Thus, the present study conducted a comprehensive analysis based on a specially designed longitudinal survey of private supplementary mathematics tutoring among middle school students in China. The hierarchical linear analysis did not show a considerably significant positive effect of regular private tutoring, even when such tutoring continued throughout the summer vacation and school semester. The data also allowed a deeper inquiry into the role of the quality, quantity, and applicability of private tutoring. In addition, the heterogeneous effect of private supplementary tutoring across students with different mathematics achievement levels was explored, with possible explanations including the different learning styles of students from different groups, the ceiling effect of the testing tool, and the different learning needs of different groups of students. These results suggest that parents should carefully select private tutoring for their children, and that the government should provide more comprehensive professional guidelines to regulate the industry.
Access options
Buy single article
Instant access to the full article PDF.
US$ 39.95
Tax calculation will be finalised during checkout.
Subscribe to journal
Immediate online access to all issues from 2019. Subscription will auto renew annually.
US$ 79
Tax calculation will be finalised during checkout.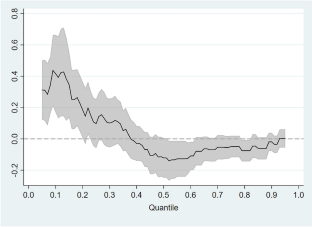 Notes
1.

Given the concerns about endogeneity and instrumental variables analysis, an instrumental analysis was conducted that used two rubrics for the survey items: "My classmates or friends participate in PT, so I choose to participate in PT"; and "Few classmates or friends participate in PT, so I choose not to participate in PT." The results (not reported here, but available upon request) showed that the findings of the instrumental variable method were roughly the same as those of the hierarchical linear model.
References
Baker, D. P., Akiba, M., Letendre, G. K., & Wiseman, A. W. (2001). Worldwide shadow education: Outside-school learning, institutional quality of schooling, and cross–national mathematics achievement. Educational Evaluation and Policy Analysis, 23(1), 1–17.

Bray, M. (2009). Confronting the shadow education system: What government policies for what private tutoring?. Paris: UNESCO International Institute for Educational Planning.

Bray, M. (2014). The impact of shadow education on student academic achievement: Why the research is inconclusive and what can be done about it. Asia Pacific Education Review, 15(3), 381–389.

Bray, M., Kobakhidze, M. N., & Suter, L. E. (2020). The challenges of measuring outside–school–time educational activities: Experiences and lessons from the Programme for International Student Assessment (PISA). Comparative Education Review. https://doi.org/10.1086/706776.

Bray, M., & Lykins, C. (2012). Shadow education: Private supplementary tutoring and its implications for policy makers in Asia. Pok Fu Lam: Asian Development Bank Comparative Education Research Centre (CERC), Faculty of Education, The University of Hong Kong.

Byun, S. Y. (2014). Shadow education and academic success in South Korea. In H. Park & K. Kim (Eds.), Korean education in changing economic and demographic contexts (pp. 39–58). Dordrecht: Springer.

Byun, S. Y., Chung, H. J., & Baker, D. P. (2018). Global patterns of the use of shadow education: Student, family, and national influences. In H. Park & G. Kao (Eds.), Research in the sociology of education (Vol. 20, pp. 71–105). Bingley: Emerald Publishing Limited.

Campbell, R. J., Kyriakides, L., Muijs, R. D., & Robinson, W. (2003). Differential teacher effectiveness: Towards a model for research and teacher appraisal. Oxford Review of Education, 29(3), 347–362.

Carroll, J. B. (1963). A model of school learning. Teacher College Record, 64, 723–733.

Chappell, S., Nunnery, J., Pribesh, S., & Hager, J. (2011). A meta-analysis of supplemental educational services (SES) provider effects on student achievement. Journal of Education for Students Placed at Risk, 16(1), 1–23.

Chen, X., & Li, Y. (2010). Instructional coherence in Chinese mathematics classroom—A case study of lessons on fraction division. International Journal of Science and Mathematics Education, 8(4), 711–735.

Chi, M. T. H., Siler, S. A., & Jeong, H. (2004). Can tutors monitor students' understanding accurately? Cognition & Instruction, 22(3), 363–387.

Choi, Y., & Park, H. (2016). Shadow education and educational inequality in South Korea: Examining effect heterogeneity of shadow education on middle school seniors' achievement test scores. Research in Social Stratification and Mobility, 44, 22–32.

Chu, H. C., Chen, J. M., & Tsai, C. L. (2017). Effects of an online formative peer-tutoring approach on students' learning behaviors, performance and cognitive load in mathematics. Interactive Learning Environments, 25(2), 203–219.

Cohen, J. (1988). Statistical power analysis for the behavioural sciences. Hillsdale, NJ: Laurence Erlbaum Associates.

Cole, R. (2016). Estimating the impact of private tutoring on academic performance: Primary students in Sri Lanka. Education Economics, 25(2), 142–157.

Dempster, A. P., Laird, N. M., & Rubin, D. B. (1977). Maximum likelihood from incomplete data via the EM algorithm. Journal of the Royal Statistical Society: Series B (Methodological), 39(1), 1–22.

Dunkin, M., & Biddle, B. (1974). The study of teaching. New York: Holt, Rhinehart & Winston.

Fernandez, C., Yoshida, M., & Stigle, J. (1992). Learning mathematics from classroom instruction: On relating lessons to pupils' interpretations. The Journal of the Learning Sciences, 2, 333–365.

Firpo, S., Fortin, N. M., & Lemieux, T. (2009). Unconditional quantile regressions. Econometrica, 77(3), 953–973.

Fredricks, J. A. (2012). Extracurricular participation and academic outcomes: Testing the over–scheduling hypothesis. Journal of Youth and Adolescence, 41(3), 295–306.

Guill, K., Ludtke, O., & Koller, O. (2019). Assessing the instructional quality of private tutoring and its effects on student outcomes: Analyses from the German National Educational Panel Study. British Journal of Educational Psychology. https://doi.org/10.1111/bjep.12281.

Herppich, S., Wittwer, J., Nückles, M., & Renkl, A. (2013). Does it make a difference? Investigating the assessment accuracy of teacher tutors and student tutors. The Journal of Experimental Education, 81(2), 242–260.

Hu, Y., Fan, W., & Ding, W. (2015). Does shadow education aggravate inequality of educational outcomes? An empirical study on PISA2012 Shanghai data. Peking University Education Review, 13(3), 29–46,188.

Koenker, R., & Bassett, G., Jr. (1978). Regression quantiles. Econometrica: Journal of the Econometric Society, 46(1), 33–50.

Kuan, P. Y. (2011). Effects of cram schooling on mathematics performance: Evidence from junior high students in Taiwan. Comparative Education Review, 55(3), 342–368.

Lee, J. Y. (2013). Private Tutoring and Its Impact on Students' Academic Achievement, Formal Schooling and Educational Inequality in Korea. (Unpublished doctoral dissertation). Columbia University, New York, USA.

Leech, N. L., Barrett, K. C., & Morgan, G. A. (2014). IBM SPSS for intermediate statistics: Use and interpretation. Abingdon: Routledge.

Leung, F. K. S. (2001). In search of an East Asian identity in mathematics education. Educational Studies in Mathematics, 47(1), 35–51.

Liang, Y. (2014). Teachers' perceptions on the potential impact of shadow education. Renmin University of China Education Journal, 4, 89–99.

Liu, J. (2012). Does cram schooling matter? Who goes to cram schools? Evidence from Taiwan. International Journal of Educational Development, 32(1), 46–52.

Meyer, E., & Van Klaveren, C. (2013). The effectiveness of extended day programs: Evidence from a randomized field experiment in the Netherlands. Economics of Education Review, 36, 1–11.

Mullis, I. V. S., Martin, M. O., Gonzalez, E. J., & Chrostowski, S. J. (2004). Findings from IEA's trends in international mathematics and science study at the fourth and eighth grades. Chestnut Hill: TIMSS & PIRLS International Study Center, Boston College. Mullis, I. V. S.

National Center of Education Quality. (2018). National report on Chinese Compulsory Education. http://www.moe.gov.cn/jyb_xwfb/gzdt_gzdt/s5987/201807/t20180724_343663.html.

Ömeroğulları, M., Guill, K., & Köller, O. (2020). Effectiveness of private tutoring during secondary schooling in Germany: Do the duration of private tutoring and tutor qualification affect school achievement? Learning and Instruction, 66, 101306.

Park, H., Buchmann, C., Choi, J., & Merry, J. J. (2016). Learning beyond the school walls: Trends and implications. Annual Review of Sociology, 42(1), 231–252.

Smyth, E. (2009). Buying your way into college? Private tuition and the transition to higher education in Ireland. Oxford Review of Education, 35(1), 1–22.

Stein, K. M., Grover, W. B., & Henningsen, M. (1996). Building student capacity for mathematical thinking and reasoning: An analysis of mathematical tasks used in reform classrooms. American Educational Research Journal Summer, 33(2), 455–488.

Todd, P. E., & Wolpin, K. I. (2003). On the specification and estimation of the production function for cognitive achievement. The Economic Journal, 113, 3–33.

Wang, L., & Cao, Y. (2014). Literature review of mathematics teacher effect on student achievement. Journal of Mathematics Education, 23(3), 48–52.

Wang, L., & Guo, K. (2017). Shadow education of mathematics in China. In Y. Cao & F. K. S. Leung (Eds.), The 21st century mathematics education in China (pp. 93–103). New York: Springer.

Wang, J., & Lin, E. (2005). Comparative studies on U.S. and Chinese mathematics learning and the implications for standards–based mathematics teaching reform. Educational Researcher, 34(5), 3–13.

Wang, L., Cao, Y., & Guo, K. (2018). A research on mathematics teachers' effect on students' achievement. Teacher Education Research, 30(1), 87–94.

Wang, L., Gong, X., & Pei, C. (2019). Shadow education research with mathematics education: Its value and future research area. Journal of Mathematics Education, 28(1), 79–82.

Yackel, E., & Cobb, P. (1996). Sociomathematical norms, argumentation, and autonomy in mathematics. Journal for Research in Mathematics Education, 27(4), 390–408.

Yung, K. W. (2020). Comparing the effectiveness of cram school tutors and schoolteachers: A critical analysis of students' perceptions. International Journal of Educational Development, 72, 102141.

Zeng, X., & Zhou, H. (2012). A descriptive analysis on after–school tutoring in Beijing: Its costs and benefits. Journal of Educational Studies, 8(6), 103–109.

Zhang, Y. (2011). The determinants of National College Entrance Exam performance in [People's Republic of] China—With an analysis of private tutoring. (Unpublished doctoral dissertation). Columbia University, New York, USA.

Zhang, Y. (2013). Does private tutoring improve students' national college entrance exam performance? A case study from Jinan, China. Economics of Education Review, 32, 1–28.

Zhang, Y., & Liu, J. (2016). The effectiveness of private tutoring in China with a focus on class–size. International Journal of Educational Development, 46, 35–42.

Zhang, Y., Ma, X., & Wang, L. (2020). The determinants of private tutoring participation for mathematics in China: Focusing on the role of student metacognition. Frontiers in Psychology. https://doi.org/10.3389/fpsyg.2020.00603.

Zhao, G. (2015). Can money "buy" schooling achievement? Evidence from 19 Chinese cities. China Economic Review, 35, 83–104.

Zheng, X., Wang, C., Shen, Z., & Fang, X. (2020). Associations of private tutoring with Chinese students' academic achievement, emotional well–being, and parent–child relationship. Children and Youth Services Review. https://doi.org/10.1016/j.childyouth.2020.104934.
Funding
This research was funded by Beijing Philosophy and Social Sciences Grant (18JYC025).
Additional information
Publisher's Note
Springer Nature remains neutral with regard to jurisdictional claims in published maps and institutional affiliations.
Appendix A
Appendix A
See Table 7.
About this article
Cite this article
Zhang, Y., Dang, Y., He, Y. et al. Is private supplementary tutoring effective? A longitudinally detailed analysis of private tutoring quality in China. Asia Pacific Educ. Rev. (2021). https://doi.org/10.1007/s12564-021-09671-3
Received:

Revised:

Accepted:

Published:
Keywords
Private supplementary tutoring

Mathematics achievement

Heterogeneous effect

Instructional quality

China