Abstract
In recent years, functional study of Neolithic pottery found in the Yellow River valley has shown that globular jars of the pre-Yangshao period (ca. 7000–5000 cal. BC) and jiandiping amphorae of the middle and late Yangshao period (ca. 4000–2900 cal. BC) were alcohol fermentation vessels. However, there is a time gap of 1000 years (ca. 5000–4000 cal. BC) between these two sets of vessels, namely the Early Yangshao period when amphorae first appeared. In order to further our understanding of alcohol production in Neolithic China, we employed scientific methods to examine microfossil remains in the residues adhering to the interior walls of eleven among the earliest amphorae from the Banpo and Jiangzhai sites in Shaanxi province. Multiple lines of evidence—taken from starch granules, phytoliths, molds, yeast cells, and rod-shaped calcite crystals found in the residues—indicate that these amphorae were used for brewing alcoholic beverages. The ingredients mainly include broomcorn millet, together with other cereals (foxtail millet, rice and Triticeae), wild peas and tubers (snake gourd roots and foxnut). Two brewing methods have been detected: use of sprouted grain and use of qu starter made of moldy grain with herbs. Siphoning through reed straws may have been one of the drinking methods. The results of this research open a new window not only for understanding the long tradition of alcohol production in prehistoric China, but also for investigating alcohol-related social activities of the Yangshao people.
This is a preview of subscription content, log in to check access.
Access options
Buy single article
Instant access to the full article PDF.
US$ 39.95
Price includes VAT for USA
Subscribe to journal
Immediate online access to all issues from 2019. Subscription will auto renew annually.
US$ 99
This is the net price. Taxes to be calculated in checkout.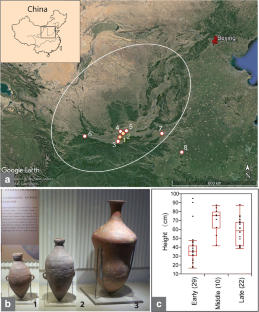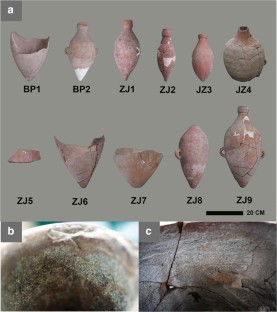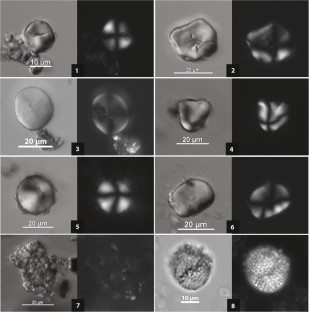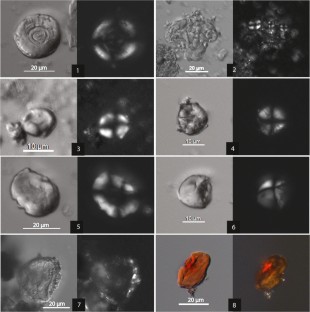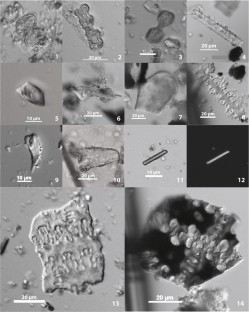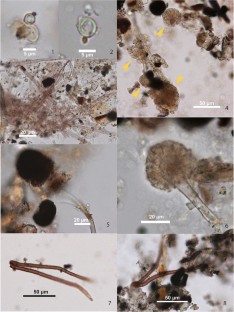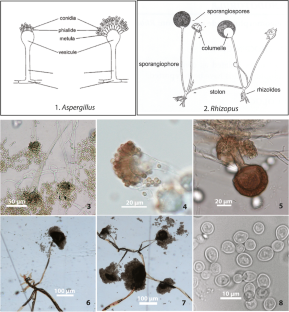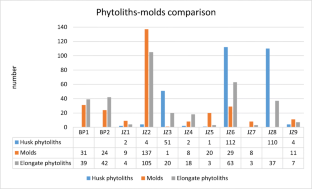 References
Arthur JW (2002) Pottery use-alteration as an Indicator of socioeconomic status: an ethnoarchaeological study of the Gamo of Ethiopia. J Archaeol Method Theory 9:331–355

Bajnoczi B, Kovacs-Kis V (2006) Origin of pedogenic needle-fiber calcite revealed by micromorphology and stable isotope composition—a case study of a quaternary paleosol from Hungary. Chem Erde 66:203–212

Bao Q (2005) Zhongguo jiu de qiyuan, shang (origins of Chinese alcohol, part a). China Brewing 2:56–59

Boulton C, Quain D (2001) Brewing yeast and fermentation. Blackwell Science Ltd, Oxford

Briggs DE, Boulton CA, Brookes PA, Stevens R (2004) Brewing science and practice. CRC Press, Cambridge

Delente J, Akin C, Krabbe E, Lanenburg K (1969) Fluid dynamics of anaerobic fermentation. Biotechnology and bioengineering XI:631–646

Duncan NA, Starbuck J, Liu L (2019) A method to identify cross-shaped phytoliths of job's tears, Coix lacryma-jobi L., in Northern China. J Archaeol Sci Rep 24:16–23

Gallone B, Steensels J, Prahl T, Soriaga L, Saels V, Herrera-Malaver B, Merlevede A, Roncoroni M, Voordeckers K, Miraglia L, Teiling C, Steffy B, Taylor M, Schwartz A, Richardson T, White C, Baele G, Maere S, Verstrepen KJ (2016) Domestication and divergence of Saccharomyces cerevisiae beer yeasts. Cell 166:1397–1410

Gong Q (2002) Yangshao Wenhua (the Yangshao culture). Wenwu Press, Beijing

Han M (2015) Yangshao xiaokou jiandiping de gongneng muoni yu tanshi (assimilation and investigation of the function of Yangshao amphorea). Shehui Kexue Zhanxian 12:107–113

Henry AG, Hudson HF, Piperno DR (2009) Changes in starch grain morphologies from cooking. J Archaeol Sci 36:915–922

Hornsey IS (2003) A history of beer and brewing. The Royal Society of Chemestry, Cambridge

Huang HT (2000) Science and civilisation in China: vol 6, biology and biological technology, part V: fermentations and food science. Cambridge University Press, Cambridge

Institute of Archaeology CAoS (1963) Xi'an Banpo (Banpo in Xi'an). Cultural Relics Press, Beijing

Jin G, Zhu Y, Xu Y (2017) Mystery behind Chinese liquor fermentation. Trends Food Sci Technol 63:18–28

Lamb J, Loy T (2005) Seeing red: the use of Congo red dye to identify cooked and damaged starch grains in archaeological residues. J Archaeol Sci 32:1433–1440

Li Y (1962) Dui woguo niangjiu qiyuan de tantao (investigating the origins of brewing in China). Kaogu 1:41–44

Ling C (1958) Zhongguo jiu zhi qiyuan (Th origins of alcohol in China). Bulletin of the Institute of History and Philology 29:883–901

Liu L (2017) Zaoqi taoqi, zhuzhou, niangjiu yu shehui fuzahua de fazhan (early pottery, porridge, and development of social complexity). Zhongyuan Wenwu 2:24–34

Liu L, Chen X (2012) The archaeology of China: from the Late Palaeolithic to the Early Bronze Age. Cambridge University Press, Cambridge

Liu L, Li Y, Hou J (2020) Making beer with malted cereals and qu starter in the Neolithic Yangshao culture, China. J Archaeol Sci Rep 29:102134

Liu L, Ma S, Cui J (2014) Identification of starch granules using a two-step identification method. J Archaeol Sci 52:421–427

Liu L, Wang J, Chen X, Li Y, Zhao H (2018a) Yangshao wenhua dafangzi yu yanyin chuantong: Henan Yanshi Huizui yizhi F1 dimian he taoqi canliuwu fenxi (large houses and feasting tradition of the Yangshao culture: starch and phytolith analyses of the residues from pottery vessels and floors of house no.1 at Huizui in Yanshi, Henan). Zhongyuan Wenwu 1:32–43

Liu L, Wang J, Levin MJ, Sinnott-Armstrong N, Zhao H, Zhao Y, Shao J, Di N, Te Z (2019) The origins of specialized pottery and diverse alcohol fermentation techniques in Early Neolithic China. Proc Natl Acad Sci 116:12767–12774

Liu L, Wang J, Zhao H, Shao J, Di N, Feng S (2018b) Shaanxi Lantian Xinjie yizhi Yangshao wenhua wanqi taoqi canliuwu fenxi: niangzao guyajiu de xinzhengju (residue analyses on pottery from the late Yangshao culture site of Xinjie in Lantian, Shaanxi: new evidence of beer brewing). Nongye Kaogu 1:7–15

Liu L, Wang J, Zhao Y, Yang L (2017) Yangshao wenhua de guyajiu: jiemi Yangguanzhai yizhi de taoqi gongneng (beer in the Yangshao culture: decoding the function of pottery at the Yangguanzhai site). Nongye Kaogu 6:26–32

Liu R-s, An J-y, Dong W-y, Wang Y (2016) Analysis of temperature and convection flow in cylindroconical fermenters with different geometries by computational fluid dynamics. Food and Fermentation Industies 42:52–57

Lu H, Zhang J, Wu N, Liu K-b XD, Li Q (2009) Phytolith analysis for the discrimination of foxtail millet (Setaria italica) and common millet (Panicum miliaceum). PLoS One 4:e4448

Madella M, Alexandre A, Ball T (2005) International code for phytolith nomenclature 1.0. Ann Bot 96:253–260

Madella M, Lancelotti C, García-Granero JJ (2016) Millet microremains—an alternative approach to understand cultivation and use of critical crops in prehistory. Archaeological and Anthropological Sciences 8(1):17–28

McGovern PE, Zhang J, Tang J, Zhang Z, Hall G, Moreau R, Nunez A, Butrym E, Richards M, Wang C-s, Cheng G, Zhao Z (2004) Fermented beverages of pre- and proto-historic China. Proc Natl Acad Sci 101:17593–17598

McGovern PE (2009) Uncorking the past: the quest for wine, beer, and other alcoholic beverages. University of California Press, Berkeley and Los Angeles

Northwest Institute of Botany CAS (ed) (1981) Qinling Zhiwuzhi (Flora of Qinling Mountains ) Vol. 1.3. Kexue Press, Beijing

Piperno DR (2006) Phytoliths: a comprehensive guide for archaeologists and Paeoecologists. Altamira Press, Lanham

Samuel D (1996) Archaeology of ancient Egyptian beer. J Am Soc Brew Chem 54:3–11

St-Germain G, Summerbell R (2011) Identifying fungi: a clinical laboratory Handbood. Star Publishing Company, Belmont, CA

Sun X, Zhao J (1988) Banpo leixing jiandiping shice (testing Banpo type amphorea). Wenbo 1:18–24

Verrecchia E (1994) Needle-fiber calcite: a critical review and a proposed classification. J Sediment Res 64A:650–664

Wang J, Liu L, Ball T, Yu L, Li Y, Xing F (2016) Revealing a 5,000-y-old beer recipe in China. Proc Natl Acad Sci 113:6444–6448

Wang J, Liu L, Georgescu A, Le VV, Ota MH, Tang S, Vanderbilt M (2017) Identifying ancient beer brewing through starch analysis: a methodology. J Archaeol Sci Rep 15:150–160

Wang X (2004) Guanyu jiandiping liuxing bange shiji de cuowu renshi (a half-century long misinterpretation about amphorea). Shehui Kexue Pinglun 4:5–10

Wayessa BS, Lyons D, Kooyman B (2015) Ethnoarchaeological study of brewing technology in Wallaga Region of Western Oromia, Ethiopia. Journal of African Archaeology 13:99–114

Webster J, Weber R (2007) Introduction to fungi. Cambridge University Press, Cambridge

Wei J (1979) Zhenjun Jianding Shouce (handbook of identification of fungi). Shanghai Science and Technology Press, Shanghai

Wei X, Qian Y (2019) Tao jiandiping de gongneng jiegou fenxi (analysis of the function and structure of ceramic amphorae). Kaogu 11

Weisskopf AR, Lee G-A (2014) Phytolith identification criteria for foxtail and broomcorn millets: a new approach to calculating crop ratios. Archaeol Anthropol Sci 8:29–42

Wu ZY, Raven PH (eds) (2001) Flora of China. Vol. 6 (Caryophyllaceae through Lardizabalaceae). Science Press and Missouri Botanical Garden Press, Beijing and St. Louis

Wu ZY, Raven PH, Hong DY (eds) (2006) Flora of China. Vol. 22 (Poaceae). Science Press and Missouri Botanical Garden Press, Beijing and St. Louis

Wu ZY, Raven PH, Hong DY (eds) (2011) Flora of China. Vol. 19 (Cucurbitaceae through Valerianaceae, with Annonaceae and Berberidaceae). Science Press and Missouri Botanical Garden Press, Beijing and St. Louis

Xi'an Banpo Museum, Shaanxi Institute of Archaeology, Lintong County Museum (1988) Jiangzhai -- Xinshiqi Shidai Yizhi Fajue Baogao. Wenwu Press, Beijing

Yan W (1989) Yangshao Wenhua Yanjiu (study of the Yangshao culture). Wenwu Press, Beijing

Zhao Z (2017) The development of agriculture in the time of Yangshao culture and the establishment of agricultural society: an analysis on the flotation result of Yuhuazhai site. Jianghan Kaogu 6:98–108

Zheng X-W, Tabrizi MR, Nout MJR, Han B-Z (2011) Daqu – a traditional Chinese liquor fermentation starter. J Inst Brew 117:82–90

Zhou Y, Miao R (1986) Dui Xi'an Banpo yizhi xiaokou jiandiping de kaocha (examining the amphorea from the Banpo site in Xi'an). Zhongguo Kejishi 7:48–50,28

Zhu S (1406) Jiuhuang Bencao (herbal for relief of famines). Siku Quanshu Di 730 Ce (Complete Library of the Four Treasuries, vol.730). Shangwu Press, Taipei
Acknowledgements
We would like to thank the following individuals and institutions: Dr. Zhouyong Sun encouraged the collaborative project; the leadership and members of Xi'an Banpo Museum facilitated and assisted the project; Ms. Suofei Feng helped with the residue sampling process; Mr. Alex Acker provided modern yeast samples; Mr. Meng'en Chen provided modern fungal samples and assisted with identification of molds and yeasts; two reviewers provided constructive comments; and Dr. Thomas Bartlett edited the English. Institute of Archeology, Chinese Academy of Social Sciences provided laboratory facilities.
Funding
The project was supported by the Min Kwaan Chinese Archeology Fund from Stanford Archeology Center, Stanford University.
Additional information
Publisher's note
Springer Nature remains neutral with regard to jurisdictional claims in published maps and institutional affiliations.
Electronic supplementary material
About this article
Cite this article
Liu, L., Wang, J. & Liu, H. The brewing function of the first amphorae in the Neolithic Yangshao culture, North China. Archaeol Anthropol Sci 12, 118 (2020). https://doi.org/10.1007/s12520-020-01069-3
Received:

Accepted:

Published:
Keywords
Banpo

Jiangzhai

Alcohol fermentation

Starch granules

Phytoliths

Fungi