Abstract
As seawater pumped storage systems (S-PSSs) have attracted more global attention, the leakage of basins from upper reservoirs has been noted. The study of reservoir basin leakage is very important because this issue not only affects vegetation in shallow areas but also negatively affects the safety of the ecosystem and the engineering stability of the reservoir when seepage into groundwater occurs. This research aims to study seawater ion (chloride ion (Cl-) and total dissolved solid (TDS)) transport and movement laws in the Okinawa S-PSS reservoir basin and its engineering-derived seepage stability under different reservoir basin anti-seepage schemes. This study shows an anti-seepage scheme that effectively reduces leakage, lowers the infiltration line, and reduces the influence range of seawater ion migration. Under the anti-seepage scheme, the influence of range of seawater ion pollution is reduced by approximately 90%, and the safety factor is increased by 84%. Compared to reinforced concrete faces (RCFs), asphalt concrete faces (ACFs) are more suitable for engineering applications. This article verifies that the ethylene-propylene-diene monomer (EPDM) scheme for the upper reservoir almost entirely prevents leakage in the Okinawa S-PSS and provides relevant experience for the vast development of S-PSSs across China and the world.
Access options
Buy single article
Instant access to the full article PDF.
US$ 39.95
Tax calculation will be finalised during checkout.
Subscribe to journal
Immediate online access to all issues from 2019. Subscription will auto renew annually.
US$ 79
Tax calculation will be finalised during checkout.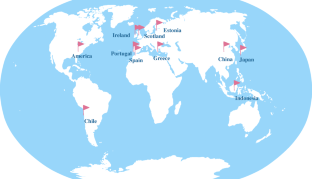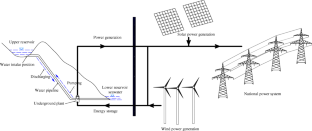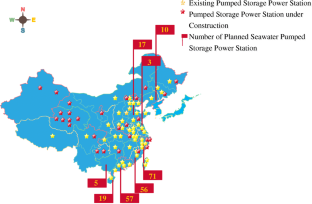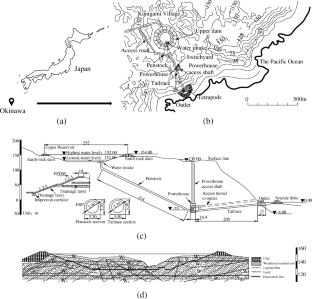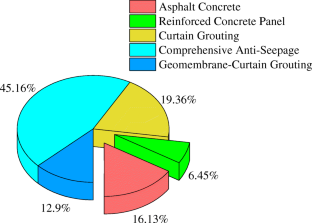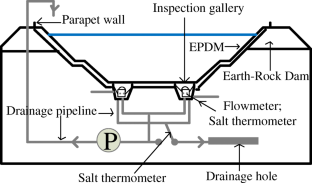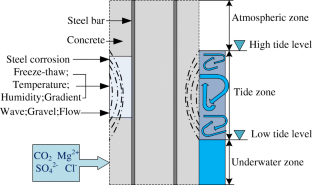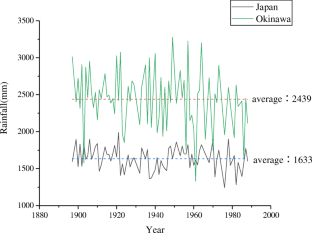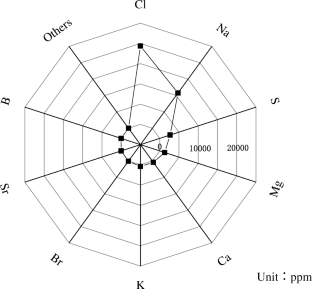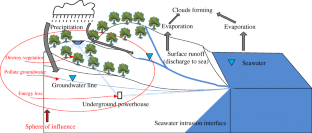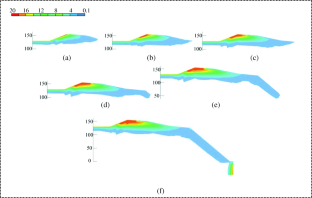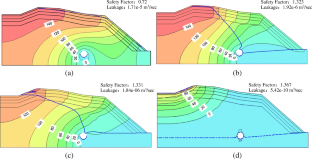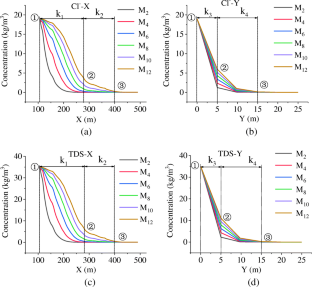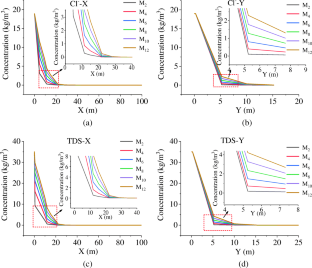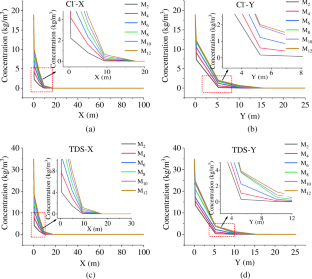 References
Abdelshafy AM, Jurasz J, Hassan H, Mohamed AM (2020) Optimized energy management strategy for grid connected double storage (pumped storage-battery) system powered by renewable energy resources. Energy 192:116615. https://doi.org/10.1016/j.energy.2019.116615

Akinyele DO, Rayudu RK (2014) Review of energy storage technologies for sustainable power networks. Sustainable Energy Technologies and Assessments 8:74–91. https://doi.org/10.1016/j.seta.2014.07.004

Brun P, Mahiou B, Ayoub M (2015) The Petit Canal Sea water pumped storage plant in Guadeloupe island: a tool to allow the intermittent renewable energy development. HOUILLE BLANCHE 7-13.

Hiratsuka A, Arai T, Yoshimura T (1993) Seawater pumped-storage power plant in Okinawa Island, Japan. Engineering Geology 35(3-4):237–246. https://doi.org/10.1016/0013-7952(93)90012-2

Katsaprakakis DA, Christakis DG (2014) Seawater pumped storage systems and offshore wind parks in islands with low onshore wind potential: a fundamental case study. Energy 66(1):470–486. https://doi.org/10.1016/j.energy.2014.01.021

Katsaprakakis DA, Christakis DG, Stefanakis I (2013) Technical details regarding the design, the construction and the operation of seawater pumped storage systems. Energy 55:619–630. https://doi.org/10.1016/j.energy.2013.01.031

Li DL, Chen M, Duan JZ, Li YT, Zhao X, Xu WC (2018) Study on the anti-seepage scheme of the reservoir basin of seawater pumped storage power station. Equipment Environmental Engineering 15(10):98–102

Luo J (2019) Environmental impact analysis of seawater pumped storage power station. Water Conservancy Technical Supervision:187-189.

Ma T, Yang H, Lu L (2014) Feasibility study and economic analysis of pumped hydro storage and battery storage for a renewable energy powered island. Energy Conversion and Management 79:387–397. https://doi.org/10.1016/j.enconman.2013.12.047

Ma T, Yang H, Lu L, Peng J (2015) Pumped storage-based standalone photovoltaic power generation system: modeling and techno-economic optimization. Applied Energy 137:649–659. https://doi.org/10.1016/j.apenergy.2014.06.005

Manfrida G, Secchi R (2014) Seawater pumping as an electricity storage solution for photovoltaic energy systems. Energy 69:470–484. https://doi.org/10.1016/j.energy.2014.03.040

McLean E, Kearney D (2014) An evaluation of seawater pumped hydro storage for regulating the export of renewable energy to the national grid. Energy Procedia 46:152–160. https://doi.org/10.1016/j.egypro.2014.01.168

Moeini H, Farhadian H, Nikvar-Hassani A (2018) Determination of the optimum sealing method for Azad pumped storage dam considering seepage analysis. Arabian Journal of Geosciences 11(14):389. https://doi.org/10.1007/s12517-018-3661-9

Nikiforova EM, Kasimov NS, Kosheleva NE (2020) Polycyclic aromatic hydrocarbons in urban soils sealed under asphalt concrete. Doklady Earth Sciences 491(1):171–174. https://doi.org/10.1134/S1028334X20030125

Oshiro H, Matsubara H (2018) Carbonate precipitation through photoautotrophic microorganisms at the Giza cliff in Okinawa, Japan. Environmental Earth Sciences 77:591.591–591.511. https://doi.org/10.1007/s12665-018-7775-x

Papaefthymiou SV, Papathanassiou SA (2014) Optimum sizing of wind-pumped-storage hybrid power stations in island systems. Renewable Energy 64:187–196. https://doi.org/10.1016/j.renene.2013.10.047

Ramos HM, Amaral MP, Covas DI (2014) Pumped-storage solution towards energy efficiency and sustainability: Portugal contribution and real case studies. Journal of Water Resource and Protection 6(12):1099–1111. https://doi.org/10.4236/jwarp.2014.612103

Rehman S, Al-Hadhrami LM, Alam MM (2015) Pumped hydro energy storage system: a technological review. Renewable and Sustainable Energy Reviews 44:586–598. https://doi.org/10.1016/j.rser.2014.12.040

Rui et al (2014) Defining and quantifying China's ocean economy. Marine Policy 43(1):164–173. https://doi.org/10.1016/j.marpol.2013.05.008

Said A, Hamad V, Akira T (2011) Trend of trace metals in precipitation around Okinawa Island, Japan. Atmospheric Research 99(1):80–84. https://doi.org/10.1016/j.atmosres.2010.09.010

Sato N, Fukuhara A, Koyama K (1994) Construction of underground power station in construction works for pilot plant of Okinawa sea-water pumped-storage power station. Electric Power Civil Engineering.

Sima L, Wang C, Wang L, Wu F, Ma L (2017) Effect of pore structure on the seepage characteristics of tight sandstone reservoirs: a case study of Upper Jurassic Penglaizhen Fm reservoirs in the western Sichuan Basin. Natural Gas Industry 4(1):17–24. https://doi.org/10.1016/j.ngib.2017.07.003

Sultan HM, Diab AAZ, Oleg NK (2018) Design and evaluation of PV-wind hybrid system with hydroelectric pumped storage on the National Power System of Egypt. Global Energy Interconnection 1(3):301–311. https://doi.org/10.14171/j.2096-5117.gei.2018.03.001

Tao P , Jin L I , Jian C (2003) Quality check and anti-freeze evaluation on the face slab for the upper reservoir of Shisanling Pumped Storage Power Station. Water Power.

Wang Y J (2010) Overview of anti-seepage schemes for reservoirs of pumped storage power stations. Chinese Hydropower Engineering Society 108-114.

Wu Y, Zhang T, Xu C, Zhan X, Ke Y, Chu H, Xu R (2019a) Location selection of seawater pumped hydro storage station in China based on multi-attribute decision making. Renewable Energy 139:410–425. https://doi.org/10.1016/j.renene.2019.02.091

Wu Y, Zhang T, Xu C, Zhang B, Li L, Ke Y, Yan Y, Xu R (2019b) Optimal location selection for offshore wind-PV-seawater pumped storage power plant using a hybrid MCDM approach: a two-stage framework. Energy Conversion & Management 199:1–18. https://doi.org/10.1016/j.enconman.2019.112066

Xu Z, Cao C, Li K, Chai J (2019) Simulation of drainage hole arrays and seepage control analysis of the Qingyuan Pumped Storage Power Station in China: a case study. Bulletin of Engineering Geology and the Environment 78(8):6335–6346. https://doi.org/10.1007/s10064-019-01527-w

Yahia Z, Pradhan A (2020) Simultaneous and sequential stochastic optimization approaches for pumped storage plant scheduling with random breakdowns. Energy 204:117896. https://doi.org/10.1016/j.energy.2020.117896

Zou C, Zhao Q, Zhang G, Xiong B (2016) Energy revolution: from a fossil energy era to a new energy era. Natural Gas Industry B:1-11. https://doi.org/10.1016/j.ngib.2016.02.001

Zyn S (2020) Optimal short-term operation of pumped-storage power plants with differential evolution algorithm. Energy 194:116866.1–116866.13. https://doi.org/10.1016/j.energy.2019.116866
Acknowledgements
This paper received financial support from the Natural Science Foundation of Shaanxi Province (Program 2017JZ013), the National Natural Science Foundation of China (Grants 51679197), and the National Science Foundation for Post-Doctoral Scientists of China (No. 2014M562524XB).
Ethics declarations
Conflict of interest
The author(s) declare that they have no competing interests.
Additional information
Responsible Editor: Broder J. Merkel
About this article
Cite this article
Wang, M., Chai, J., Xu, Z. et al. Leakage safety analysis of anti-seepage measures in reservoir basins: a case study of the Okinawa seawater pumped storage system in Japan. Arab J Geosci 14, 345 (2021). https://doi.org/10.1007/s12517-021-06690-7
Received:

Accepted:

Published:
Keywords
Seawater pumped storage power station

Reservoir basin leakage and anti-seepage

Ion transport

Engineering stability

Responsible Editor: Broder J. Merkel