Abstract
This paper investigated the effects of the grain diameter of inorganic powder particle hydrated lime and the aging of asphalt on the properties of asphalt mortar. The Dynamic Shear Rheological Test, Multiple Stress Creep Recovery Test, and Bending Beam Rheological Test were applied to evaluate the effects of powder particle size and asphalt aging on medium-temperature, high-temperature creep performance, and low-temperature crack resistance of mortar. The experimental results demonstrated that the anti-fatigue performance of unaged and aged mortar increased as filler particle size decreases. Meanwhile, asphalt aging was beneficial to the fatigue performance of asphalt mortar, especially for the fine filler particles (M3). However, with the decrease of particle size and an increase in structural asphalt adsorbed in the mortar, the high-temperature performance of aged and unaged mortar gradually become worse. In addition, with a decrease in particle size and an increase in specific surface area, adsorption of more asphalt reduced the mortar modulus and increased the viscosity. This counterbalanced the deleterious effect on the low-temperature performance of the asphalt mortar. Finally, it was found that the microscopic morphology of aged asphalt mortar, compared with the microstructure of unaged asphalt mortar, presented transition from smooth surface to fold texture, and the fillers of coarse particles of aged asphalt mortar were unevenly distributed.
Access options
Buy single article
Instant access to the full article PDF.
US$ 39.95
Tax calculation will be finalised during checkout.
Subscribe to journal
Immediate online access to all issues from 2019. Subscription will auto renew annually.
US$ 79
Tax calculation will be finalised during checkout.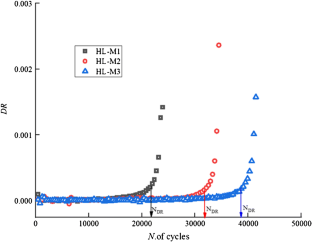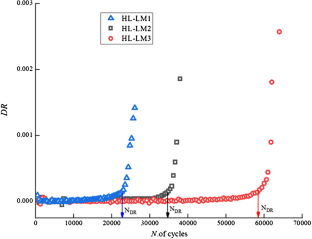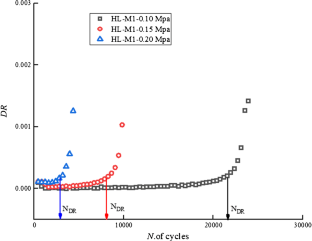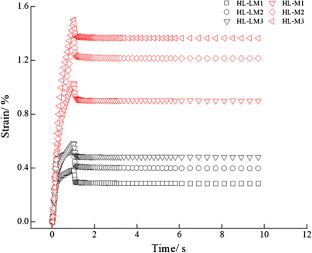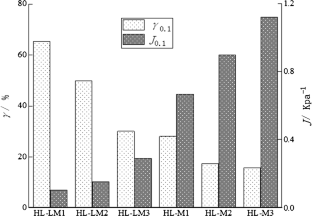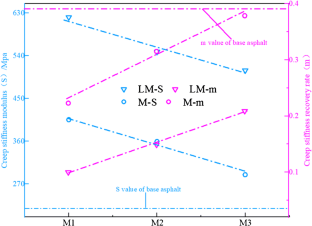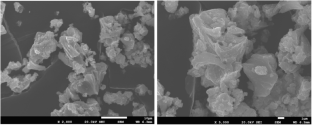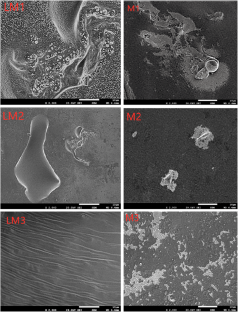 Data availability
All data used in this study from the experimental tests of asphalt mixture are available and can be obtained from the corresponding author upon reasonable request.
References
Airey GD, Rahimzadeh B, Collop A (2002) Evaluation of the linear and non-linear viscoelastic behavior of bituminous binders and asphalt mixtures. Comput Meth Funct:9–22

Airey GD. Liao MC, Thom NH (2006) Fatigue behavior of bitumen-filler mastics. 10th International Conference on Asphalt Pavements, Quebec City

Al-Tameemi AF, Wang Y, Albayati A, Haynes J (2019) Moisture susceptibility and fatigue performance of hydrated lime-modified asphalt concrete: experiment and design application case study. J Mater Civ Eng 31:04019019.1–04019019.13

Antunes V, Freire AC, Quaresma L, Micaelo R (2016) Effect of the chemical composition of fillers in the filler-bitumen interaction. Constr Build Mater 104:85–91

Bonnetti KS, Nam K, Bahia HU (2002) Measuring and defining fatigue behavior of asphalt binders. Transp Res Board 1810:33–43

Cardone F, Frigio F, Ferrotti G, Canestrari F (2015) Influence of mineral fillers on the rheological response of polymer-modified bitumens and mastics. Journal of Traffic and Transportation Engineering (English Edition) 2:373–381

Chen JY, Zhao HM (2011) Evaluation of recycled asphalt performance by SHRP method. J Dalian Uni of Tech 51:68–72

Diab A, You ZP, Hossain Z, Zaman M (2014) Moisture susceptibility evaluation of nanosize hydrated lime-modified asphalt-aggregate systems based on surface free energy concept. Transportation Research Record Journal of the Transportation Research Board 2446:52–59

Hesami E, Jelagin D, Kringos N, Birgisson B (2012) An empirical framework for determining asphalt mastic viscosity as a function of mineral filler concentration. Constr Build Mater 35:23–29

Jia XD, Peng YW (2020) Preparation and properties of graphene nanosheets modified asphalt. New Chemi Mater 48:244–251

Ki HM, Cannone FA, Di W, Chiara R, Wistuba MP (2017) Mechanical performance of asphalt mortar containing hydrated lime and EAFSS at low and high temperatures. Mater 10:743–749

Lesueur D, Petit J, Ritter HJ (2013) The mechanisms of hydrated lime modification of asphalt mixtures: a state-of-the-art review. Road Materials and Pavement Design 14:1–16

Liao MC, Chen JS, Tsou KW (2012) Fatigue characteristics of bitumen-filler mastics and asphalt mixtures. Mater. Civil. Eng 24:916–923

Lin M, Li P, Nian TF, Wei XY (2019) Effect of microstructure of recycled asphalt on rheological properties. J Huazhong Uni of Sci and Tech (Natural Science Edition) 047:121–126

Liu G, Yang T, Li J, Jia Y, Zhao Y, Zhang J (2018) Effects of aging on rheological properties of asphalt materials and asphalt-filler interaction ability. Constr Build Mater 168:501–511

López-Montero T, Miró R (2016) Differences in cracking resistance of asphalt mixtures due to ageing and moisture damage. Constr Build Mater 112:299–306

Lundstrom R, Benedetto HD, Isacsson U (2004) Influence of asphalt mixture stiffness on fatigue failure. Mater Civil Eng 16:516–525

Mazzoni G, Stimilli A, Canestrari F (2016) Self-healing capability and thixotropy of bituminous mastics. Inter J Fatigue 92:8–17

Mazzoni G, Virgili A, Canestrari F (2017) Influence of different fillers and SBS modified bituminous blends on fatigue, self-healing and thixotropic performance of mastics. Constr Build Mater 20:1–15

Micaelo R, Guerra A, Quaresma L, Cidade MT, Micaelo R, Guerra A, Quaresma L, Cidade MT (2017) Study of the effect of filler on the fatigue behavior of bitumen-filler mastics under DSR testing. Constr Build Mater 155:228–238

Miró R, Martínez AH, Pérez-Jiménez FE, Botella R, Álvarez A (2017) Effect of filler nature and content on the bituminous mastic behavior under cyclic loads, Constr. Build Mater 132:33–42

Pérez-Jiménez F, Botella R, Martínez AH, Miró R (2013) Analysis of the mechanical behavior of bituminous mixtures at low temperatures. Constr Build Mater 46:193–202

Pronk AC, Hopman PC (1991) Energy dissipation: the leading factor of fatigue highway research: sharing the benefits. The United States Strategic Highway Research Program, Thomas Telford Limited, London, England 255–267

Rowe GM (1993) Performance of asphalt mixtures in the trapezoidal fatigue test. Association of Asphalt Paving Technologists 62:344–384

Shen SH, Lu X (2011) Energy based laboratory fatigue failure criteria for asphalt materials. J Test Eval 39:313–320

Smith BJ, Hesp SAM (2018) Crack pinning in asphalt mastic and concrete: regular fatigue studies. Transport. Res. Rec., J. transport. Res. Board 1728:75–81

Tan Y, Guo M (2014) Interfacial thickness and interaction between asphalt and mineral fillers. Mater Struct 47:605–614

Tunnicliff DG (1967) Binding effects of mineral filler. Assoc. Asphalt Paving. Technol.Proc.

Wang K, Hao PW (2016) Asphalt low temperature performance and viscoelasticity analysis of BBR test. J Liaoning Uni of Tech 16:1138–1143

Wang H, Al-Qadi I, Faheem AF, Yang SH, Reinke GH (2011) Effect of mineral filler characteristics on asphalt mastic and mixture rutting potential. Transportation Research Record: Journal of the Transportation Research Board 2208:33–39

Xing BD, Fan WY, Zhuang CY, Qian C, Lv XB (2019) Effects of the morphological characteristics of mineral powder fillers on the rheological properties of asphalt mastics at high and medium temperatures. Powder Technol 348:33–42

Xing BD, Fan WY, Han L, Zhuang CY, Lv XB (2020) Effects of filler particle size and ageing on the fatigue behavior of bituminous mastics. Constr Build Mater 230:117052

Xu XL, Ye F, Song QQ, Huang Y (2014) Experimental study on asphalt fatigue evaluation index. Journal of East China Jiaotong University 2:14–19

Yu JG, Liu WM, Huang XM (2009) Study on splitting fatigue model of asphalt mixture based on viscoelastic theory. Shanghai highway 4:60–64

Zhang Y, Leng Z (2017) Quantification of bituminous mortar ageing and its application in ravelling evaluation of porous asphalt wearing courses. Mater Design 119:1–11

Zhang JP, Li XQ, Liu GQ, Pei JZ (2017) Effects of material characteristics on asphalt and filler interaction ability. Int J Pavement Eng 20:927–937
Funding
This work was supported by the Natural Science Foundation of Chongqing, China (Grant no. cstc2020jcyj-msxmX0320); Science and Technology Research Project of Chongqing Education Commission (Grant no. KJZD-K201904001); and Research project of Chongqing Vocational College of business and industry (Grant no: NDZD2020–01).
Ethics declarations
Conflict of interest
The authors declare that they have no conflict of interest.
Additional information
This article is part of the Topical Collection on Geological Modeling and Geospatial Data Analysis
Responsible Editor: Keda Cai
About this article
Cite this article
Jia, X., Zhao, Y., Qin, M. et al. Effect of inorganic powder hydrated lime on performance of asphalt mortar at medium, high, and low temperature. Arab J Geosci 14, 353 (2021). https://doi.org/10.1007/s12517-021-06634-1
Received:

Accepted:

Published:
Keywords
Inorganic powder

Hydrated lime

Asphalt mortar

Particle size

Asphalt aging

SEM