Abstract
The role of 3D laser scanning technology in the identification of critical rock in engineering is becoming increasingly important. In order to improve the recognition efficiency and accuracy of this identification, it is particularly significant to propose an analytical method for matching critical rock with point cloud technology. Based on the research foundation of 3D laser scanning technology in the field of rock mass structural surface identification, this paper proposes a critical rock identification and stability analysis method based on laser point cloud technology. First, a calculation method for a closed critical rock body is proposed. Second, block theory and point cloud technology are combined. Then, by utilizing the high-density features of the point cloud, the vector analysis method of the traditional critical rock is converted into the space coordinates of the 3D point cloud, and the internal coordinate system of the 3D laser scanning system is directly used to extract the X, Y, and Z coordinate values of the corner points of the critical rock. Next, these coordinates are spatially compared and analyzed, and the key critical rock determination and its corresponding instability method are identified. Finally, the movable identification and stability analysis of the critical rock on the geometric scale is attained. This paper mainly summarizes the identification of closed critical rock bodies, the movable identification of key critical rock, and the determination methods of three types of critical rock instability modes as follows: falling type, single-sided sliding type, and double-sided sliding type. The method of the visual analysis process is implemented using C++ and OpenGL language programming. Eventually, the method is applied to practical engineering, and good results are obtained, which demonstrates the effectiveness of the method and makes it of great significance for future engineering applications.
This is a preview of subscription content, log in to check access.
Access options
Buy single article
Instant access to the full article PDF.
US$ 39.95
Price includes VAT for USA
Subscribe to journal
Immediate online access to all issues from 2019. Subscription will auto renew annually.
US$ 99
This is the net price. Taxes to be calculated in checkout.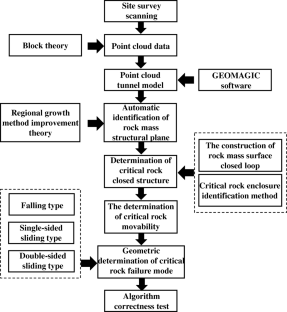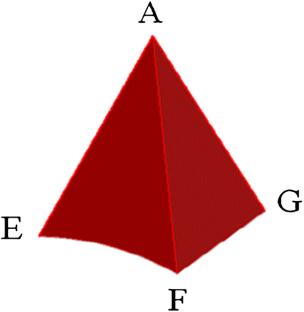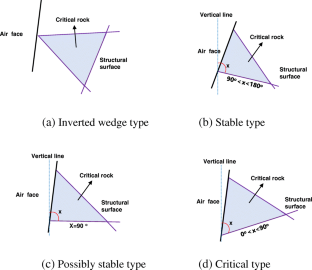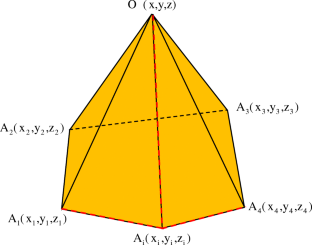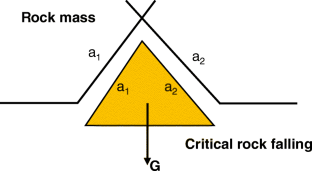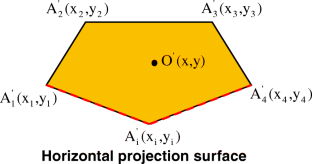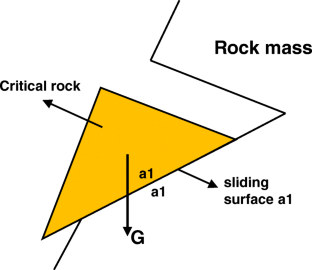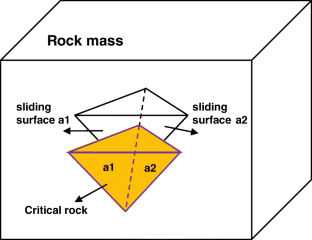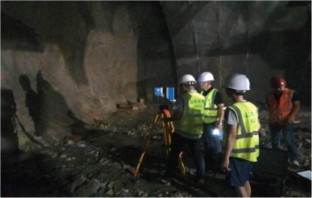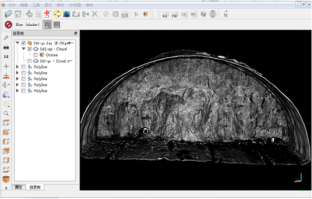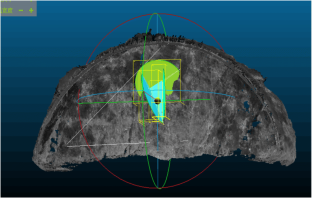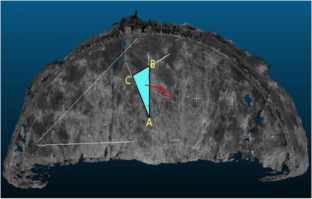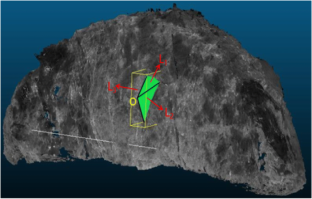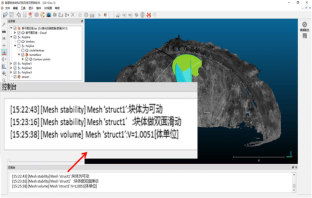 References
An Y (2011) Geometric properties estimation and feature identification from 3D point cloud[D]. Dalian University of Technology, Liao Ning

Chen H, Tang H, Hu M et al (2005) Research on anchorage calculation method for unsteady stock. Chin J Rock Mech Eng 24(8):1321–1 327

Dong X (2007) The three-dimensional laser scanning technique and research on its engineering application[D]. Chengdu University of Technology, Sichuan

Ge Y, Xia D, Tang H et al (2017) Intelligent identification and extraction of geometric properties of rock discontinuities based on terrestrial laser scanning[J]. Chin J Rock Mech Eng 36(12):1000–6915

Gigli G, Casagli N (2011) Semi-automatic extraction of rock mass structural data from high resolution Lidar point clouds[J]. Int J Rock Mech Min Sci 48(2):187–198

Hong T, Feng Z, Wu T (2007) Application of 3D laser scanning on measuring attitudes of rock slope outcrops[J]. J Soil Water Conv 39(3):247–267

Jing H (2013) Studies on application of three dimensional laser scanning in information extraction of jointed rock masses[D]. Northeastern University, Shen Yang

Li S, Liu H, Li L et al (2017) A quantitative method for rock structure at working faces of tunnels based on digital images and its application[J]. Chin J Geotech Eng 36(1):1–9

Li S, Liu H, Li L et al (2018) State and trends of dangerous rock prevention and control during tunnel construction[J]. China J Highway Transport 31(10):1001–7372

Liu J, Lv Z (1988) Application of block theory in stability analysis of engineering rock mass[M]. Water Resources and Electric Power Press, Beijing

Liu C, Ye C, Zhao Y et al (2011a) Excavation and embankment volume calculation for complicated engineering based on laser scanning[J]. Water Resourc Power 29(12):95–97

Liu C, Ding L, Sun D (2011b) Calculation of soil quantity in Moon Bay wall site of Sanxingdui[J]. Adv Sci Technol Water Resourc 2:81–84

Liu C, Ding L, Sun D (2011c) Automatic fuzzy clustering analysis and geometric information Acquisition of Rock Mass Discontinuity Based on laser point cloud data[J]. Chin J Rock Mech Eng 30(2):358–365

Peng H, Xu G, Li Z (2015) Application of stereographic projection of vector method in stability analysis of highway slope[J]. J China Foreign Highway 35(4):1671–2579

Riquelme AJ, Abellán A, Tomás R, Jaboyedoff M (2014) A new approach for semiautomatic rock mass joints recognition from 3D point clouds[J]. Comput Geosci 68:38–52

Shi G (1981) Geometric method of rock mass stability analysis[J]. Sci China 4:1006–9232

Shi G (1982) A Geometric Method for Stability Aanalysis of Discontinuous Rocks[J]. Sci China Ser A 3:1006–9283

Shi G (1997) Stereographic projection of rock mass stability analysis [J]. Sci China 3:1006–9232

Shi X (2010) Research for identifying structural plane based on three-dimensional laser scanning data[D]. China University of Geosciences, Beijing

Siekfo S, Robert H, Bart V K, Keith T, John K (2005). A method for automated discontinuity analysis of rock slope with 3D laser scanning[C]. Proceedings of the 84th annual meeting of the Transportation Research Board. Washington D.C.: [s.n.], 187-208

Slob S, Knapen BV, Hack R et al (2005) Method for automated discontinuity analysis of rock slopes with three-dimensional laser scanning[J]. Transport Res Record J Transport Res Board 1913:187–194

Wang Y, Wang S, Guo M et al (2011) Fast digital identification of joint information of tunnel work face and its stability analysis[J]. Chin J Geotech Eng 33(11):1734–1739

Yu Q, Chen D, Xue G, Yuzo O (2005) Preliminary study on general block method of fractured rock mass[J]. Hydrogeol Eng Geol 6:1000–3665

Zhu Y (2012) The theory and system development of discontinuity identification based on 3D laser scanning data[D]. China University of Geosciences, Beijing
Acknowledgments
The authors would be grateful to the reviewers for their valuable comments and suggestions that can help improve the quality of the paper.
Funding
The authors gratefully appreciate the supports from the National Natural Science Foundation of China (No.51679131), the Science and Technology Department Key Projects Programs of Shandong Province (No.2017GSF220014), the Shandong Outstanding Youth Fund (JQ201611).
Additional information
Responsible Editor: Murat Karakus
About this article
Cite this article
Li, L., Cui, L., Liu, H. et al. A method of tunnel critical rock identification and stability analysis based on a laser point cloud. Arab J Geosci 13, 538 (2020). https://doi.org/10.1007/s12517-020-05563-9
Received:

Accepted:

Published:
Keywords
Tunnel engineering

Critical rock identification

Stability analysis

Laser point cloud

Block theory