Cough up your lungs
Open Access
Image Puzzle – Question
Question
After a frightening coughing episode, a 5-year-old boy with a congenital heart condition expectorated what is shown in the image sent by his father (Fig. 
1
). He had no fever or signs of chest infection. What is your diagnosis?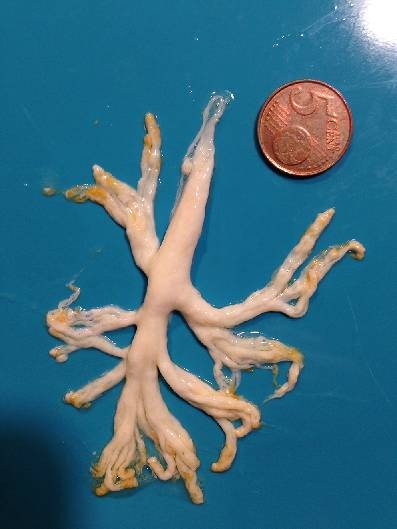 Answer
You will find the answer elsewhere in this issue.
Copyright information
© The Author(s) 2018
Open Access This article is distributed under the terms of the Creative Commons Attribution 4.0 International License (http://creativecommons.org/licenses/by/4.0/), which permits unrestricted use, distribution, and reproduction in any medium, provided you give appropriate credit to the original author(s) and the source, provide a link to the Creative Commons license, and indicate if changes were made.