Samenvatting
Een voetulcus is een gevreesde complicatie van diabetes, met een grote recidiefkans, een hoog risico op amputatie en een hoge 5-jaarsmortaliteit. Plaats en diepte van het ulcus en een vermoeden van perifeer arterieel vaatlijden of ernstige infectie bepalen of de patiënt met spoed moet worden verwezen naar een voetenteam voor nadere diagnostiek en behandeling. Als de huisarts het ulcus zelf behandelt, dan altijd samen met een podotherapeut om druk op het ulcus weg te nemen, en niet langer dan 2 weken.
Access options
Buy single article
Instant access to the full article PDF.
US$ 39.95
Tax calculation will be finalised during checkout.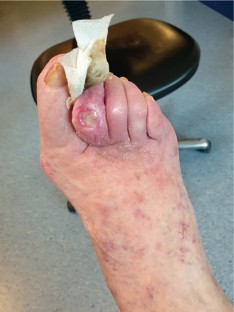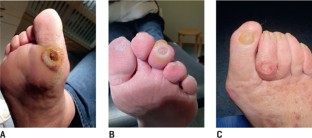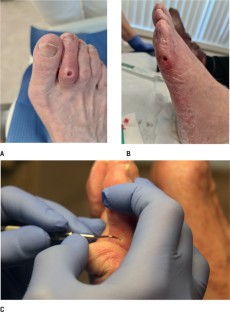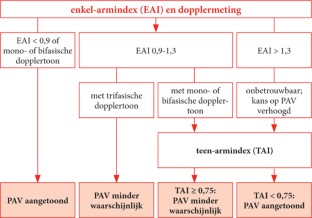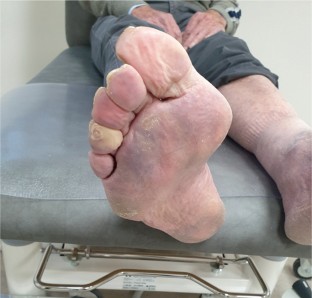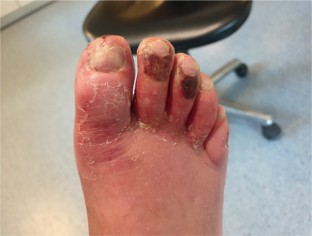 Literatuur
1.

Prompers L, Schaper N, Apelqvist J, et al. Prediction of outcome in individuals with diabetic foot ulcers: focus on the differences between individuals with and without peripheral arterial disease: The EURODIALE Study. Diabetologia 2008;51:747-55.

2.

Jupiter DC, Thorud JC, Buckley CJ, et al. The impact of foot ulceration and amputation on mortality in diabetic patients. I: From ulceration to death, a systematic review. Int Wound J 2016;13:892-903.

3.

Morbach S, Furchert H, Groeblinghoff U, et al. Long-term prognosis of diabetic foot patients and their limbs. Diabetes Care 2012;35:2021-7.
Additional information
Kroon J, Schaper NC, Stoeldraaijers L. Eerste hulp bij diabetisch voetulcus. Huisarts Wet 2021;64(3):53-8. DOI:10.1007/s12445-021-1048-8.
Mogelijke belangenverstrengeling: niets aangegeven.
About this article
Cite this article
Kroon, J., Schaper, N. & Stoeldraaijers, L. Eerste hulp bij diabetisch voetulcus. Huisarts Wet 64, 53–58 (2021). https://doi.org/10.1007/s12445-021-1048-8