Abstract
The uniqueness of the spits comes from their special coastal geomorphology. Spit's evolution is controlled by the fragile environmental conditions, the sediment input, long shore currents, wave, wind and river processes. The Kızkumu Spit, one of the attractive examples (400 m long; 18–48 m wide) is located in an environmentally protected area in southwestern Turkey (Datça-Marmaris). Extending 50 cm below the sea as a red carpet, the spit with its distinctive appearance and mysterious history enhance the site's attractiveness which brings on the possible anthropogenic effects as overpopulation during summer tourism and the lower sediment influx from improper marine structure. This study characterizes the spit formation via recent and the past satellite images, geological and topographical maps to better figure out the protection pathways. Six locations were defined and twelve beach sediments in total were sampled. The particle size distribution by sieving together with micro-imaging the sediments are combined with the statistical analyses. Mode values from sieve analysis and the red-coloured sediments along the coast which are also visible on satellite images point out that the Kızkumu Spit is fed from north (via Kocapınar Stream Delta and its coast) and east (via Bozeğri Brook). An uncontrolled sand-drawing from the coast, establishing the breakwaters to prevent the longshore currents and waves onto the coastal structures and experiencing walking along the spit, all cause the dispersion of the sediments and very intense erosion on the spit. The results of this study suggest that immediate protection measures (including spit-monitoring, prevention of sand drawing, limitation of daily tourist activities) should be taken for future sustainability of the Kızkumu spit.
This is a preview of subscription content, log in to check access.
Access options
Buy single article
Instant access to the full article PDF.
US$ 39.95
Price includes VAT for USA
Subscribe to journal
Immediate online access to all issues from 2019. Subscription will auto renew annually.
US$ 99
This is the net price. Taxes to be calculated in checkout.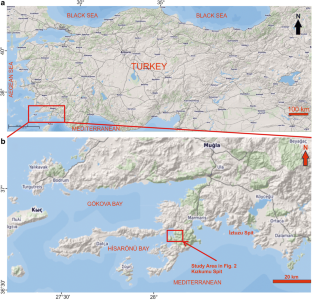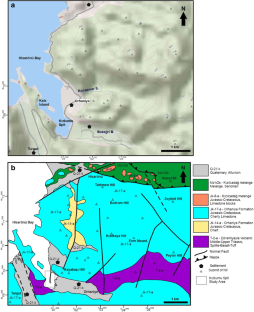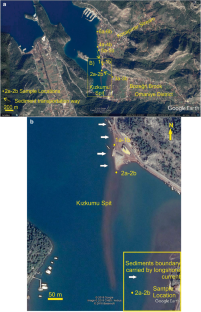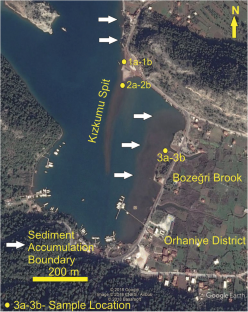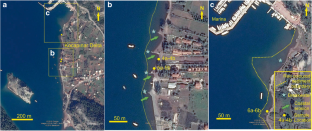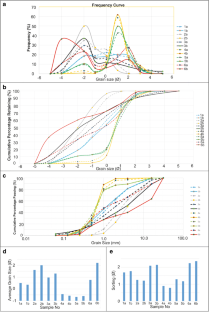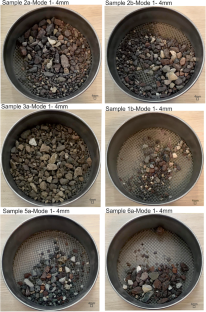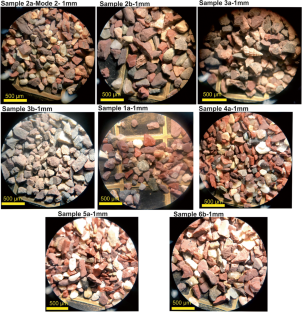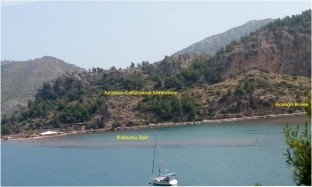 References
Alexandrakis G, Poulos S, Petrakis S, Collins M (2010) The development of a Beach Vulnerability Index (BVI) for the assessment of erosion in the case of the North Cretan Coast (Aegean Sea). Hell J Geosci 45:11–22

Alexandrakis G, Manasakis C, Kampanis NA (2015) Valuating the effects of beach erosion to tourism revenue. A management perspective. Ocean Coast Manag 111:1–11

Atabey E (2002) Korumaya Değer Doğal Bir Kum Dili, Orhaniye Kızkumu (A Natural Sand Tongue, Orhaniye Kızkumu). Mavi Gezegen 6:76–77 (in Turkish)

Bird E (2008) Coastal Geomorphology an Introduction. John Wiley, Sons Ltd, Chichester, p 436

Brückner H (1997) Coastal changes in western Turkey; rapid delta progradation in historical times. Bulletin de l'Institut oceanographique, Monaco, no special 18. CIESM Sci 3:63–74

Dan S, Walstra DJR, Stive MJF, Panin N (2011) Processes controlling the development of a river mouth spit. Mar Geol 280:116–129

Danladi IB, Kore BM, Gül M (2017) Vulnerability of the Nigerian coast: an insight into sea level rise owing to climate change and anthropogenic activities. J Afr Earth Sci 134:493–503

Ekinci D, Doğaner MS (2016) Unique Spit: KızKumu (Marmaris/TURKEY). EPRA Int Journal of Multidiscip Res (IJRM) 2(6):35–49

Erol O (1996) Türkiye'deki kıyı kullanım sorunlarına jeomorfolojik yaklaşımlar (Geomorphological approaches to coastal use issues in Turkish coast). Türkiye Coğrafyası Araştırma ve Uygulama Merkezi (Turkey Geography Research and Application Centre), III. Coğrafya Sempozyumu Bildiri Özetleri (3rd Geography Symposium Abstracts), Ankara, p. 12 (in Turkish)

Erol O (1997) Türkiye'deki kıyı kullanım sorunlarına jeomorfolojik yaklaşım (Geomorphological approaches to coastal use issues in Turkish coast). Türkiye Coğrafyası Araştırma ve Uygulama Merkezi (Turkey Geography Research and Application Centre). Türkiye Coğrafyası Dergisi (J Geogr Turk) 6:93–122 (in Turkish)

Folk RL (1974) The petrology of sedimentary rocks. Hemphill Publishing Co., Austin, p 182

Google Earth (2017). SW Turkey. 36° 45'24.55"K 28°07'04.60"D. Eye alt 4.21 km. Image CNES/Airbus 2018.

Gül M, Danladi IB, Kore BM (2017) Coastal types of graben: the Gulf of Gökova, Mugla-SW Turkey. J Coast Conserv 21(1):127–138

Gül M, Salihoğlu R, Dinçer F, Darbaş G (2019a) Coastal Geology of Iztuzu Spit (Dalyan, Muğla, SW Turkey). J Afr Earth Sci 151:173–183. https://doi.org/10.1016/j.jafrearsci.2018.12.017

Gül M, Yılmaz Ö, Zeybek Ö (2019b) Morphology and textural characteristics of coastal sediments of the NE of the Gökova Graben (SW Turkey). J Coast Conserv 23:417–434. https://doi.org/10.1007/s11852-018-0672-3

Held W, Şenol GC, Şenol AK (2007) 2005 Yılı Bybassos Araştırması (2005 Bybassos Survey). 26. Araştırma Sonuçları Toplantısı (26th Research Results Meeting), Turkish Republic, Culture and Tourism Ministry 37–50

Held W, Şenol GC, Şenol AK (2009) 2008 Yılı Bybassos Araştırması (2008 Bybassos Survey). 27. Araştırma Sonuçları Toplantısı (27th Research Results Meeting), Turkish Republic, Culture and Tourism Ministry, 3rd volume 215–232

Held W, Şenol GC, Şenol AK (2011) 2009 Yılı Bybassos Araştırması (2009 Bybassos Survey). 28. Araştırma Sonuçları Toplantısı (28th Research Results Meeting), Turkish Republic, Culture and Tourism Ministry, 3rd volume, 325–340

IPCC (2014) In: Pachauri RK, Meyer LA (eds) Climate Change 2014: synthesis report. Contribution of Working Groups I, II and III to the Fifth Assessment Report of the Intergovernmental Panel on Climate Change, Core Writing Team. IPCC, Geneva, p 151

Jarmalavičius D, Satkunas J, Zilinskas G, Pupienis D (2012) Dynamics of beaches of the Lithuanian coast (the Baltic Sea) for the period 1993–2008 based on morphometric indicators. Environ Earth Sci 65(6):1727–1736

Kazancı N (2010) Jeolojik Koruma; Kavram ve Terimler (Geologic preservation: concept and terms). Jeolojik Mirası Koruma Derneği yayını (publication of Association of geological heritage protection of Turkey), Ankara, p. 60 (in Turkish)

Kazancı N (2013) Çardak Kıyı Dilinin Jeolojisi (Lapseki, Çanakkale) (Geology of Çardak Spit). In: Öner E (ed) Memorandum to İlhan Kayan. Aegean University, Literature Faculty Publication, pp 225–245 (in Turkish)

Kumara A, Narayana AC, Jayappa KS (2010) Shoreline changes and morphology of spits along southern Karnataka, west coast of India: a remote sensing and statistics based approach. Geomorphology 120:133–152

Maktav D, Sunar F, Kapdaşlı S, Musaoğlu N (1996) Remote sensing application in a specially protected area (small paradise) in Turkey. Int Arch Photogramm Remote Sens Vienna 31:465–468

Monge-Ganuzas M, Evans G, Cearreta A (2015) Sand-spit accumulations at the mouths of the eastern Cantabrian estuaries: the example of the Oka estuary (Urdaibai Biosphere Reserve). Quat Int 364:206–216

Nagarajan R, Jonathan MP, Roy PD, Muthusankar G, Lakshumanan C (2015) Decadal evolution of a spit in the Baram river mouth in eastern Malaysia. Cont Shelf Res 105:18–25

Oertel GF (1985) The barrier island system. Mar Geol 63:1–18

Ollerhead J, Davidson-Arnott RGD (1995) The evolution of Buctouche Spit, New Brunswick, Canada. Mar Geol 124:215–236

Otvos EG (2012) Review Coastal Barriers Nomenclature, processes, and classification issues. Geomorphology 139-140:39–52

Petrakis S, Alexandrakis G, Poulos S (2014) Recent and future trends of beach zone evolution in relation to its physical characteristics: the case of the Almiros Bay (Island of Crete, South Aegean Sea). Glob NEST J 16(1):104–113

Povilanskas R, Baziuk D, Dučinskas K, Urbis A (2016) Can visitors visually distinguish successive coastal landscapes? A case study from the Curonian Spit (Lithuania). Ocean Coast Manag 119:109–118

Şenel M, Bilgin ZR (1997) Marmaris–L6 Quadrangle, 1: 100.000 scale geological map and explanatory text. Mineral Research and Exploration Institute of Turkey (MTA) Publications 9 p (unpublished, in Turkish).

Stanica A, Ungureanu VG (2010) Understanding coastal morphology and sedimentology. NEAR Curriculum in Natural Environmental Science, Terre et Environment 88:105–111

Thomas T, Lynch SK, Phillips MR, Williams AT (2014) Long-term evolution of a sand spit, physical forcing and links to coastal flooding. Appl Geogr 553:187–201

Van Der Weide J, De Veroeg H, Sanyang F (2001) Guidelines for coastal erosion management. In: Özhan E (ed) Proc. of the Fifth International Conference on the Mediterranean Coastal Environment, MEDCOAST 01, MEDCOAST Secretariat, vol 3. Middle East Technical University, Ankara, pp 1399–1414

Wimbledon WAP (1996) National site election, a stop on the road to a European Geosite List. Geol Balc 26:15–27

Woodroffe CD (2002) Coasts: form, process and evolution. Cambridge University Press, Cambridge, p 638
Acknowledgements
The authors of this manuscript would like to thank the anonymous reviewers for their invaluable comments which significantly improved the quality of the paper. The editorial handling of Dr. Kevin PAGE and the editorial office of the Geoheritage contributions are highly acknowledged.
About this article
Cite this article
Gül, M., Küçükuysal, C., Çetin, E. et al. Coastal Erosion Threat on the Kızkumu Spit Geotourism Site (SW Turkey): Natural and Anthropogenic Factors. Geoheritage 12, 54 (2020). https://doi.org/10.1007/s12371-020-00477-0
Received:

Accepted:

Published:
Keywords
Kızkumu

Spit

Beach sediment

Coastal erosion

Geotourism

SW Turkey