Access options
Buy single article
Instant access to the full article PDF.
US$ 39.95
Tax calculation will be finalised during checkout.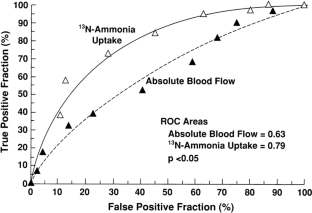 References
1.

Wang J, Li J-M, Li S, Hsu B. Absolute resting 13N-ammonia PET myocardial blood flow for predicting myocardial viability and recovery of ventricular function after coronary artery bypass grafting. J Nucl Cardiol 2020. https://doi.org/10.1007/s12350-020-02388-7

2.

de Oliveira Brito JB, deKemp RA, Ruddy TD. Evolving use of PET viability imaging. J Nucl Cardiol 2021. https://doi.org/10.1007/s12350-020-02460-2.

3.

Kitsiou AN, Bacharach SL, Bartlett ML, Srinivasan G, Summers RM, Quyyumi AA, et al. 13N-ammonia myocardial blood flow and uptake: relation to functional outcome of asynergic regions after revascularization. J Am Coll Cardiol 1999;33:678-86
Disclosures
Anastasia N. Kitsiou and Vasken Dilsizian have nothing to disclose.
Additional information
Publisher's Note
Springer Nature remains neutral with regard to jurisdictional claims in published maps and institutional affiliations.
About this article
Cite this article
Kitsiou, A.N., Dilsizian, V. Late metabolic trapping of 13N-ammonia is a significantly better predictor of functional improvement after revascularization when compared to absolute myocardial blood flow. J. Nucl. Cardiol. (2021). https://doi.org/10.1007/s12350-021-02542-9
Received:

Accepted:

Published: