This is a preview of subscription content, log in to check access.
Access options
Buy single article
Instant access to the full article PDF.
US$ 39.95
Tax calculation will be finalised during checkout.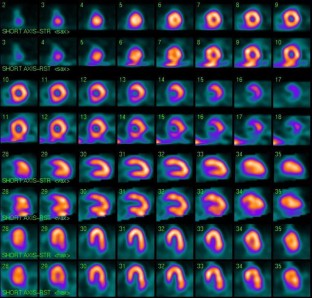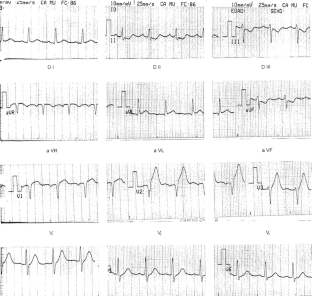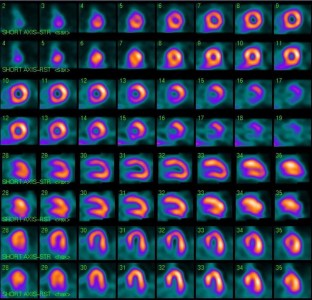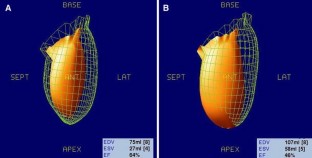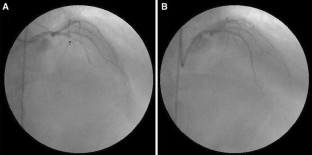 References
1.

Bavry AA, Kumbhani DJ, Helton T, Borek P, Mood G, Bhatt D. Late thrombosis of drug-eluting stents: A meta-analysis of randomised clinical trials. Am J Med 2006;119:1056-61

2.

Wenaweser P, Daemen J, Zwahlen M, van Domburg R, Jüni P, Vaina S, et al. Incidence and correlates of drug-eluting stent thrombosis in routine clinical practice. J Am Coll Cardiol 2008;52:1134-40

3.

Stone GW, Moses JW, Ellis SG, Schofer J, Dawkins KD, Morice MC, et al. Safety and efficacy of sirolimus and paclitaxel-eluting coronary stents. N Engl J Med 2007;356:998-1008

4.

Nakazawa G, Finn AV, Joner M, Ladich E, Kutys R, Mont EK, et al. Delayed arterial healing and increased late stent thrombosis at culprit sites after drug-eluting stent placement for acute myocardial infarction patients: An autopsy study. Circulation 2008;118:1138-45

5.

Cook S, Ladich E, Nakazawa G, Eshtehardi P, Neidhart M, Vogel R, et al. Correlation of intravascular ultrasound findings with histopathological analysis of thrombus aspirates in patients with very late drug-eluting stent thrombosis. Circulation 2009;120:391-9

6.

Zellweger MJ, Weinbacher M, Zutter AW, Jeger RV, Mueller-Brand J, Kaiser C, et al. Long-term outcome of patients with silent versus symptomatic ischemia six months after percutaneous coronary intervention and stenting. J Am Coll Cardiol 2003;42:33-40

7.

Zellweger MJ, Kaiser C, Brunner-La Rocca HP, Buser PT, Osswald S, Weiss P, et al. Value and limitations of target-vessel ischemia in predicting late clinical events after drug-eluting stent implantation. J Nucl Med 2008;49:550-6

8.

ACCF/ASNC/ACR/AHA/ASE/SCCT/SCMR/SNM 2009. Appropriate use criteria for cardiac radionuclide imaging. J Am Coll Cardiol 2009;53:2201-29

9.

Oqueli E, Hiscock M, Dick R. Very late drug-eluting stent thrombosis post exercise stress echocardiogram. Heart Lung Circ 2008;17S:S21-5

10.

Cinza-Rey R, Moreno R, Macaya E. Very late Taxus stent thrombosis and symptom-limited exercise testing. Rev Esp Cardiol 2008;61:327-33

11.

Gibbons RJ, Balady GJ, Bricker JT, Chaitman BR, Fletcher GF, Froelicher VF, et al. ACC/AHA 2002 guideline update for exercise testing—summary article: A report of the American College of Cardiology/American Heart Association Task Force on Practice Guidelines (Committee to Update the 1997 Exercise Testing Guidelines). Circulation 2002;106:1883-92

12.

Montgomery HE, Clarkson P, Nwose OM, Mikailidis DP, Jagroop IA, Dollery C, et al. The acute rise in plasma fibrinogen concentration with exercise is influenced by the G-453-A polymorphism of the b-fibrinogen gene. Arterioscler Thromb Vasc Biol 1996;16:386-91

13.

Herren T, Bärtsch P, Haeberli A, Straub PW. Increased thrombinantithrombin III complexes after 1 h of physical exercise. J Appl Physiol 1992;73:2499-504

14.

Kestin AS, Ellis PA, Barnard MR, Errichetti A, Rosner B, Michelson AD. Effect of strenuous exercise on platelet activation state and reactivity. Circulation 1993;88:1502-11
Electronic supplementary material
Below is the link to the electronic supplementary material.
Supplementary material 1 (AVI 2050 kb)
Supplementary material 2 (AVI 3102 kb)
Supplementary material 3 (AVI 2050 kb)
Supplementary material 4 (AVI 3102 kb)
About this article
Cite this article
Dos Santos, A., Peirano, J.D., Bastianello, M.J. et al. Very late drug-eluting stent thrombosis post-exercise myocardial perfusion SPECT. J. Nucl. Cardiol. 17, 928–933 (2010). https://doi.org/10.1007/s12350-010-9194-6
Keywords
Percutaneous Coronary Intervention

Clopidogrel

Leave Anterior Descend

Stent Thrombosis

Perindopril