We're sorry, something doesn't seem to be working properly.
Please try refreshing the page. If that doesn't work, please contact support so we can address the problem.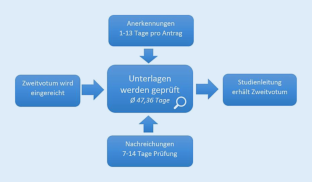 Literatur
1.

Burns PB, Chung KC (2010) Developing good clinical questions and finding the best evidence to answer those questions. Plast Reconstr Surg 126:613–618

2.

Cheng A, Kessler D, Mackinnon R et al (2017) Conducting multicenter research in healthcare simulation: lessons learned from the INSPIRE network. Adv Simul 2:6

3.

Eichler M, Schmitt J, Schuler MK (2019) Die Dauer von Ethikvoten in Deutschland – am Beispiel einer nicht-interventionellen Beobachtungsstudie mit 44 teilnehmenden Zentren (PROSa). Z Evid Fortbild Qual Gesundhwes 146:15–20

4.

Gökbuget N, Hoelzer D (2009) Bedeutung von Multicenterstudiengruppen für die klinische Forschung in der Hämatologie und Onkologie. Bundesgesundheitsbl 52:417–424

5.

Harries UJ, Fentem PH, Tuxworth W, Hoinville GW (1994) Local research ethics committees. Widely differing responses to a national survey protocol. J R Coll Physicians Lond 28:150–154

6.

Bruns J, Wesselmann S, Einecke-Renz M (2021) Verfahren der Ethikberatung von multizentrischen Nicht-AMG/MPG-Studien vereinheitlichen. Forum 1

7.

Alt-Epping B, Solar S, Lordick F, Mehnert-Theuerkauf A, Oechsle K, van Oorschot B, Thomas M, Asendorf T (2020) Niederschwelliges Screening versus multidimensionales Assessment von Symptomen und psychosozialen Belastungen bei Krebspatienten ab dem Zeitpunkt der Inkurabilität (SCREBEL). Forum 35:143–144 (für die Arbeitsgemeinschaft Palliativmedizin (APM))

8.

Kiriakis J, Gaich N, Johnston SC et al (2013) Observational study of contracts processing at 29 CTSA sites. Clin Transl Sci 6:279–285
Ethics declarations
Interessenkonflikt
S. Solar, A.-M. Kloidt, T. Asendorf und B. Alt-Epping geben an, dass kein Interessenkonflikt besteht.
Für diesen Beitrag wurden von den Autoren keine Studien an Menschen oder Tieren durchgeführt. Für die aufgeführten Studien gelten die jeweils dort angegebenen ethischen Richtlinien.
Additional information
Anmerkung: Prof. Dr. Bernd Alt-Epping ist ab dem 01.03.2021 in der Abteilung Palliativmedizin des Universitätsklinikums Heidelberg tätig.
About this article
Cite this article
Solar, S., Kloidt, AM., Asendorf, T. et al. "Wann geht's los?" Vorlaufzeiten durch Formalia in multizentrischen Studien. Forum (2021). https://doi.org/10.1007/s12312-021-00897-1