Abstract
In the present times of global environmental change, there is growing need for qualitative methods that would describe the meanings and significance of living environments. This paper proposes ecological repertoire analysis as a qualitative observation-based method for the environmental humanities. The method proceeds from theories relevant for ecosemiotics — ecofield analysis (A. Farina), umwelt theory (J. v. Uexküll), and perceptual affordance (J. Gibson) — and takes the event to be a basic unit of study. Interaction events are defined as any observable significant interactions between participants and understood as having symptomatic qualities with regard to the broader ecosystem. The temporal and spatial pattern of the events allows for bringing forth the meaning motifs and general theme of the given environment. By interpreting activities of various animals in the framework of umwelt theory as well as the affordances that they use to relate with the environment, the method integrates the knowledge and competences of non-human species. The method is exemplified by a small study done on the shores of the river Emajõgi, conducted in August 2019 in Tartu, Estonia. Based on this study, ecological repertoire analysis appears to be a useful research method for analyzing conflicts and aggregations of different species in hybrid environments.
Access options
Buy single article
Instant access to the full article PDF.
US$ 39.95
Tax calculation will be finalised during checkout.
Subscribe to journal
Immediate online access to all issues from 2019. Subscription will auto renew annually.
US$ 79
Tax calculation will be finalised during checkout.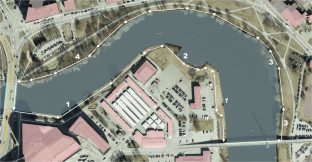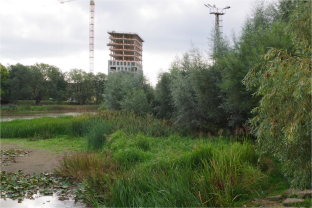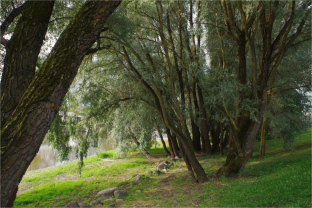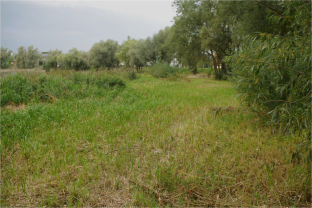 References
Alexander, C. (2002). The nature of order: An essay on the art of building and the nature of the universe, v. 1: The phenomenon of life. Berkeley: Center for Environmental Structure.

Farina, A. (2008). Principles and methods in landscape ecology: Towards a science of the landscape. Cham: Springer.

Farina, A. (2012). A biosemiotic perspective of the resource criterion: Toward a general theory of resources. Biosemiotics, 5(1), 17–32.

Farina, A. (2018). Ecoacoustic codes and ecological complexity. Biosystems, 164, 147–154.

Farina, A., & Belgrano, A. (2004). The eco-field: A new paradigm for landscape ecology. Ecological Restoration, 19, 107–110.

Farina, A., & Belgrano, A. (2006). The eco-field hypothesis: Toward a cognitive landscape. Landscape Ecology, 21, 5–17.

Farina, A., Pieretti, N., Salutari, P., Tognari, E., & Lombardi, A. (2016). The application of the acoustic complexity indices (ACI) to ecoacoustic event detection and identification (EEDI) modeling. Biosemiotics, 9, 227–246.

Getz, D. (2007). Event studies: Theory, research and policy for planned events. London: Butterworth-Heinemann.

Gibson, J. J. (1986). The ecological approach to visual perception. Hillsdale: Lawrence Erlbaum.

Hess-Lüttich, E. (2016). Urban discourse — City space, city language, city planning: Eco-semiotic approaches to the discourse analysis of urban renewal. Sign Systems Studies, 44(1/2), 12–33.

Kull, K. (1998). Semiotic ecology: Different natures in the semiosphere. Sign Systems Studies, 26, 344–371.

Kull, K. (2008). Semiotic ecology. In S. E. Jørgensen & B. D. Fath (Eds.), Encyclopedia of ecology (pp. 3210–3214). Oxford: Elsevier.

Low, D. (2008). Dissent and environmental communication: A semiotic approach Semiotica 172, 47–64.

Magnus, R., & Remm, T. (2018). Urban ecosemiotics of trees: Why the ecological alien species paradigm has not gained ground in cities? Sign Systems Studies, 46(2/3), 319–342.

Maran, T. (2017a). On the diversity of environmental signs: A typological approach. Biosemiotics, 10(3), 355–368.

Maran, T. (2017b). Mimicry and meaning: Structure and semiotics of biological mimicry. (Biosemiotics 16.) Berlin: Springer.

Maran, T. (2018). Two decades of ecosemiotics in Tartu. Sign Systems Studies, 46(4), 630–639.

Maran, T. (2020a). Applied ecosemiotics: Ontological basis and conceptual models. In P. Cobley & A. Olteanu (Eds.), Semiotics and its masters. Forthcoming: Mouton De Gruyter.

Maran, T. (2020b). Deep ecosemiotics: Forest as a semiotic model. In J. Bates (Ed.), Recherches sémiotiques / Semiotic Inquiry (RS/SI). Special issue on biosemiotics. Forthcoming.

Maran, T., & Kull, K. (2014). Ecosemiotics: Main principles and current developments. Geografiska Annaler: Series B, Human Geography, 96(1), 41–50.

Nöth, W. (2001). Ecosemiotics and the semiotics of nature. Sign Systems Studies, 29(1), 71–81.

Spirn, A. W. (1998). The language of landscape. New Haven: Yale University Press.

Uexküll, J. v. (1982). The theory of meaning. Semiotica, 42, 25–82.

Underwood, A. J., Chapman, M. G., & Connell, S. D. (2000). Observations in ecology: You can't make progress on processes without understanding the patterns. Journal of Experimental Marine Biology and Ecology, 250(1/2), 97–115.

van Dooremalen, T. (2017). The pros and cons of researching events ethnographically. Ethnography, 18(3), 415–424.

Vladimirova, E. (2009). Sign activity of mammals as means of ecological adaptation. Sign Systems Studies, 37(3/4), 614–638.

Vladimirova, E., & Mozgovoy, J. (2003). Sign field theory and tracking techniques used in studies of small carnivorous mammals. Evolution and Cognition, 9(1), 1–17.

Walters, B. B., & Vayda, A. P. (2019). Event ecology. In H. Callan (Ed.), The international encyclopedia of anthropology. Wiley. doi:https://doi.org/10.1002/9781118924396.wbiea1420.
Acknowledgements
The research for this article was supported by the Estonian Research Council (individual group research grant PRG314 "Semiotic fitting as a mechanism of biocultural diversity: instability and sustainability in novel environments" and individual research grant PUT1363 "Semiotics of multispecies environments: agencies, meaning making and communication conflicts").
Additional information
Publisher's Note
Springer Nature remains neutral with regard to jurisdictional claims in published maps and institutional affiliations.
About this article
Cite this article
Maran, T. Ecological Repertoire Analysis: a Method of Interaction-Based Semiotic Study for Multispecies Environments. Biosemiotics 13, 63–75 (2020). https://doi.org/10.1007/s12304-020-09378-9
Received:

Accepted:

Published:

Issue Date:
Keywords
Ecosemiotics

Event

Ecofield

Perceptual affordance

Biodiversity

Hybrid environments