Abstract
Garcinia pedunculata Roxb. is an important medicinal plant of North Eastern (NE) region of India, having number of medicinal properties and used against various diseases in folk medicine. An empirical research was designed to carry out evaluation of hepatoprotective activity of the leaves of G. pedunculata with special reference to its putative protective role. Methanolic extract from the dried leaf powder of G. pedunculata Roxb. was prepared by hot continuous extraction method. The prepared extract was investigated at different dose levels for its hepatoprotective nature and further histopathological study was carried out to ascertain the degree of reversing the hepatotoxic manifestation induced by CCl4 (Carbon tetrachloride). LD50 values of the G. pedunculata Roxb. extract was found to be safe up to 2000 mg. The in vivo biological studies on serum and tissues of male Wister rats at the doses of 100 mg, 300 mg and 600 mg/kg body weight respectively was carried out taking Silymarin as standard. The methanolic extract of G. pedunculata Roxb, improved the cholesterol level along with significant improvement of SGPT (Serum Glutamate Pyruvate Transaminase), SGOT (Serum Glutamate Oxaloacetate Transaminase), ALP (Alkaline Phosphatase) and total protein in respect to Silymarin group. The test extract at the dose 600 mg/kg body weight was found to significantly reverse the elevated marker enzymes i.e. SGOT, SGPT, ALP indicating its hepatoprotective role. The higher dose extracts were also found to have pronounced effect on oxidative stress parameters such as GSH and catalase on CCl4 induced rats. The histopathological studies further augmented the protective activity of G. pedunculata leaf extract thereby endorsing the traditional usage of the plant.
This is a preview of subscription content, log in to check access.
Access options
Buy single article
Instant access to the full article PDF.
US$ 39.95
Price includes VAT for USA
Subscribe to journal
Immediate online access to all issues from 2019. Subscription will auto renew annually.
US$ 99
This is the net price. Taxes to be calculated in checkout.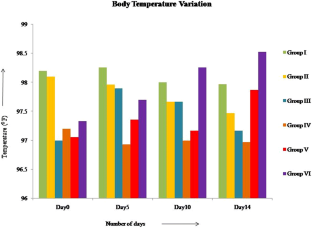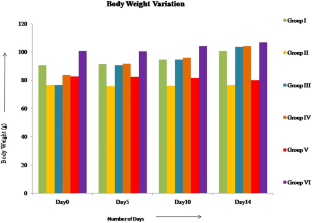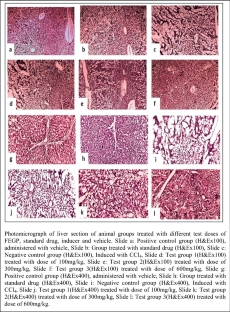 References
1.

Choudhury S, Sharma P, Choudhury MD, Sharma GD. Ethnomedicinal plants used by Chorei tribes of Southern Assam, North Eastern India. Asian Pac J Trop Dis. 2012;2:S141–7.

2.

Sharma B, Sharma UK. Hepatoprotective activity of some indigenous plants. Int J PharmTech Res. 2010;2:568–72.

3.

Rivera JO, Loya AM, Ceballos R. Use of herbal medicines and implications for conventional drug therapy medical sciences. Altern Integr Med. 2013;2:130.

4.

Adailkan PG, Gauthaman K. History of herbal medicines with an insight on the pharmacological properties of Tribulus terrestris. The Aging Male. 2001;4:163–9.

5.

Kashaw V, Nema AK, Agarwal A. Hepatoprotective prospective of herbal drugs and their vesicular carriers—a review. IJRPBS. 2011;2(2):360–74.

6.

Paul SK, Shukla Y. Herbal medicine: current status and the future. Asian Pac J Cancer Prev. 2003;4:281–8.

7.

Rates SMK. Plants as source of drugs. Toxicon. 2001;39:603–13.

8.

Gopal N, Sengottuvelu S. Hepatoprotective activity of Clerodendrum inerme against CCl4 induced hepatic injury in rats. Fitoterapia. 2008;79:24–6.

9.

Orhan DD, Orhan N, Ergun E, Ergun F. Hepatoprotective effect of Vitis vinifera L. leaves on carbon tetrachloride-induced acute liver damage in rats. J Ethnopharmacol. 2007;112(1):145–51.

10.

Subrata D, Ravishankar V. An investigation on hepatoprotactive activity of Gymnosporia montana. Planta Med. 1994;60:301–4.

11.

Sarmistha D, Kalyan B, Swati S, Bhattacharya P. Hepatoprotactive effects of a protein isolated from Cajanus indicus (Spreng) on CCl4 induced hepatotoxicity in mice. Indian J Exp Biol. 1998;36:175–8.

12.

Hemamalini K, Karpagum KS, Varma MV. Evaluation of hepatoprotactive activity of Rhaphidophora pertusa on carbon tetrachloride induced hepatitis on rats. Indian Drugs. 2006;43(10):800–2.

13.

Verley H, Gowenlock AH, Bell M. Practical clinical biochemistry. 5th ed. London: William Heinemann Medical Books; 1980.

14.

Mulder TPJ, Manni JJ, Roelofs HMJ, Peters WHM, Wiersma A. Glutathione-s-transferases and glutathione in human head and neck cancer. Carcinogenesis. 1995;16:619–24.

15.

Bergmeyer HV, Bernt E. Methods of enzymatic analysis, vol. 3. New York, NY: Academic Press; 1974.

16.

Noor A, Gunasekaran S, Soosaimanickam A, Vijayalakshmi MA. Antidiabetic activity of Aloe vera and histology of organs in streptozotocin induced diabetic rats. Current Sci. 2008;94:1070–6.

17.

Aruna RV, Ramesh B, Kartha VN. Effect of betacarotene on protein glycosylation in alloxan induced diabetic rats. Indian J Exp Biol. 1999;37:399–401.
Acknowledgements
The authors acknowledge the infrastructure facilities provided by the Department of Pharmaceutical Sciences, Dibrugarh University.
Ethics declarations
Conflict of interest
The authors declare that they have no conflict of interest.
Ethical Approval
All procedures performed in studies involving animals were in accordance with the ethical standards promulgated by the Institutional Animal Care Committee, CPCSEA, India. The institutional registration number is 1576/GO/a/11/CPCSE dated: 17/2/2012. The present study is approved vide Approval No. IACE/DU/99 Dated 27/3/2015.
Additional information
Publisher's Note
Springer Nature remains neutral with regard to jurisdictional claims in published maps and institutional affiliations.
About this article
Cite this article
Bhuyan, B., Deka, T. & Rajak, P. Assessment of Garcinia pedunculata Roxb. Role on Biological Markers in Carbon Tetra Chloride Induced Rat Model. Ind J Clin Biochem 35, 331–338 (2020). https://doi.org/10.1007/s12291-019-00825-0
Received:

Accepted:

Published:

Issue Date:
Keywords
Garcinia pedunculata Roxb.

Hepatoprotective

Methanolic extract

CCl4

Histopathology