Abstract
A tailored tempering process, whereby the cooling rate for the sheet is controlled to form regions with very high strength and regions of reduced strength but increased ductility. In order to obtain the optimal mechanical properties for CSC-15B22 steel sheets that undergo tailored tempering, experimental and simulation method are used to examine the tempering process. The heated die section is heated from 150℃ to 500℃ to determine the effect of tooling temperature on the properties of the sheets. Results show that the section that is heated to a temperature of 150℃ is too strong to absorb energy due to an impact. The section that is heated to 500℃ shows a significant difference between the strength of the sheet for the heated and cooled sections of the tooling. The strength at the heated section is insufficient for vehicle B-pillars. For sheets that are heated to 350℃, a slight hot stamping effect is seen in the heated section of tooling. The strength of the steel sheet is increased and elongation is sufficient. An impact test result shows that if the tooling is heated to a temperature of 350℃, the formed steel sheet absorbs the greatest amount of impact energy.
This is a preview of subscription content, log in to check access.
Access options
Buy single article
Instant access to the full article PDF.
US$ 39.95
Price includes VAT for USA
Subscribe to journal
Immediate online access to all issues from 2019. Subscription will auto renew annually.
US$ 99
This is the net price. Taxes to be calculated in checkout.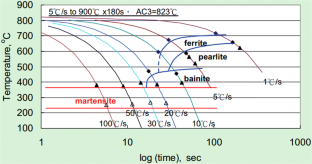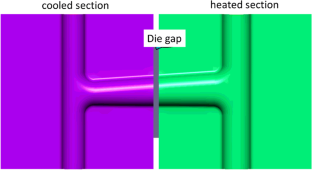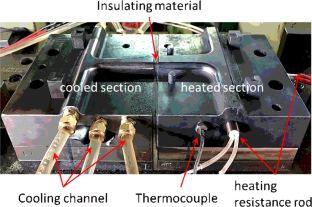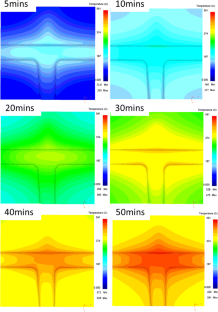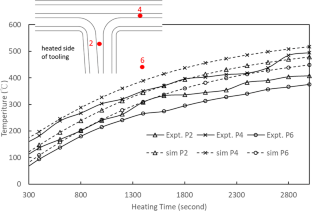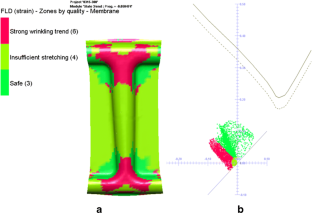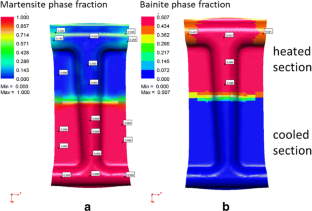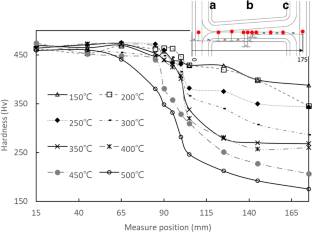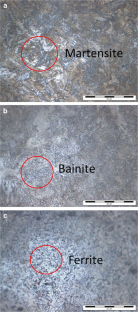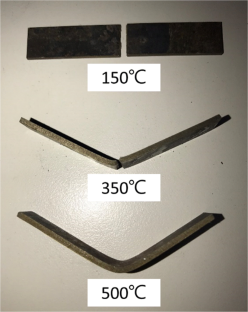 References
1.

Billur E, Bokovi V (2019) Tailored properties. In: Billur E. (ed) Hot stamping of ultra high-strength steels: From a technological and business perspective. Springer International Publishing. Cham, p 157–190

2.

Pan F, Zhu P, Zhang Y (2010) Metamodel-based lightweight design of B-pillar with TWB structure via support vector regression. Comput Struct 88(1):36–44

3.

Wang Z et al (2014) Hot stamping of high strength steel with tailored properties by two methods. Procedia Eng 81:1725–1730

4.

George R, Bardelcik A, Worswick MJ (2012) Hot forming of boron steels using heated and cooled tooling for tailored properties. J Mater Process Technol 212(11):2386–2399

5.

Karbasian H, Tekkaya AE (2010) A review on hot stamping. J Mater Process Technol 210(15):2103–2118

6.

Merklein M et al (2016) Hot stamping of boron steel sheets with tailored properties: A review. J Mater Process Technol 228:11–24

7.

Mori K, Okuda Y (2010) Tailor die quenching in hot stamping for producing ultra-high strength steel formed parts having strength distribution. CIRP Ann Manuf Technol 59(1):291–294

8.

Tang BT et al (2013) Numerical modelling of the tailored tempering process applied to 22MnB5 sheets. Finite Elem Anal Des 81:69–81

9.

Bardelcik A et al (2010) Effect of cooling rate on the high strain rate properties of boron steel. Int J Impact Eng 37(6):694–702

10.

Abbasi M, Saeed-Akbari A, Naderi M (2012) The effect of strain rate and deformation temperature on the characteristics of isothermally hot compressed boron-alloyed steel. Mater Sci Eng A 538:356–363

11.

Li X et al (2017) Comparison of the hot-stamped boron-alloyed steel and the warm-stamped medium-Mn steel on microstructure and mechanical properties. Mater Sci Eng A 679:240–248

12.

Li ZC et al (2017) Microstructure-mechanical property relationship and austenite stability in medium-Mn TRIP steels: The effect of austenite-reverted transformation and quenching-tempering treatments. Mater Sci Eng A 682:211–219

13.

Chen L-W, Chen Y-H, Hsu Y-C (2017) A tailored tempering process for CSC-15B22 steel sheet. J Manuf Sci Eng. 140(2)

14.

CSC (2016) CSC hot-rolled steel HC 15B22 datasheet. Cited https://metals.ulprospector.com/datasheet/e232676/csc-hot-rolled-steel-hc-15b22
Funding
This study was partly funded by Jerng Cherng Industrial CO., LTD.
Ethics declarations
Conflict of interest
The authors declare that they have no conflict of interest.
Additional information
Publisher's Note
Springer Nature remains neutral with regard to jurisdictional claims in published maps and institutional affiliations.
About this article
Cite this article
Chen, L., Tu, C. The Effect of the tooling temperature on the mechanical properties of CSC-15B22 Steel sheets that undergo tailored tempering. Int J Mater Form (2020). https://doi.org/10.1007/s12289-020-01573-w
Received:

Revised:

Accepted:

Published:
Keywords
Tailored tempering

Hot stamping

CSC-15B22 steel sheet