This is a preview of subscription content, log in to check access.
Access options
Buy single article
Instant access to the full article PDF.
US$ 39.95
Price includes VAT for USA
Subscribe to journal
Immediate online access to all issues from 2019. Subscription will auto renew annually.
US$ 99
This is the net price. Taxes to be calculated in checkout.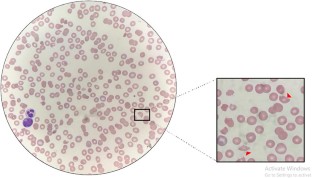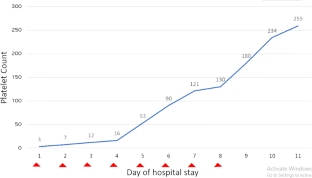 References
1.

Mirlohi MS, Ekrami A, Shirali S, Ghobeishavi M, Pourmotahari F (2016) Hematological and liver toxicity of anti-tuberculosis drugs. Electron Phys 8(9):3005–3010

2.

Dosi R, Chandelkar A, Jain A, Motiwale S, Joshi P, Jain P (2019) Rifampicin-induced thrombocytopenia: a rare complication. J Assoc Chest Phys 7:38–40

3.

Choong K, Looke D (2011) Cross-reaction to rifabutin after rifampicin induced flu-like syndrome and thrombocytopenia. Scand J Infect Dis 43(3):238

4.

Fahal IH, Williams PS, Clark RE, Bell GM (1992) Thrombotic thrombocytopenic purpura due to rifampicin. BMJ 304(6831):882

5.

Gupta R, Wargo KA (2005) Rifampin-induced thrombotic thrombocytopenic purpura. Ann Pharmacother 39(10):1761–1762

6.

Lal A, Mishra AK, Sahu KK, Abraham GM (2019) The return of Koch's: Ineffective treatment or re-infection. Enferm Infecc Microbiol Clin. https://doi.org/10.1016/j.eimc.2019.06.001

7.

Dhibar DP, Sahu KK, Dhir V, Singh S. Immune Thrombocytopenia as a Presenting Manifestation of Tuberculosis- Challenge in Resource Constraint Settings. J Clin Diagn Res. 2016 10(10): OD01-OD02.

8.

Sahu KK, Varma SC (2016) Cortical vein thrombosis in a case of idiopathic thrombocytopenic purpura. Platelets 26(4):374–375

9.

Sahu KK, Petrou N, Cohn Z, Bathini V (2019) Splenic sequela of babesiosis. https://doi.org/10.1093/qjmed/hcz281
Ethics declarations
Conflict of interest
Authors have no conflicts of interest to declare.
Ethical Statement
The article doesn't contain participation of any human being and animal.
Additional information
Publisher's Note
Springer Nature remains neutral with regard to jurisdictional claims in published maps and institutional affiliations.
About this article
Cite this article
Hamad, H., Sahu, K.K., Dunn, S. et al. Rifampin Induced Thrombotic Thrombocytopenic Purpura. Indian J Hematol Blood Transfus 36, 575–577 (2020). https://doi.org/10.1007/s12288-019-01249-9
Received:

Accepted:

Published:

Issue Date: