Zusammenfassung
Viele Patienten mit Tumoren im Mund‑, Kiefer‑, Gesichts- und Halsbereich sind verunsichert und haben Angst vor der Therapie. Dieser Beitrag erläutert die Notwendigkeit und Besonderheiten der Selbsthilfe bei diesen Patienten, z. B. intensive Gespräche mit Betroffenen und Therapeuten vor, während und nach der Behandlung sowie die Schaffung von Möglichkeiten, um Fähigkeiten und Fertigkeiten in den sozialen Bereichen neu einzubringen. Durch das gute Zusammenwirken zwischen Therapeuten und der Selbsthilfegruppe kann es gelingen, den Patienten Ängste zu nehmen und Therapietreue zu unterstützen.
Abstract
Many patients with tumors in the oromaxillofacial region and neck are anxious and fearful of treatment. This article highlights the necessity and specifics of self-help in these patients, e.g., intensive discussions between patients and therapists, both during and after treatment, as well as the creation of possibilities to reintroduce social skills and abilities. Good collaboration between therapists and the self-help group can succeed in relieving patients' fears and contribute to treatment adherence.
Access options
Buy single article
Instant access to the full article PDF.
US$ 39.95
Tax calculation will be finalised during checkout.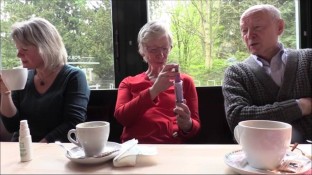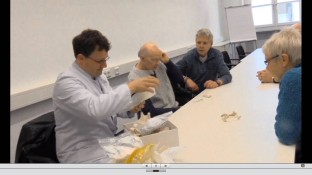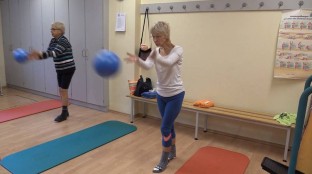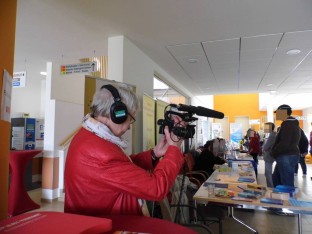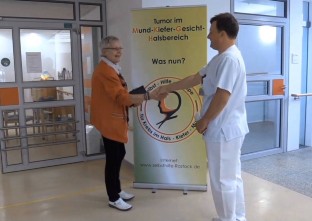 Literatur
1.

DAG-SHG (1987) Selbsthilfegruppen-Unterstützung. Ein Orientierungsrahmen. Deutsche Arbeitsgemeinschaft Selbsthilfegruppen e. V., Gießen

2.

Prien P (2020) Gruppe oder Chat? Selbsthilfe für Patienten und Angehörige. https://www.krebsgesellschaft.de/onko-internetportal/basis-informationen-krebs/leben-mit-krebs/beratung-und-hilfe/selbsthilfe.html. Zugegriffen: 22. Nov. 2020

3.

Spiegel D, Bloom JR, Yalom I (1981) Group support for patients with metastatic cancer. Arch Gen Psychiatry 38:527–533

4.

Hu A (2017) Reflections: the value of patient support groups. Otolaryngol Head Neck Surg 156:587–588

5.

Felser S, Behrens M, Liese J, Strueder DF, Rhode K, Junghanss C, Grosse-Thie C (2020) Feasibility and effects of a supervised exercise program suitable for independent training at home on physical function and quality of life in head and neck cancer patients: a pilot study. Integr Cancer Ther 19:1534735420918935

6.

Felser S, Große-Thie C, Lampe H, Rohde K, Wittke C (2019) Übungshandbuch für Patienten mit Mund‑, Kiefer‑, Gesichts- und Halstumoren. indepently

7.

Kalinowski U (2019) Eine ungewollte Reise. https://www.youtube.com/channel/UCJG3HpsGehGbQ6JrGKsH5ag. Zugegriffen: 22. Nov. 2020
Ethics declarations
Interessenkonflikt
U. Kalinowski gibt an, dass kein Interessenkonflikt besteht.
Für diesen Beitrag wurden vom Autor keine Studien an Menschen oder Tieren durchgeführt. Für die aufgeführten Studien gelten die jeweils dort angegebenen ethischen Richtlinien.
Additional information
Redaktion
B. Frerich, Rostock
H. Schliephake, Göttingen
About this article
Cite this article
Kalinowski, U. Selbsthilfe bei Tumoren im Mund‑, Kiefer‑, Gesichts- und Halsbereich. MKG-Chirurg 14, 35–40 (2021). https://doi.org/10.1007/s12285-020-00285-z
Accepted:

Published:

Issue Date:
Schlüsselwörter
Selbstmanagement

Patientenbildung

Patientencompliance

Arzt-Patient-Beziehung

Psychosoziale Unterstützung
Keywords
Self management

Patient education

Patient compliance

Physician-patient relations

Psychosocial support