Abstract
Protein tyrosine phosphatases (PTPs) have an emerging paradigm for the development of antidiabetic drugs. Herein, we provide a comprehensive overview of the relevance of PTPs to type 2 diabetes (T2D) and the therapeutic opportunities thereof, while critically evaluating the potential challenges for PTP inhibitors to be next generation antidiabetics. This review briefly discusses the structure and function of PTPs. An account of importance and relevance of PTPs in various human diseases is presented with special attention to diabetes. The PTPs relevant to T2D have been targeted by small molecule inhibitors such as natural products and synthetic compounds as well as antisense nucleic acids. This review will give better understanding of the important concepts helpful in outlining the strategies for the development of new therapeutic agents with promising antidiabetic activities.
Access options
Buy single article
Instant access to the full article PDF.
US$ 39.95
Tax calculation will be finalised during checkout.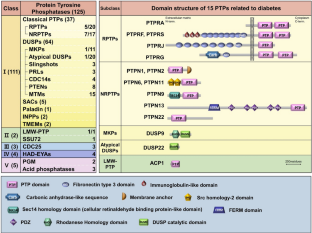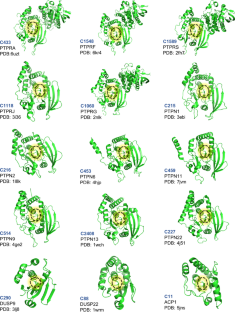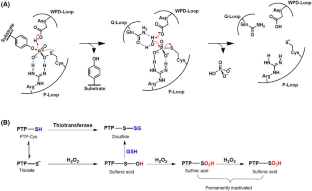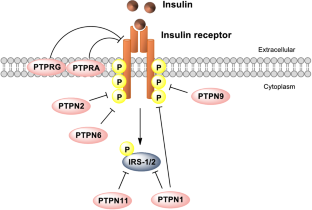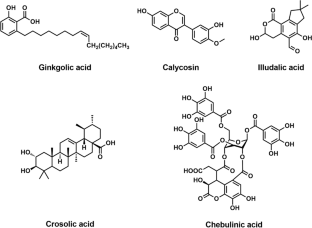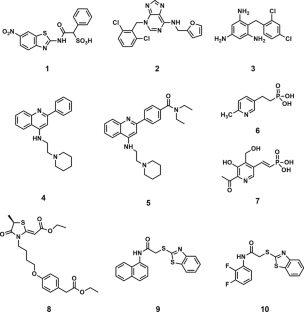 Acknowledgements
This research was supported by the Bio and Medical Technology Development Program of the National Research Foundation (NRF), funded by the Korean government (MSIT) (NRF2012M3A9C4048775, NRF-2017M3A9C8031995) and KRIBB Research Fund.
Ethics declarations
Conflict of interest
The authors declare that they have no conflict of interest.
Additional information
Publisher's Note
Springer Nature remains neutral with regard to jurisdictional claims in published maps and institutional affiliations.
About this article
Cite this article
Sharma, C., Kim, Y., Ahn, D. et al. Protein tyrosine phosphatases (PTPs) in diabetes: causes and therapeutic opportunities. Arch. Pharm. Res. (2021). https://doi.org/10.1007/s12272-021-01315-9
Received:

Accepted:

Published:
Keywords
PTP inhibitor

Type 2 diabetes

Antisense

Natural product

Antidiabetic agents