Abstract
Cancer of unknown primary (CUP) is a relatively common clinical entity accounting for 4 to 5% of cancers (Scoggins et al., The American Surgeon 65(1):1, 1999). Adenocarcinoma and undifferentiated carcinomas account for 75% of CUPs. The diagnosis of CUP is mainly done by immunohistochemistry (IHC). Some of the important biomarkers used for the differentiation of the tumor lineage in CUP for breast primary are GATA3, ERM GCDFP-15, TFF1, and MGB (Thomas et al., Eur J Nucl Med Mol Imaging 37(3):635–644, 2010 Mar). We highlight the importance of mammaglobin (MGB) as a diagnostic marker in metastatic breast carcinoma. We present a 55-year-old lady who had presented with acute small bowel obstruction. Computer tomography (CECT) had revealed a stricture involving the mid ileum. Laparotomy with resection and anastomosis was done. The histology was a poorly differentiated adenocarcinoma. Six months later, she had presented with a lump in the right breast and trucut histology had shown an invasive lobular carcinoma. IHC was positive for estrogen (ER), progesterone (PR), and mammaglobin receptor. With a high index of suspicion, the previously reported poorly differentiated adenocarcinoma of the small bowel was reviewed and IHC for mammaglobin was positive. This was consistent with a metastatic carcinoma of the small bowel with the primary being breast. She is on tamoxifen and doing well on short follow-up.
Access options
Buy single article
Instant access to the full article PDF.
US$ 39.95
Tax calculation will be finalised during checkout.
Subscribe to journal
Immediate online access to all issues from 2019. Subscription will auto renew annually.
US$ 79
Tax calculation will be finalised during checkout.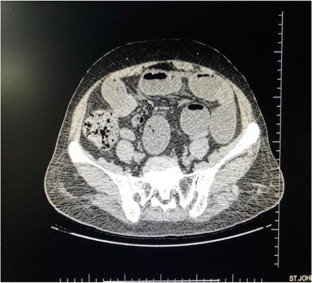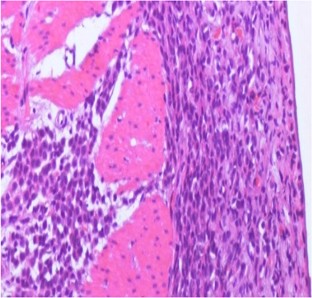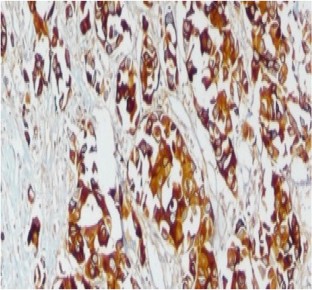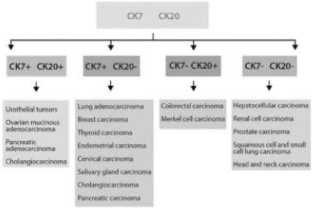 References
1.

Scoggins CR et al (1999) Occult breast carcinoma presenting as an axillary mass. Am Surg 65(1):1

2.

Kwee TC et al (2010) FDG PET/CT in CUP. Eur J Nucl Med Mol Imaging 37(3):635–644

3.

Borst MJ et al (1993) Metastatic patterns of invasive lobular versus invasive ductal carcinoma of the breast. Surgery 114(4):637–642

4.

Nikkar-Esfahani A et al (2013) Metastatic breast carcinoma presenting as a sigmoid stricture: report of a case and review of the literature. Case rep gastroenterol 7(1):106–111

5.

Schwarz RE et al (1998) Metastatic breast cancer masquerading as gastrointestinal primary. Am J Gastroenterol 93(1):111–114

6.

EC ML et al (2005) Breast cancer: presentation and intervention in women with gastrointestinal metastasis and carcinomatosis. Ann Surg Oncol 12(11):886–894

7.

Wang Z et al (2009) Mammaglobin, a valuable diagnostic marker for metastatic breast carcinoma. Int J Clin Exp Pathol 2(4):384
Additional information
Publisher's Note
Springer Nature remains neutral with regard to jurisdictional claims in published maps and institutional affiliations.
About this article
Cite this article
Roger, B.R., Govindaraj, S. & Govindaraj, S. Breast Carcinoma Presentation as Acute Small Intestinal Obstruction: Carcinoma of Unknown Primary. Indian J Surg (2021). https://doi.org/10.1007/s12262-021-02763-9
Received:

Accepted:

Published:
Keywords
Cancer of unknown primary

Mammaglobin

Metastases

Intestinal obstruction