Abstract
Ectopic pancreas is typically asymptomatic anomaly that can present anywhere along the GI tract. It is often found incidentally and may become clinically evident when complicated by inflammation, bleeding, obstruction, or malignant transformation. Here, we present a case of ectopic pancreas who presented with gastrointestinal bleeding.
Access options
Buy single article
Instant access to the full article PDF.
US$ 39.95
Tax calculation will be finalised during checkout.
Subscribe to journal
Immediate online access to all issues from 2019. Subscription will auto renew annually.
US$ 79
Tax calculation will be finalised during checkout.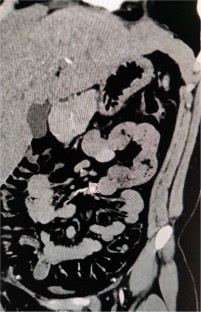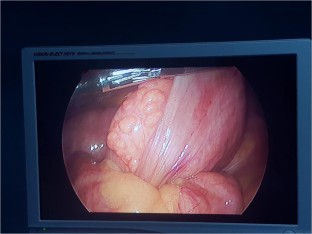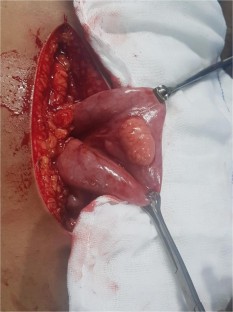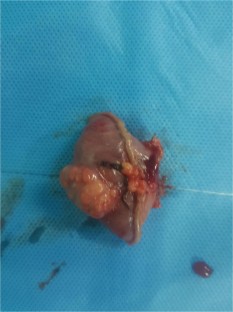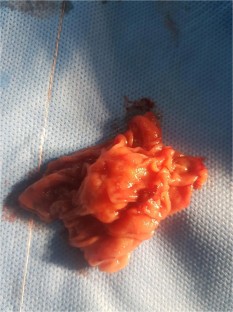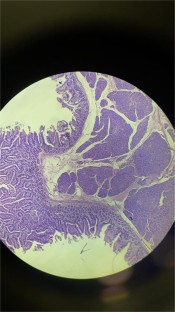 References
1.

Mickuniene et al (2019) BMC Gastroenterology 19:57. https://doi.org/10.1186/s12876-019-0971-7

2.

Swarnkar M, Pandey P (2018) Heterotopic subserosal pancreatic tissue in jejunum. Formos J Surg 51:167–170

3.

Li J, Huang H, Huo S, Liu Y, Xu G, Gao H, Zhang K, Liu T (2017) Ectopic pancreatic tissue in the wall of the small intestine: two rare case reports. Medicine. 96(35):e7986. https://doi.org/10.1097/md.0000000000007986

4.

Hirasaki S, Kubo M, Inoue A, Miyake Y, Oshiro H (2009) Jejunal small ectopic pancreas developing into jejunojejunal intussusception: a rare cause of ileus. World J Gastroenterol 15(31):3954–3956. https://doi.org/10.3748/wjg.15.3954

5.

Lee MJ, Chang JH, Maeng IH, Park JY, Im YS, Kim TH, Han SW, Lee DS (2012) Ectopic pancreas bleeding in the jejunum revealed by capsule endoscopy. Clin Endosc 45(3):194–197. https://doi.org/10.5946/ce.2012.45.3.194

6.

Elwir S, Glessing B, Amin K, Jensen E, Mallery S (2017) Pancreatitis of ectopic pancreatic tissue: a rare cause of gastric outlet obstruction. Gastroenterology Report 5(3):237–240. https://doi.org/10.1093/gastro/gov037
Ethics declarations
Conflict of Interest
The authors declare that they have no conflict of interest.
Ethical approval
None required.
Additional information
Publisher's Note
Springer Nature remains neutral with regard to jurisdictional claims in published maps and institutional affiliations.
About this article
Cite this article
Ganesan, S., Gounder, K.D. & Pichaimuthu, A. Unusual Cause of GI Bleed—Ectopic Pancreas. Indian J Surg (2021). https://doi.org/10.1007/s12262-021-02739-9
Received:

Accepted:

Published:
Keywords
Ectopic pancreas

GI hemorrhage

Jejunum