Abstract
What Is the Most Efficient Methodology for Gathering Ethnobotanical Data and for Participant Selection? Medicinal Plants as a Case Study in the Peruvian Andes. The loss of traditional knowledge (TK) invariably continues worldwide and there is an urgent need to document and safeguard it before it vanishes. Researchers need efficient methods to document TK, taking fieldwork time and costs into account. In this study, we focused on medicinal plants to compare (1) the information provided by 600 expert and general participants from 12 localities in northern Peruvian Andes; and (2) the information gathered in semi–structured and structured interviews with 81 informants at two localities in the same area. We found that expert informants reported 91% of medicinal species and 67% of medicinal indications in less than half the time than was required to gather information from general informants. Using structured interviews yielded an increase of 18% of medicinal species and 21% of medicinal indications, but the time spent interviewing was 100% higher than in the semi–structured interviews. Overall, since time and costs are key factors often limiting ethnobotanical research, we suggest focusing on interviews with expert informants to gain efficiency. Regarding the interview method, the most efficient use of structured interviews would be in the cases or areas where (some) ethnobotanical data have been reported previously. If a researcher starts a new project and little or no previous TK data exist for a given area, we would recommend the use of semi–structured interviews. However, the available time and budget will always be key factors to be taken into account in order to select the best methodology of any TK study. ¿Cuál es la metodología más eficiente para recopilar datos etnobotánicos y para la selección de participantes? Las plantas medicinales como un estudio de caso en los Andes peruanos. La pérdida del conocimiento tradicional (CT) continúa invariablemente en todo el mundo, por lo que hay una necesidad urgente de documentarlo y rescatarlo antes de que desaparezca. Los investigadores necesitan métodos eficientes para documentar el CT, teniendo en cuenta el tiempo y el coste del trabajo de campo. En este estudio, nos enfocamos en plantas medicinales para comparar (1) la información obtenida de 600 participantes expertos y generales en 12 localidades del norte de los Andes peruanos; y (2) la información recopilada de entrevistas semiestructuradas y estructuradas con 81 informantes de dos localidades en la misma área. Documentamos que los informantes expertos conocían el 91% de las especies medicinales y el 67% de las indicaciones medicinales, dedicando menos de la mitad del tiempo que se requirió para documentar la misma información con los informantes generales. Al utilizar entrevistas estructuradas, obtuvimos un aumento del 18% de las especies medicinales y del 21% de las indicaciones medicinales, pero el tiempo dedicado fue 100% mayor que con respecto a las entrevistas semiestructuradas. En conjunto, dado que el tiempo y el coste son factores clave que a menudo limitan la investigación etnobotánica, sugerimos enfocar las entrevistas con los informantes expertos para ganar eficiencia. Respecto al método de entrevista, el uso más eficiente de entrevistas estructuradas se daría en los casos o áreas donde se han registrado (algunos) datos etnobotánicos previamente. Si un investigador inicia un nuevo proyecto y existen pocos o ningún dato previo de CT para un área determinada, recomendaríamos el uso de entrevistas semiestructuradas. Sin embargo, el tiempo disponible y el presupuesto siempre serán factores clave a tener en cuenta para seleccionar la mejor metodología de cualquier estudio sobre CT.
Access options
Buy single article
Instant access to the full article PDF.
US$ 39.95
Tax calculation will be finalised during checkout.
Subscribe to journal
Immediate online access to all issues from 2019. Subscription will auto renew annually.
US$ 79
Tax calculation will be finalised during checkout.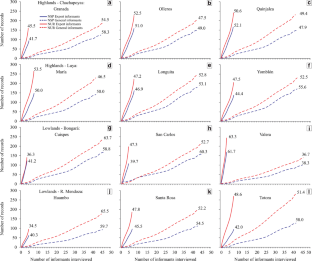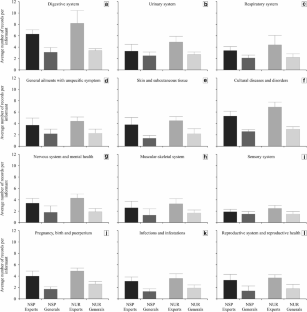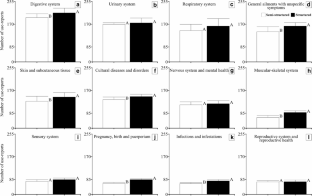 References
Ajibesin, K. K., B. A. Ekpo, D. N. Bala, E. E. Essien, and S. A. Adesanya. 2008. Ethnobotanical survey of Akwa Ibom state of Nigeria. Journal of Ethnopharmacology 115(3):387–408.

Albuquerque, U. P., R. M. Alves, R. F. P. Lucena, and N. L. Alencar. 2014. Methods and techniques used to collect ethnobiological data. In: Methods and Techniques in Ethnobiology and Ethnoecology, eds., U. P. Albuquerque, R. F. P. Lucena, L. V. Cunha, and R. M. Alves, 15–37. New York: Humana Press.

Albuquerque, U. P. and N. Hanazaki. 2009. Five problems in current ethnobotanical research—And some suggestions for strengthening them. Human Ecology 37(5):653–661.

Alexiades, M. N. 1996. Collecting ethnobotanical data: An introduction to basic concepts and techniques. Advances in Economic Botany 10:53–94.

Almeida, C. D. F. C., B. Rangel, M. A. Ramos, R. R. V. Silva, J. G. Melo, M. F. T. Medeiros, T. A. S. Araújo, A. L. S. Almeida, E. L. C. Amorim, R. N. N. Alves, and U. P. Albuquerque. 2012. Intracultural variation in the knowledge of medicinal plants in an urban–rural community in the Atlantic Forest from Northeastern Brazil. Evidence–Based Complementary Alternative Medicine, Vol. 2012, https://doi.org/10.1155/2012/679373.

Almeida-Campos, J. L., E. Lima Araújo, O. G. Gaoue, and U. P. Albuquerque. 2019. Socioeconomic factors and cultural changes explain the knowledge and use of Ouricuri Palm (Syagrus coronata) by the Fulni–ô Indigenous People of Northeast Brazil. Economic Botany 73(2):187–199.

Assefa, E. and B. Hans-Rudolf. 2015. Farmers' perception of land degradation and traditional knowledge in southern Ethiopia—Resilience and stability. Land Degradation Development 27(6):1552–1561.

Baldauf, C. and F. A. M. dos Santos. 2012. Ethnobotany, traditional knowledge, and diachronic changes in non–timber forest products management: A case study of Himatanthus drasticus (Apocynaceae) in the Brazilian savanna. Economic Botany 67(2):110–120.

Becker, C. D. and K. Ghimire. 2003. Synergy between traditional ecological knowledge and conservation science supports forest preservation in Ecuador. Conservation Ecology 8(1):1.

Belayneh, A., Z. Asfaw, S. Demissew, and N. F. Bussa. 2012. Medicinal plants potential and use by pastoral and agro–pastoral communities in Erer Valley of Babile Wereda, Eastern Ethiopia. Journal of Ethnobiology Ethnomedicine 8(1):42.

Bellia, G. and A. Pieroni. 2015. Isolated, but transnational: The global nature of Waldensian ethnobotany, Western Alps, NW Italy. Journal of Ethnobiology and Ethnomedicine 11(1):37.

Bernard, H. R. 2006. Research methods in cultural anthropology, 4th ed. Newbury Park, California: Sage Publishing.

Bussmann, R. W. and A. Glenn. 2010. Medicinal plants used in Northern Peru for reproductive problems and female health. Journal of Ethnobiology and Ethnomedicine 6(1):30.

Bussmann, R. W., D. Sharon. 2014. Two decades of ethnobotanical research in Southern Ecuador and Northern Peru. Ethnobiology and Conservation 3:3.

Cámara-Leret, RN. Paniagua-Zambrana, H. Balslev, and M. J. Macía. 2014. Ethnobotanical knowledge is vastly under–documented in northwestern South America. PLoS ONE 9(1):e85794.

Cartaxo, S. L., M. M. Almeida Souza, and U. P. Albuquerque. 2010. Medicinal plants with bioprospecting potential used in semi–arid northeastern Brazil. Journal of Ethnopharmacology 131(2):326–342.

CBD (Convention on Biological Diversity). 1992. Convention on Biological Diversity, Rio de Janeiro, Brasil. https://www.cbd.int/ (October 2019).

Ceuterick, M., I. Vandebroek, and A. Pieroni. 2011. Resilience of Andean urban ethnobotanies: A comparison of medicinal plant use among Bolivian and Peruvian migrants in the United Kingdom and in their countries of origin. Journal of Ethnopharmacology 136(1):27–54.

Chase, M. W., M. J. M. Christenhusz, M. F. Fay, J. W. Byng, W. S. Judd, D. E. Soltis, D. J. Mabberley, A. N. Sennikov, P. S. Soltis, and P. F. Stevens. 2016. An update of the Angiosperm Phylogeny Group classification for the orders and families of flowering plants: APG IV. Botanical Journal of the Linnean Society 181(1):1–20.

Chen, S., H. Yao, J. Han, C. Liu, J. Song, L. Shi, Y. Zhu, X. Ma, T. Gao, X. Pang, K. Luo, Y. Li, X. Jia, Y. Lin, and C. Leon. 2010. Validation of the ITS2 region as a novel DNA barcode for identifying medicinal plant species. PLoS ONE 5(1):e8613.

Corroto, F., O. A. G. Torres, and M. J. Macía. 2019. Different patterns in medicinal plant use along an elevational gradient in northern Peruvian Andes. Journal of Ethnopharmacology 239:111924.

Davis, A. and J. R. Wagner. 2003. Who knows? On the importance of identifying "experts" when researching local ecological knowledge. Human Ecology 31(3):463–489.

De Feo, V. 2003. Ethnomedical field study in northern Peruvian Andes with particular reference to divination practices. Journal of Ethnopharmacology 85(2–3):243–256.

Demie, G., M. Negash, and T. Awas. 2018. Ethnobotanical study of medicinal plants used by indigenous people in and around Dirre Sheikh Hussein heritage site of South–eastern Ethiopia. Journal of Ethnopharmacology 220:87–93.

Espinosa, M. M., I. G. Bieski, and D. T. Martins. 2012. Probability sampling design in ethnobotanical surveys of medicinal plants. Revista Brasileira de Farmacognosia 22(6):1362–1367.

FAO. 2009. FAO and traditional knowledge: The linkages with sustainability, food security and climate change impacts. 2009. Food and Agriculture Organization (FAO): Rome, Italy.

Gómez-Baggethun, E., S. Mingorria, V. Reyes-García, L. Calvet, and C. Montes. 2010. Traditional ecological knowledge trends in the transition to a market economy: Empirical study in the Doñana natural areas. Conservation Biology 24(3):721–729.

Gómez-Baggethun, E. and V. Reyes-García. 2013. Reinterpreting change in traditional ecological knowledge. Human Ecology 41(4):643–647.

Gruca, M., R. Cámara-Leret, M. J. Macía, and H. Balslev. 2014. New categories for traditional medicine in the Economic Botany Data Collection Standard. Journal of Ethnopharmacology 155:1388–1392.

Houde, N. 2007. The six faces of traditional ecological knowledge: Challenges and opportunities for Canadian co–management arrangements. Ecology and Society 12(2):34.

ICPC–2 (International Classification of Primary Care), revised 2nd edition. 2005. Oxford, United Kingdom: Oxford University Press.

INEI (Instituto Nacional de Estadística e Informática). 2015. Síntesis estadística 2015. Boletín especial, N° 18, Septiembre, Lima. https://www.inei.gob.pe/estadisticas/indice–tematico/poblacion–y–vivienda (May 2019).

IPBES. 2018. M. Fischer, M. Rounsevell, A. Torre–Marin Rando, A. Mader, A. Church, M. Elbakidze, V. Elias, T. Hahn, P. A. Harrison, J. Hauck, B. Martín–López, I. Ring, C. Sandström, I. Sousa Pinto, P. Visconti, N. E. Zimmermann, and M. Christie, eds. Summary for policymakers of the regional assessment report on biodiversity and ecosystem services for Europe and Central Asia of the Intergovernmental Science–Policy Platform on Biodiversity and Ecosystem Services. Bonn, Germany: IPBES secretariat. https://www.ipbes.net/assessment–reports/eca (May 2019).

Júnior, W. S. F., T. G. da Silva, I. R. A. Menezes, and U. P. Albuquerque. 2016. The role of local disease perception in the selection of medicinal plants: A study of the structure of local medical systems. Journal of Ethnopharmacology 181:146–157.

Macía, M. J., P. J. Armesilla, R. Cámara-Leret, N. Paniagua-Zambrana, S. Villalba, H. Balslev, and M. Pardo-de-Santayana. 2011. Palm uses in northwestern South America: A quantitative review. The Botanical Review 77:462–570.

Martin, G. J. 1995. Ethnobotany: A people and plants conservation manual. London: Chapman and Hall.

Martins, R. C., T. S. Filgueiras, and U. P. Albuquerque. 2012. Ethnobotany of Mauritia flexuosa (Arecaceae) in a maroon community in central Brazil. Economic Botany 66(1):91–98.

McMillen, H. 2012. Ethnobotanical knowledge transmission and evolution: The case of medicinal markets in Tanga, Tanzania. Economic Botany 66(2):121–131.

Monigatti, M., R. W. Bussmann, and C. S. Weckerle. 2013. Medicinal plant use in two Andean communities located at different altitudes in the Bolívar Province, Peru. Journal of Ethnopharmacology 145(2):450–464.

Mugisha, M. K., S. Asiimwe, A. Namutebi, A. K. Borg-Karlson, and E. K. Kakudidi. 2014. Ethnobotanical study of indigenous knowledge on medicinal and nutritious plants used to manage opportunistic infections associated with HIV/AIDS in western Uganda. Journal of Ethnopharmacology 155(1):194–202.

Nguyen, M. L. T. 2003. Comparison of food plant knowledge between urban Vietnamese living in Vietnam and in Hawaii. Economic Botany 57(4):472–480.

Odonne, G., C. Valadeau, J. Albán–Castillo, D. Stien, M. Sauvain, and G. Bourdy. 2013. Medical ethnobotany of the Chayahuita of the Paranapura basin (Peruvian Amazon). Journal of Ethnopharmacology 146(1):127–153.

Paniagua-Zambrana, N. YRW Bussmann, R. E. Hart, A. L. Moya Huanca, G. Ortiz Soria, M. Ortiz Vaca, D. Ortiz Álvarez, J. Soria Morán, M. Soria Morán, S. Chávez, B. Chávez Moreno, G. Chávez Moreno, O. Roca, and E. Siripi. 2018. To list or not to list? The value and detriment of freelisting in ethnobotanical studies. Nature Plants 4:201–204.

Pasquini, M. W., J. S. Mendoza, and C. Sánchez–Ospina. 2018. Traditional food plant knowledge and use in three afro–descendant communities in the Colombian Caribbean Coast: Part I Generational Differences. Economic Botany 72(3):278–294.

Quinlan, M. B. 2005. Considerations for collecting freelists in the field: Examples from ethnobotany. Field Methods 17(3):219–234.

Quinlan, M. B. R. J. Quinlan. 2007. Modernization and medicinal plant knowledge in a Caribbean horticultural village. Medical Anthropology Quarterly 21(2):169–192.

R Development Core Team. 2020. R: A language and environment for statistical computing, Version 3.6.3. Vienna, Austria: R Foundation for Statistical Computing.

Reyes-García, V. 2014. The values of traditional ecological knowledge. In: Handbook of ecological economics, eds., J. Martíne-Zalier, R. Muradian. Cheltenham, United Kingdom: Edward Elgar.

Reyes–García, V., A. C. Luz, M. Gueze, J. Paneque–Gálvez, M. J. Macía, M. Orta–Martínez, J. Pino, and TAPS Bolivian Study Team. 2013a. Secular trends on traditional ecological knowledge: An analysis of changes in different domains of knowledge among Tsimane' men. Learning and Individual Differences 27:206–212.

Reyes-García, V., M. Guèze, A. C. Luz, J. Paneque-Gálvez, M. J. Macía, M. Orta-Martínez, J. Pino, and X. Rubio-Campillo. 2013b. Evidence of traditional knowledge loss among a contemporary indigenous society. Evolution and Human Behavior 34:249–257.

Salpeteur, M., H. H. Patel, JL. Molina, A. L. Balbo, X. Rubio–Campillo, V. Reyes–García, and M. Madella. 2016. Comigrants and friends: Informal networks and the transmission of traditional ecological knowledge among seminomadic pastoralists of Gujarat, India. Ecology and Society 21(2).

Saslislagoudakis, C. HJ. A. Hawkins, S. J. Greenhill, C. A. Pendry, M. F. Watson, W. Tuladhardouglas, S. R. Baral, and V. Savolainen. 2014. The evolution of traditional knowledge: Environment shapes medicinal plant use in Nepal. Proceedings of the Royal Society B: Biological Sciences 281(1780):20132768.

SCBD (Secretariat of the Convention on Biological Diversity). 2002. Bonn guidelines on access to genetic resources and fair and equitable sharing of the benefits arising out of their utilization. Montreal, Canada: Secretariat of the Convention on Biological Diversity.

———. 2011. Nagoya protocol on access to genetic resources and the fair and equitable sharing of benefits arising from their utilization to the Convention on Biological Diversity. Montreal, Canada: Secretariat of the Convention on Biological Diversity.

Singh, A. G., A. Kumar, and D. D. Tewari, 2012. An ethnobotanical survey of medicinal plants used in Terai forest of western Nepal. Journal of Ethnobiology and Ethnomedicine 8(1):19.

Souto, T. and T. Ticktin. 2012. Understanding interrelationships among predictors (age, gender, and origin) of local ecological knowledge. Economic Botany 66(2):149–164.

Srithi, K., H. Balslev, P. Wangpakapattanawong, P. Srisanga, and C. Trisonthi. 2009. Medicinal plant knowledge and its erosion among the Mien (Yao) in northern Thailand. Journal of Ethnopharmacology 123(2):335–342.

Sujarwo, W., I. B. K. Arinasa, F. Salomone, G. Caneva, and S. Fattorini. 2014. Cultural erosion of Balinese indigenous knowledge of food and nutraceutical plants. Economic Botany 68(4):426–437.

The Plant List: A working list of all known plant species. 2018. http://www.theplantlist.org (January 2019).

Thomas, E., I. Vandebroek, S. Sanca, and P. Van Damme. 2009. Cultural significance of medicinal plant families and species among Quechua farmers in Apillapampa, Bolivia. Journal of Ethnopharmacology 122(1):60–67.

Thomas, E., L. Vandebroek, and P. Van Damme. 2007. What works in the field? A comparison of different interviewing methods in ethnobotany with special reference to the use of photographs. Economic Botany 61(4):376–384.

Tongco, M. D. C. 2007. Purposive sampling as a tool for informant selection. Ethnobotany Research and Applications 5:147–158.

Tsioutsiou, E. E., P. Giordani, E. Hanlidou, M. Biagi, V. De Feo, and L. Cornara. 2019. Ethnobotanical study of medicinal plants used in Central Macedonia, Greece. Evidence–Based Complementary and Alternative Medicine, Vol. 2019.

UNESCO. 2017. Local Knowledge, Global Goals. Paris: UNESCO. http://www.unesco.org/new/fileadmin/MULTIMEDIA/HQ/SC/pdf/ILK_ex_publication_E.pdf (May 2019).

Van Andel, T. and L. G. Carvalheiro. 2013. Why urban citizens in developing countries use traditional medicines: The case of Suriname. Evidence–Based Complementary and Alternative Medicine, Vol. 2013.

Vandebroek, I. and M. J. Balick. 2012. Globalization and loss of plant knowledge: Challenging the paradigm. PLoS ONE 7(5):e37643.

Vandebroek, I., P. Van Damme, L. Van Puyvelde, S. Arrazola, and N. De Kimpe. 2004. A comparison of traditional healers' medicinal plant knowledge in the Bolivian Andes and Amazon. Social Science and Medicine 59(4):837–849.

Voeks, R. A.. 1996. Tropical forest healers and habitat preference. Economic Botany 50(4):381–400.

———. 2007. Are women reservoirs of traditional plant knowledge? Gender, ethnobotany and globalization in northeast Brazil. Singapore Journal of Tropical Geography 28(1):7–20.

Voeks, R. A. and A. Leony. 2004. Forgetting the forest: Assessing medicinal plant erosion in eastern Brazil. Economic Botany 58(1):294–306.

Vogl, C. R.B. Vogl–Lukasser, and R. K. Puri. 2004. Tools and methods for data collection in ethnobotanical studies of homegardens. Field Methods 16(3):285–306.

WHO (World Health Organization). 2000. Estrategia de la OMS sobre medicina tradicional 2002–2005. https://apps.who.int/medicinedocs/pdf/s2299s/s2299s.pdf. (May 2019).

———. 2013. Estrategia de la OMS sobre medicina tradicional 2014–2023. http://apps.who.int/medicinedocs/es/m/abstract/Js21201es. (May 2019).

Williams, S. J., J. M. Gibbons, C. Clubbe, A. Dibble, A. Marroquín, and J. P. Jones. 2012. Who harvests and why? Characteristics of Guatemalan households harvesting xaté (Chamaedorea ernesti–augusti). Economic Botany 66(4):357–369.

Zank, S., L. Araujo, and N. Hanazaki. 2019. Resilience and adaptability of traditional healthcare systems: A case study of communities in two regions of Brazil. Ecology and Society 24(1):13.
Acknowledgments
We are grateful to the 600 participants from the 12 Peruvian localities who shared their knowledge and time with us, and doubly grateful to the 81 informants who were interviewed twice or more times. We are also grateful to the political authorities of all the localities that allowed us to conduct the study. We thank Rainer Bussmann and three anonymous reviewers for their helpful comments on the manuscript. This work was supported by Universidad Nacional Toribio Rodríguez de Mendoza and Universidad Autónoma de Madrid. M. J. Macía received support from the Spanish Ministry of Economy and Competitiveness, grant number CGL2016–75414–P.
About this article
Cite this article
Corroto, F., Macía, M.J. What Is the Most Efficient Methodology for Gathering Ethnobotanical Data and for Participant Selection? Medicinal Plants as a Case Study in the Peruvian Andes. Econ Bot (2021). https://doi.org/10.1007/s12231-021-09514-7
Received:

Accepted:

Published:
Keywords
Biocultural conservation

Cultural ecosystem services

Expert informants

Livelihood

Quantitative ethnobotany

Semi–structured vs. structured interviews

Sustainability

Traditional knowledge