Summary
A new species, Lepidagathis ushae Borude, Gosavi & Chandore from the lateritic plateaus of the Konkan region, Maharashtra, India, is described and illustrated. Lepidagathis ushae sp. nov. is closely related to L. keralensis Madhus. & N.P.Singh but differs in its cylindrical stem, pubescent leaves with 4 – 5 pairs of lateral or secondary nerves, spike c. 7 cm long with 7 – 15 flowers, pedicellate flowers, and pyramidal capsules with a single seed. It is restricted to an area of about 30 km2 and should be considered Critically Endangered (CR, B1b (iii, v)) according to IUCN (2017) categories and criteria.
Access options
Buy single article
Instant access to the full article PDF.
US$ 39.95
Tax calculation will be finalised during checkout.
Subscribe to journal
Immediate online access to all issues from 2019. Subscription will auto renew annually.
US$ 79
Tax calculation will be finalised during checkout.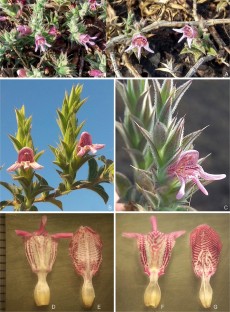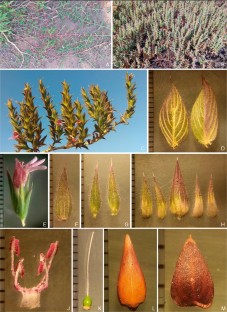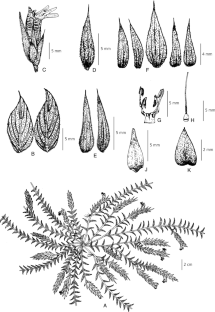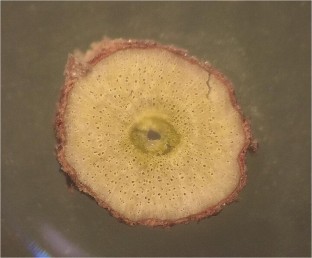 References
Cooke, T. (1958). The Flora of the Presidency of Bombay. Vol. II: 469 – 476. Botanical Survey of India, Calcutta.

Dhatchanamoorthy, N., Balachandran, N. & Ravikumar, K. (2017). Rediscovery and lectotypification of Lepidagathis diffusa (Acanthaceae), an endemic species from southern India. Rheedea 27(2): 96 – 98.

Hooker, J. D. (1892). The Flora of British India. Vol. IV: 515 – 523. L. Reeve & Co., London,.

IUCN (2017). IUCN Red List Categories and Criteria: Version 3.1. (2nd ed.) IUCN, Species Survival Commission, Gland. https://www.iucnredlist.org/.

Jithin, K. V. & Jose, P. A. (2017). Lepidagathis benojiana sp. nov. (Acanthaceae) from the Western Ghats, Kerala, India. Nordic J. Bot. 35: 436 – 439.

Karthikeyan, S., Sanjappa, M. & Moorthy, S. (2009). Flowering Plants of India. Vol. I: 30 – 32. Dicotyledons (Acanthaceae–Avicenniaceae). Botanical Survey of India, Kolkata.

Kolte, R. R., Kambale, S. S., Ghanasekaran, G. & Janarthanam, M. K. (2016). Rediscovery and lectotypification of Lepidagathis clavata (Acanthaceae), a steno-endemic species from the northern Western Ghats, India. Phytotaxa 265(3): 297 – 300.

Mabberley, D. J. (2017). The Plant-book: A Portable Dictionary of Plants, their Classification and Uses, 4th ed. Cambridge University Press, Cambridge.

Madhusoodanan, P. V. & Singh, N. P. (1991). A new species of Lepidagathis (Acanthaceae) from South India. Kew Bull. 47: 301 – 303.

McDade, L. A., Daniel, T. F. & Kiel, C. A. (2008). Toward a comprehensive understanding of phylogenetic relationships among lineages of Acanthaceae s.l. (Lamiales). Amer. J. Bot. 95: 1136 – 1152.

Natekar, P. D., Borude, D. B., Kambale, S. S. & Chandore, A. N. (2019). Lepidagathis shrirangii (Acanthaceae) a new species from Konkan region of Maharashtra, India. Phytotaxa 405(4): 215 – 220.

Pandurangan, A. G. & Nair, V. J. (1994). Lepidagathis chlorostachya Nees (Acanthaceae), a new report for India. Indian J. Forest. 17: 178 – 179.

Remadevi, S. & Binoj Kumar, M. S. (2008). A new species of Lepidagathis (Acanthaceae) from Kerala, India. J. Econ. Taxon. Bot. 32: 554 – 556.

Thiers, B. (2018, continuously updated). Index Herbariorum: a Global Directory of Public Herbaria and Associated Staff. New York Botanical Garden's Virtual herbarium. Available at http://sweetgum.nybg.org/ih/
Acknowledgements
The authors are thankful to the World Wild Fund (WWF), India for financial assistance. They are also grateful to the Director and Board of Trustees, Royal Botanic Gardens, Kew for providing images of Lepidagathis keralensis specimens. Thanks to Dr Sharad S. Kambale, Department of Botany, Maratha Vidya Prasarak Samaj's, Arts, Commerce & Science College, Tryambakeshwar, Nashik; Dr Mayur Nandikar, Naoroji Godrej Centre for Plant Research, Shirval; and Mr Rohit Mane, Department of Botany, Shivaji University Kolhapur, for their necessary help. Thanks also to Mr Nilesh Madhav, Department of Botany, Abasaheb Marathe Arts & New Commerce Science College, Rajapur for preparing the illustration. We are thankful to the Principals of Abasaheb Marathe Arts and New Commerce, Science College, Rajapur and of HPT Arts & RYK Science College, Nashik for providing access to their laboratory facilities.
Additional information
Publisher's Note
Springer Nature remains neutral with regard to jurisdictional claims in published maps and institutional affiliations.
About this article
Cite this article
Borude, D.B., Natekar, P.D., Gosavi, K.V.C. et al. Lepidagathis ushae: a new species of Acanthaceae from the lateritic plateaus of the Konkan region, Maharashtra, India. Kew Bull 75, 19 (2020). https://doi.org/10.1007/s12225-020-9878-2
Key Words
Coastal plateaus

endemism

taxonomy