Abstract
The present study describes the miniaturization of the conventional methodologies for determining the total phenol and flavonoid concentrations and the antioxidant activities using DPPH, ABTS, and ferric reducing antioxidant power (FRAP) methods. The amount of reagents used was reduced 25, 5.0, 3.6, 3.0, and 3.3 times relative to the conventional methodologies, representing a 67–96% reduction in the analysis costs. The miniaturized and conventional methodologies presented similar linearity in the same concentration range, with the determination and correlation coefficients greater than 0.99. The accuracy of the methodologies was evidenced by the relative standard deviations, which remained below 3%. The 38 samples comprising alcoholic beverages, teas, spices, jams, energy drinks, honey products, and grape derivatives analyzed using the two methodologies (miniaturized and conventional) presented similar average values. Therefore, the miniaturized methodology is proposed as an efficient, safe, and economical alternative to the conventional methods for determining the total phenol and flavonoid concentrations and the antioxidant activities using DPPH, ABTS, and FRAP methods in various matrices.
We're sorry, something doesn't seem to be working properly.
Please try refreshing the page. If that doesn't work, please contact support so we can address the problem.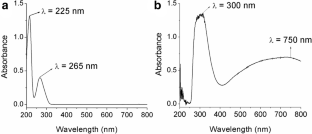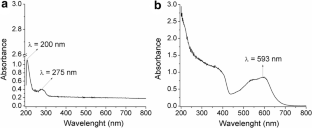 References
Agbo MO, Uzor PF, Akazie-Nneji UN et al (2015) Antioxidant, total phenolic and flavonoid content of selected Nigerian medicinal plants. Dhaka Univ J Pharm Sci 14:35–41. https://doi.org/10.3329/dujps.v14i1.23733

Altemimi A, Lakhssassi N, Baharlouei A, Watson D, Lightfoot D (2017) Phytochemicals: extraction, isolation, and identification of bioactive compounds from plant extracts. Plants 6:42–64. https://doi.org/10.3390/plants6040042

Alves DR, Maia De Morais S, Tomiotto-Pellissier F et al (2017) Flavonoid composition and biological activities of ethanol extracts of Caryocar coriaceum Wittm., a native plant from Caatinga biome. Evid-based Complement Altern Med 2017:1–7. https://doi.org/10.1155/2017/6834218

Benzie IFF, Strain JJ (1996) The ferric reducing ability of plasma (FRAP) as a measure of "antioxidant power": the FRAP assay. Anal Biochem 239:70–76. https://doi.org/10.1006/abio.1996.0292

Boroski M, Visentainer JV, Cottica SM, Morais DR (2015) Antioxidantes: Princípios e métodos analíticos, 1st edn. Curitiba, Paraná

Brand-Williams W, Cuvelier ME, Berset C (1995) Use of a free radical method to evaluate antioxidant activity. LWT Food Sci Technol 28:25–30. https://doi.org/10.1016/S0023-6438(95)80008-5

Cakmak KC, Gülçin I (2019) Anticholinergic and antioxidant activities of usnic acid-an activity-structure insight. Toxicol Rep 6:1273–1280. https://doi.org/10.1016/j.toxrep.2019.11.003

Ćujić N, Šavikin K, Jankovića T et al (2016) Optimization of polyphenols extraction from dried chokeberry using maceration as traditional technique. Food Chem 194:135–142. https://doi.org/10.1016/j.foodchem.2015.08.008

Da Silva MJR, Da Silva Padilha CV, Dos Santos Lima M, Pereira GE, Venturini Filho WG, Moura MF, Tecchio MA (2019) Grape juices produced from new hybrid varieties grown on Brazilian rootstocks–bioactive compounds, organic acids and antioxidant capacity. Food Chem 289:714–722. https://doi.org/10.1016/j.foodchem.2019.03.060

Đurović S, Nikolić B, Luković N, Jovanović J, Stefanović A, Šekuljica N, Mijin D, Knežević-Jugović Z (2018) The impact of high-power ultrasound and microwave on the phenolic acid profile and antioxidant activity of the extract from yellow soybean seeds. Ind Crop Prod 122:223–231. https://doi.org/10.1016/j.indcrop.2018.05.078

El-Sayed SM, Youssef AM (2019) Potential application of herbs and spices and their effects in functional dairy products. Heliyon 5:e01989. https://doi.org/10.1016/j.heliyon.2019.e01989

Garcia-Vaquero M, Rajauria G, Tiwari B, Sweeney T, O'Doherty J (2018) Extraction and yield optimisation of fucose, glucans and associated antioxidant activities from Laminaria digitata by applying response surface methodology to high intensity ultrasound-assisted extraction. Mar Drugs 16:257. https://doi.org/10.3390/md16080257

Ghomari O, Sounni F, Massaoudi Y, Ghanam J, Drissi Kaitouni LB, Merzouki M, Benlemlih M (2019) Phenolic profile (HPLC-UV) of olive leaves according to extraction procedure and assessment of antibacterial activity. Biotechnol Rep 23:e00347. https://doi.org/10.1016/j.btre.2019.e00347

Granato D, Shahidi F, Wrolstad R, Kilmartin P, Melton LD, Hidalgo FJ, Miyashita K, Camp J, Alasalvar C, Ismail AB, Elmore S, Birch GG, Charalampopoulos D, Astley SB, Pegg R, Zhou P, Finglas P (2018) Antioxidant activity, total phenolics and flavonoids contents: should we ban in vitro screening methods? Food Chem 264:471–475. https://doi.org/10.1016/j.foodchem.2018.04.012

Gülçin I, Tel AZ, Kirecci E (2008) Antioxidant, antimicrobial, antifungal and antiradical activities of Cyclotrichium niveum (Boiss.) Manden and Scheng. Int J Food Prop 11:450–471. https://doi.org/10.1080/10942910701567364

Gülçin I (2012) Antioxidant activity of food constituents: an overview. Arch Toxicol 86:345–391. https://doi.org/10.1007/s00204-011-0774-2

Gülçin I, Kaya R, Goren AC et al (2019) Anticholinergic, antidiabetic and antioxidant activities of cinnamon (Cinnamomum verum) bark extracts: polyphenol contents analysis by LC-MS/MS. Int J Food Prop 22:1511–1526. https://doi.org/10.1080/10942912.2019.1656232

Gülçin I (2020) Antioxidant and antioxidant methods-an updated overview. Arch Toxicol 94:651–715. https://doi.org/10.1007/s00204-020-02689-3

Gülçin İ, Gören AC, Taslimi P, Alwasel SH, Kılıc O, Bursal E (2020) Anticholinergic, antidiabetic and antioxidant activities of Anatolian pennyroyal (Mentha pulegium) - analysis of its polyphenol contents by LC-MS / MS. Biocatal Agric Biotechnol 23:101441. https://doi.org/10.1016/j.bcab.2019.101441

Guo L, Guo J, Zhu W, Jiang X (2016) Optimized synchronous extraction process of tea polyphenols and polysaccharides from Huaguoshan Yunwu tea and their antioxidant activities. Food Bioprod Process 100:303–310. https://doi.org/10.1016/j.fbp.2016.08.001

Hidayat MA, Fitri A, Kuswandi B (2017) Scanometry as microplate reader for high throughput method based on DPPH dry reagent for antioxidant assay. Acta Pharm Sin B 7:395–400. https://doi.org/10.1016/j.apsb.2017.02.001

Horszwald A, Andlauer W (2011) Characterisation of bioactive compounds in berry juices by traditional photometric and modern microplate methods. J Berry Res 1:189–199. https://doi.org/10.3233/JBR-2011-020

Kim DO, Chun OK, Kim YJ, Moon HY, Lee CY (2003) Quantification of polyphenolics and their antioxidant capacity in fresh plums. J Agric Food Chem 51:6509–6515. https://doi.org/10.1021/jf0343074

Kuppusamy P, Lee KD, Song CE, Ilavenil S, Srigopalram S, Arasu MV, Choi KC (2018) Quantification of major phenolic and flavonoid markers in forage crop Lolium multiflorum using HPLC-DAD. Brazil J Pharmacogn 28:282–288. https://doi.org/10.1016/j.bjp.2018.03.006

Liu SC, Lin JT, Wang CK et al (2009) Antioxidant properties of various solvent extracts from lychee (Litchi chinenesis Sonn.) flowers. Food Chem 114:577–581. https://doi.org/10.1016/j.foodchem.2008.09.088

Ma X, Wu H, Liu L, Yao Q, Wang S, Zhan R, Xing S, Zhou Y (2011) Polyphenolic compounds and antioxidant properties in mango fruits. Sci Hortic (Amsterdam) 129:102–107. https://doi.org/10.1016/j.scienta.2011.03.015

Mareček V, Mikyška A, Hampel D, Čejka P, Neuwirthová J, Malachová A, Cerkal R (2017) ABTS and DPPH methods as a tool for studying antioxidant capacity of spring barley and malt. J Cereal Sci 73:40–45. https://doi.org/10.1016/j.jcs.2016.11.004

Nardini M, Garaguso I (2020) Characterization of bioactive compounds and antioxidant activity of fruit beers. Food Chem 305:125437. https://doi.org/10.1016/j.foodchem.2019.125437

Oliveira GLS (2015) Determinação da capacidade antioxidante de produtos naturais in vitro pelo método do DPPH•: Estudo de revisão. Rev Bras Plantas Med 17:36–44. https://doi.org/10.1590/1983-084X/12_165

Oniga I, Pus C, Pușcaș C, Silaghi-Dumitrescu R (2018) Origanum vulgare ssp. vulgare: chemical composition and biological studies. Molecules 23:1–14. https://doi.org/10.3390/molecules23082077

Papoti VT, Xystouris S, Papagianni G, Tsimidou MZ (2011) "Total flavonoid" content assessment via aluminum [Al(III)] complexation reactions. What we really measure? Ital J Food Sci 23:252–259

Pękal A, Pyrzynska K (2014) Evaluation of aluminium complexation reaction for flavonoid content assay. Food Anal Methods 7:1776–1782. https://doi.org/10.1007/s12161-014-9814-x

Pham HNT, Van Vuong Q, Bowyer MC, Scarlett CJ (2017) Effect of extraction solvents and thermal drying methods on bioactive compounds and antioxidant properties of Catharanthus roseus (L.) G. Don (Patricia White cultivar). J Food Process Preserv 41:1–8. https://doi.org/10.1111/jfpp.13199

Piana F, Ciulu M, Quirantes-Piné R, Sanna G, Segura-Carretero A, Spano N, Mariani A (2018) Simple and rapid procedures for the extraction of bioactive compounds from Guayule leaves. Ind Crop Prod 116:162–169. https://doi.org/10.1016/j.indcrop.2018.02.057

Pinto D, Vieira EF, Peixoto AF, Freire C, Freitas V, Costa P, Delerue-Matos C, Rodrigues F (2020) Optimizing the extraction of phenolic antioxidants from chestnut shells by subcritical water extraction using response surface methodology. Food Chem 334:127521. https://doi.org/10.1016/j.foodchem.2020.127521

Re R, Pellegrini N, Proteggenete A et al (1999) Antioxidant activity applying an improved ABTS radical cation decolorization assay. Free Radic Biol Med 26:1231–1237. https://doi.org/10.1016/S0891-5849(98)00315-3

Serreli G, Jerković I, Marijanović Z, Gil KA, Tuberoso CIG (2017) Evaluation of natural occurring bioactive compounds and antioxidant activity in Nuragus white wines. Food Res Int 99:571–576. https://doi.org/10.1016/j.foodres.2017.06.038

Shahidi F, Zhong Y (2015) Measurement of antioxidant activity. J Funct Foods 18:757–781. https://doi.org/10.1016/j.jff.2015.01.047

Siddiq M, Sogi DS, Dolan KD (2013) Antioxidant properties, total phenolics, and quality of fresh-cut "Tommy Atkins" mangoes as affected by different pre-treatments. LWT Food Sci Technol 53:156–162. https://doi.org/10.1016/j.lwt.2013.01.017

Singleton VL, Rossi JA (1965) Colorimetry of total phenolics with phosphomolybdic-phosphotungstic acid reagents. Am J Enol Vitic 16:144–158

Sogi DS, Siddiq M, Greiby I, Dolan KD (2013) Total phenolics, antioxidant activity, and functional properties of "Tommy Atkins" mango peel and kernel as affected by drying methods. Food Chem 141:2649–2655. https://doi.org/10.1016/j.foodchem.2013.05.053

Taslimi P, Gülçin I (2018) Antioxidant and anticholinergic properties of olivetol. J Food Biochem 42:e12516. https://doi.org/10.1111/jfbc.12516

Xiang J, Zhang M, Apea-Bah FB, Beta T (2019) Hydroxycinnamic acid amide (HCAA) derivatives, flavonoid C-glycosides, phenolic acids and antioxidant properties of foxtail millet. Food Chem 295:214–223. https://doi.org/10.1016/j.foodchem.2019.05.058

Ying L, Ying D, Liu-juan Z, Xian-jin L (2015) Antioxidant activities of nine selected culinary spices from China. J Northeast Agric Univ (Engl Ed) 22:50–57. https://doi.org/10.1016/S1006-8104(15)30007-6

Zhang YJ, Gan RY, Li S, Zhou Y, Li AN, Xu DP, Li HB (2015) Antioxidant phytochemicals for the prevention and treatment of chronic diseases. Molecules 20:21138–21156. https://doi.org/10.3390/molecules201219753
Acknowledgments
The authors would like to thank the Universidade Federal de Minas Gerais (UFMG) for the infrastructure provided.
Funding
This work was supported by the Conselho Nacional de Desenvolvimento Científico e Tecnológico (CNPq) (project number 420637/2016–8 and 308480/2019–8) and the Fundação de Amparo à Pesquisa do Estado de Minas Gerais (FAPEMIG) (APQ-01429–16).
Ethics declarations
Conflicts of Interest
Ane Patrícia Cacique declares that she has no conflict of interest. Érica Soares Barbosa declares that she has no conflict of interest. Gevany Paulino de Pinho declares that she has no conflict of interest. Flaviano Oliveira Silvério declares that he has no conflict of interest.
Ethical Approval
This article does not contain any studies with human participants or animals performed by any of the authors.
Informed Consent
Not applicable.
Additional information
Publisher's Note
Springer Nature remains neutral with regard to jurisdictional claims in published maps and institutional affiliations.
Supplementary Information
About this article
Cite this article
Cacique, A.P., Barbosa, É.S., de Pinho, G.P. et al. Miniaturized Methodologies for Determining the Total Phenol and Flavonoid Concentrations and the Antioxidant Activity. Food Anal. Methods (2021). https://doi.org/10.1007/s12161-020-01934-w
Received:

Accepted:

Published:
Keywords
DPPH

ABTS

FRAP

Spectrophotometric analysis

Different matrices