Abstract
This study examined how the beliefs and expectations of rural secondary education teachers, their students and the difficulty of motivation influence their strategic classroom and their interpersonal motivating practice. In this philosophical essay suggests that a more detailed analytical approach is required to address the dilemmas in the work of teachers. The conceptual framework of dilemmatic area (DA) in educational environments and claim that it is important to explain and expand the comprehension of the problems of teachers 'everyday experiences to incorporate and analytically use the conceptual framework in an educational context. The concept of a dilemmatic area thus gives a more complicated interpretation of dilemmas and their place and relationships. This research focuses on the profiles of the professional identification pressures of the teachers surrounding their shifting position from the pupil to the instructor, pupil care and teaching guidance. Teachers are always considered 'professional 'and autonomous, both in their choice of teaching methods and in their choice of curriculum content (subject to compliance with specific guidelines at the national and local level). The research is empirical and as such is based on two fundamental dimensions: -to obtain a sound theoretical understanding and the means to deal with and to develop the knowledge that can be gained through interviews with teachers, school leaders, and other significant players. The analysis includes: There has been a serious effort to examine problems of behavior concerning the specific theoretical frameworks provided in contemporary literature. These findings show consequences for the development of rural teacher education and professional development for teachers.
This is a preview of subscription content, log in to check access.
Access options
Buy single article
Instant access to the full article PDF.
US$ 39.95
Price includes VAT for USA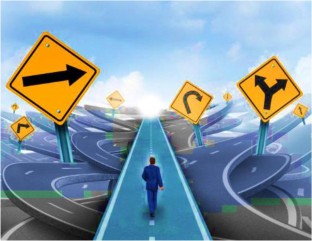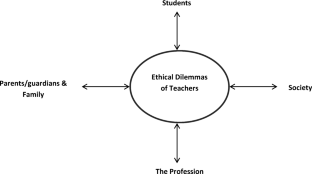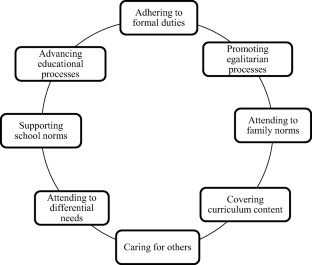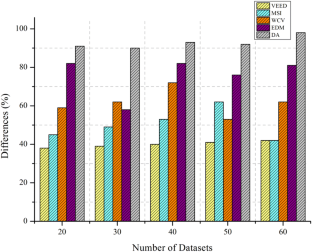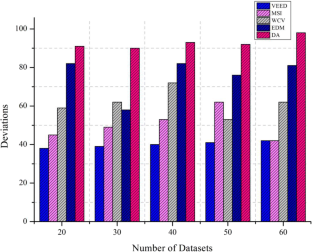 References
Boon, H. (2011). Raising the bar: Ethics education for quality teachers. Australian Journal of Teacher Education, 36(7), 76–93.

Christakis, D. A., & Feudtner, C. (1993). Ethics in a short white coat: The ethical dilemmas that medical students confront. Academic medicine: journal of the Association of American Medical Colleges, 68(4), 249–254.

Donahue, D. M. (1999). Service–learning for preservice teachers: Ethical dilemmas for practice. Teaching and Teacher Education, 15(6), 685–695.

Ehrich, L. C., Kimber, M., Millwater, J., & Cranston, N. (2011). Ethical dilemmas: A model to understand teacher practice. Teachers and Teaching: Theory and Practice, 17(2), 173–185.

Goldie, J., Schwartz, L., McConnachie, A., & Morrison, J. (2002). The impact of three years' ethics teaching, in an integrated medical curriculum, on students′ proposed behaviour on meeting ethical dilemmas. Medical Education, 36(5), 489–497.

Hanhimäki, E., & Tirri, K. (2009). Education for ethically sensitive teaching in critical incidents at school. Journal of Education for Teaching, 35(2), 107–121.

Husu, J. (2001). Teachers at cross-purposes: A case-report approach to the study of ethical dilemmas in teaching. Journal of Curriculum and Supervision, 17(1), 67–89.

Joseph, P. B., & Efron, S. (1993). Moral choices/moral conflicts: Teachers' self-perceptions. Journal of Moral Education, 22(3), 201–220.

Linzer, N. (1999). Resolving ethical dilemmas in social work practice. Needham Heights, MA: Allyn and Bacon.

Lo, B. (2012). Resolving ethical dilemmas: a guide for clinicians.Lippincott Williams & Wilkins.

Low, M., Davey, H., & Hooper, K. (2008). Accounting scandals, ethical dilemmas and educational challenges. Critical Perspectives on Accounting, 19(2), 222–254.

Morrow, V. (2008). Ethical dilemmas in research with children and young people about their social environments. Children's geographies, 6(1), 49–61.

Murugan, N. S., & Devi, G. U. (2018). Detecting spams in social networks using ML algorithms-a review. International Journal of Environment and Waste Management, 21(1), 22–36.

Nagarajan, S. M., & Gandhi, U. D. (2019). Classifying streaming of twitter data based on sentiment analysis using hybridization. Neural Computing and Applications, 31(5), 1425–1433.

Pantić, N., & Wubbels, T. (2010). Teacher competencies as a basis for teacher education–views of Serbian teachers and teacher educators. Teaching and Teacher Education, 26(3), 694–703.

Pope, K. S., & Vetter, V. A. (1992). Ethical dilemmas encountered by members of the American Psychological Association: A national survey. American Psychologist, 47(3), 397–411.

Reid, S., & Stringer, S. (1997). Ethical dilemmas in teaching problem novels: The psychological impact of troubling YA literature on adolescent readers in the classroom. ALAN Review, 24(2), 16–18.

Shapira-Lischshinsky, O., & Orland-Barak, L. (2009). Ethical dilemmas in teaching: The Israeli case. Education and Society, 27(3), 27–45.

Shapira-Lishchinsky, O. (2011). Teachers' critical incidents: Ethical dilemmas in teaching practice. Teaching and Teacher Education, 27(3), 648–656.

Stengel, B. S., & Tom, A. R. (1995, June). Taking the moral nature of teaching seriously.In The Educational Forum (Vol. 59, no. 2, pp. 154-163).Taylor & Francis Group.

Tickle, L. (2001). Opening windows, closing doors: Ethical dilemmas in educational action research. Journal of Philosophy of Education, 35(3), 345–359.

Tirri, K., & Husu, J. (2002). Care and responsibility in'The best interest of the Child': Relational voices of ethical dilemmas in teaching. Teachers and Teaching, 8(1), 65–80.

Volkmann, M. J., & Anderson, M. A. (1998). Creating professional identity: Dilemmas and metaphors of a first-year chemistry teacher. Science Education, 82(3), 293–310.

Zembylas, M., & Loukaidis, L. (2018). Emerging relationships between religious education and citizenship education: Teachers' perceptions and political dilemmas in Cyprus. British Journal of Religious Education, 40(2), 169–181.

Zipin, L., & Brennan, M. (2006). Meeting literacy needs of pre-service cohorts: Ethical dilemmas for socially just teacher educators. Asia-Pacific Journal of Teacher Education, 34(3), 333–351.
Ethics declarations
Informed Consent
This work is original and this manuscript is not previously submitted in other journals.
Additional information
Publisher's Note
Springer Nature remains neutral with regard to jurisdictional claims in published maps and institutional affiliations.
About this article
Cite this article
Chen, Y., Lin, T., Muthu, B. et al. Study on ethical dilemmas faced by teaching professionals in rural environments. Curr Psychol (2020). https://doi.org/10.1007/s12144-020-00845-7
Keywords
Dilemmatic area

Beginning teachers

Dilemma

Sensitive incidents

Critical events

Emotions