Abstract
This article is about the juxtaposition—or side-by-side coexistence—of divergent economic, political, and city building processes in Kigali, Rwanda. I focus on abazunguzayi, nomadic merchants whose public presence in Kigali's streets are seen as antithetical to the global city aesthetics that urban managers wish to stamp on Kigali as its future image. I argue that abazunguzayi shift the weight of authority from formalized sources to the streets by leveraging an internal contradiction of transforming Kigali's surface into an optimally controlled high-tech city with world-class infrastructure municipal aspirations to produce Kigali's future as a hub of high-end tourism and international conferences ironically depend on the very subjects and practices that are considered antithetical to that future. I argue that this is occurring for two reasons. First, Kigali's street economy is embedded in the daily operations of the city. Abazunguzayi run discount economies that the city's low-paid workforce depends on to reproduce their labor. This includes the labor that is necessary to build the envisioned new Kigali. Second, while everyone participates in the street economy, women abazunguzayi pose a specific problem for city authorities. As crackdowns on the street trade are becoming more violent and visibly target women, city authorities undermine the national project to promote "women's empowerment" as an element of Rwanda's world-class brand.
This is a preview of subscription content, log in to check access.
Access options
Buy single article
Instant access to the full article PDF.
US$ 39.95
Price includes VAT for USA
Subscribe to journal
Immediate online access to all issues from 2019. Subscription will auto renew annually.
US$ 99
This is the net price. Taxes to be calculated in checkout.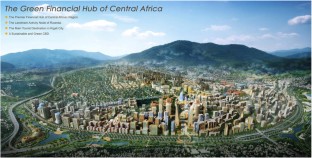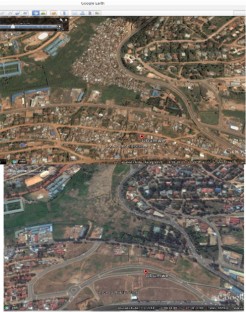 Notes
1.

Mumujyi wuhiye is just one of many warning calls. "Tigo Yigeze!" (Tigo is here!) is another, from the advertisement for the Nigerian mobile company Tigo. The joke makes fun of both Tigo's advertising and the Rwanda National Police uniforms that are the same shade of blue as Tigo's logo. Another is "Imvura yirawa!" (The rain is falling!), an imperative to take cover.

2.

Literally to erupt, like a volcano but also to shake violently.

3.

In most cities there are tensions between various offices and sources of authority. In Kigali, however, these tensions are not always easy to track given the distributed network of central authority. Differentiated relationships between various posts of authority certainly do exist and are expressed over the street economy (see below). In the specific case of street raids, however, national police and security guards work together.

4.

I am grateful to an anonymous reviewer for Urban Forum who called attention to this point.

5.

Machete wielding youth militias of genocidaires. Interhamwe were often directed by the military but composed of young men who carried out most of the actual killing during the genocide.

6.

It is worth noting that unlike Singapore, the City of Kigali has never had a coherent policy to "formalize" the street economy. The policy has always been to eliminate the street trade.

7.

By 2001 the UN media project, International Regional Integrated Network (IRIN), reported that Local Defense forces and police had "stepped up" their efforts to clear the streets of hawkers and street children. The 2003 Rwanda country report by Human Rights Watch quotes several informants being detained through "roundups" in Nyarugenge as early as 2000.

8.

Several firsthand accounts of the Containers that I gathered during field research speak of inmates frequently dying of heatstroke and exhaustion.

9.

Both were vague about Olivia's husband's current whereabouts.

10.

Although many point out that as low as Rwf 2000 would be enough to buy produce to sell for the day.

11.

The World Bank officials like to call credit associations like ibimina, "social capital" because in theory, they are based on trust. With Kigali's street traders though, ibimena enforcement is fierce, and there are plenty of rumors about various punishments like people having their homes burned down for trying to get out of paying ibimena.
References
Appadurai, A. (2002). Deep democracy: urban governmentality and the horizon of politics. Public Culture, 14(1), 21–47.

Bayat, A. (2010). Life as politics: how ordinary people change the Middle East. Stanford, CA: Stanford University Press.

Benjamin, S. (2008) Occupancy Urbanism: Radicalizing Politics and Economy beyond Policy and Programs. International Journal of Urban and Regional Research, 32(3):719–729.

Berry, M. (2015). When 'bright futures' fade: paradoxes of Women's empowerment in Rwanda. Signs., 41(1), 1–27.

Burnet, J. (2008). Gender balance and the meanings of women in governance in post-genocide Rwanda. African Affairs, 107(428), 361–386.

Burnet, J. (2011). Women have found respect: gender quotas, symbolic representation, and female empowerment in Rwanda. Politics & Gender, 7, 303–334.

Burnet, J. (2012). Genocide lives in us: women, memory and silence in Rwanda. Madison: University of Wisconsin Press.

Cascais, A. (2019). "Rwanda: real equality or gender washing?" Deutsche Welle. https://www.dw.com/en/rwanda-real-equality-or-gender-washing/a-47804771 accessed July 14, 2019.

Chatterjee, P. (2004). The politics of the governed: reflections on popular politics in much of the world. New York: Columbia University Press.

Crossa, V. (2016). Reading for difference on the street: de-homogenizing street vending in Mexico City. Urban Studies, 53(2), 287–381.

de Certeau, M. (1984). The practice of everyday life. Berkeley: University of California Press.

Davis, M. (2004). Planet of slums. New Left Review, 26, 5–34.

Davis, M. (2006). Planet of slums. London: Verso.

de Boeck, F. (2015). 'Poverty' and the politics of syncopation: urban examples from Kinshasa (DR Congo). Current Anthropology, 56(S11), 146–158.

Finn, B. (2018). Quietly chasing Kigali: young men and the intolerance of informality in Rwanda's Capital City. Urban Forum, 29, 205–218.

Gibson-Graham. (2008). Diverse economies: performative practices for 'other worlds. Progress in Human Geography, 32(5), 613–632.

Gondolfo, D. (2013). Formless: a day at Lima's Office of Formalization. Cultural Anthropology, 28(2), 278–298.

Goodfellow, T. 2013. "Kigali 2020: The Politics of Silence in the City of Shock" OpenDemocracy Digital Commons 3/14/13, uploaded 3/15/13. https://www.opendemocracy.net/opensecurity/thomas-goodfellow/kigali-2020-politics-of-silence-in-city-of-shock.

Goodfellow, T. (2014) Rwanda's political settlement and the urban transition: expropriation, construction and taxation in Kigali. Journal of Eastern African Studies, 8(2):311–329.

Goodfellow, T. (2015). Taming the rogue sector: studying state effectiveness through informal transport politics. Journal of Comparative Politics, 47(2), 127–147.

Guyer, J. (2004). Marginal gains: monetary transactions in Atlantic Africa. Chicago: University of Chicago Press.

Hart, K. (2002). "Informal economy" The Memory Bank. http://thememorybank.co.uk/papers/informal-economy. Accessed April 17, 2020.

Holston, J. (2008). Insurgent citizenship: disjunctions of democracy and modernity in Brazil. Princeton: Princeton University Press.

Human Rights Watch. (2006). Swept Away: Street Children Illegally Detained in Kigali Rwanda.

Human Rights Watch. (2015). "Why not call this place a prison? Unlawful Detention and Ill- Treatment in Rwanda's Gikondo Detention Center.

Jeffremovas, V. (1991). Loose women, virtuous wives, and timid virgins: gender and the control of resources in Rwanda. Canadian Journal of African Studies, 25(3), 378–395.

Jones, J. (2010). 'Nothing is straight in Zimbabwe': the rise of the Kukiya-kiya economy 2000-2008. Journal of Southern African Studies, 36(2), 285–299.

Kinyanjui, M. N. (2013). Women informal garment traders in Taveta road, Nairobi: from the margins to the center. African Studies Review, 56(3), 147–164.

Kinyanjui, M. N. (2014). Women in the informal economy in urban Africa: from the margins to the center. London: Zed Books.

KIST (Kigali Institute of Science and Technology Studies). (2001). Kigali economic development survey. Rwanda: Kigali.

Lefebvre, H. ([1972] 1991). The Production of Space. Cambridge: Blackwell publishers.

Lindell, I., & Ihalainen, M. (2014). The politics of confinement and mobility: informality, relocations and urban re-making from above and below in Nairobi. In W. Willems & E. Obadare (Eds.), Civic Agency in Africa: African arts of resistance in the 21stcentury (pp. 119–133). Oxford: James Currey.

Makhulu, A.M. (2015). Making freedom: apartheid, squatter politics, and the struggle for home. Durham: Duke University Press.

Meagher, K. (2010). Identity economics: social networks and the informal economy in Nigeria. Oxford: James Currey.

Marx, K. ([1891] 2006). Capital: a critique of political economy (3 vols). New York: Penguin Classics.

Niyomwungeri, C. (2017). "Abazunguzayi n'utujagari mu byashegeshe Umujyi wa Kigali Mu Myaka Irindwi Ishize." Igihe. https://igihe.com/amakuru/u-rwanda/article/abazunguzayi-n-utujagari-mu-byashegeshe-umujyi-wa-kigali-mu-myaka-irindwi. Accessed August 29, 2018.

Purdeková, A. (2011) 'Even if I am not here, there are so many eyes': surveillance and state reach in Rwanda. The Journal of Modern African Studies, 49(3):475–497.

Quayson, A. (2014). Oxford street, Accra: city life and the itineraries of transnationalism. Durham: Duke University Press.

RISD, & Burnet, J. (2003). Culture, practice, and law: women's access to land in Rwanda. In L. Wanyeki & M. Wanyeki (Eds.), Women and Land in Africa: Culture, Religion, and Realizing Women's Rights (pp. 176–206). New York: Zed Books.

Roy, A. (2011). Slumdog cities: rethinking urban Subalternism. International Journal of Urban and Regional Research, 35(2), 223–238.

Scott, J. (1998). Seeing like a state: how certain schemes to improve the human condition have failed. New Haven: Yale University Press.

Simone, A.-M. (2011). A town on its knees? Theory, Culture and Society, 27(7–8), 130–154.

Sommers, M. (2012). Stuck: Rwandan youth and the struggle for adulthood. Atlanta: University of Georgia Press.

Sundaram, A. (2016). Bad News: the last journalist in a dictatorship. New York: Doubleday.

Tertsakian, C. (2016). "Rwanda security officials should stop abuse of street vendors" The East African. https://www.theeastafrican.co.ke/Rwanda/Opinion/1433246-3433612-12atxwf/index.html. Accessed July 5, 2019.

Twizimana, F. (2014). "Kigali: Yrwanaho, Umupolisi Yarasiye Umusore Muri Gare Arapfa"Igihe.com . http://www.igihe.com/amakuru/u-rwanda/article/kigali-yirwanaho-umupolisi. Accessed August 6, 2019.

Van Shi, K. (2019). "The Kigali paradox: how did Rwanda's capital become Africa's cleanest city?" Mail and Guardian Online. https://mg.co.za/article/2019-03-06-kigalis-trade-off-sell-and-be-arrested-or-starve. Accessed August 8, 2019.

Vandersypen, M. (1977). Femmes Libres de Kigali. Cahiers d' étudies Africaines., 17(65), 95–120.
Additional information
Publisher's Note
Springer Nature remains neutral with regard to jurisdictional claims in published maps and institutional affiliations.
About this article
Cite this article
Shearer, S. The City Is Burning! Street Economies and the Juxtacity of Kigali, Rwanda. Urban Forum (2020). https://doi.org/10.1007/s12132-020-09388-3
Keywords
Kigali

Street economies

Informality

Gender

Master Plan